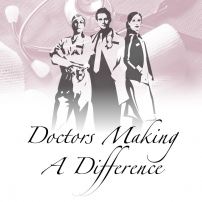 At WestSound Magazine, we frequently hear about people doing interesting community work. When the idea was presented to highlight local physicians who do work worthy of praise in and out of their communities, we immediately gave it the thumbs up. Although doctors are expected to reach out by the nature of their profession, many are going above and beyond the call of duty.
We asked our readers to nominate physicians who are doing good works behind the scenes and should be in the spotlight. The result is "Doctors Making A Difference," and we are proud to present the stories of local doctors who've impacted others in different ways.
---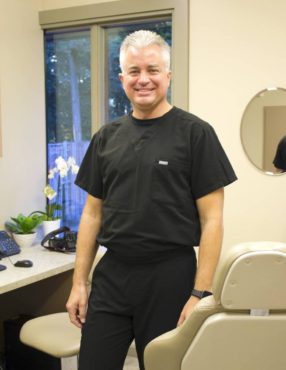 Dr. Jerry Johnson loves making people smile. As an orthodontist, he plays a part in making those smiles, and he calls that "the best thing ever."
"The other thing that really makes my day is when I see someone 10 years after getting their braces off and their teeth are still straight. That means they have continued to put the effort into wearing their retainers and protecting that investment. I love that," he says.
As a young person, Johnson knew he wanted to go into the medical profession, but orthodontics wasn't on his radar until he was a college sophomore.
"My roommate's father was a dentist, and my roommate tried to convince me that he and I should be dentists together and live in California," he says.
Still, he didn't consider dentistry until one day he realized that orthodontics was a dental specialty.
"I had a wonderful experience in braces and loved my orthodontist. My self-esteem improved so much after my teeth were straightened and I decided that I wanted to help others improve their self-esteem," he says.
He says he still remembers that moment when he told himself he was going to be an orthodontist. As for his roommate, he never went into the field because he decided he didn't like the science classes.
"Sometimes I still am amazed that I am now an orthodontist. It started with an idea one day and nine years later, it became a reality. It was a long, stressful journey, but I've never regretted it," Johnson says.
In addition to treating patients of all ages, Johnson has been involved in several research areas. He is also a strong believer in the development and implementation of new technologies to aid in the diagnosis and treatment of orthodontic conditions.
One of his research projects focused on the testing of 3D imaging techniques and the development of a novel software program that is being used today to help academicians with their research. Johnson continues to program software and has developed several programs currently being used at his practice.
---
Dr. Brad Watters has been providing orthopedic services to Kitsap residents since 1991. Specializing in trauma, sports medicine, joint replacement and general orthopaedics, he joined WestSound Orthopaedics in 2008. He is also the team physician for North Kitsap High School.
After receiving undergraduate degrees in biology and physiological psychology from the University of Washington, Watters went into the medical field to become a family physician. His love of anatomy and the continued interest in fixing things led him to the orthopaedic specialty.
"I still like working on cars and repairing things, and I enjoy the accomplishment of putting things back together. Orthopaedics is a natural fit for me as I now get to put bones and joints back together," he says.
As an orthopaedic surgeon, Watters strives to educate his patients on their treatment options and gives them advice on what treatments will be most successful.
"I try to include my patients as part of the team, as their recovery is dependent on their involvement in the healing process," he says. "It is so rewarding to all of us when patients are able to resume activities that were restricted from arthritis or injury."
He says he feels especially fortunate to work with his amazing team and talented medical personnel at both WestSound Orthopaedics and at The Orthopaedic Center in Silverdale.
"The quality of the staff and their dedicated hard work makes going to work fun," he says. "I couldn't do what I do without the teamwork of all these great people."
---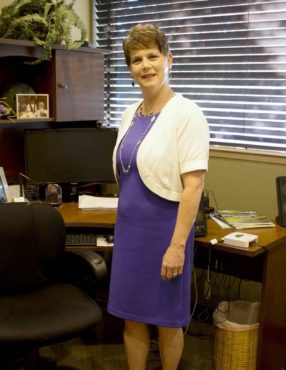 Dr. Megan Nightingale founded Peninsula Hearing in 1990, building the practice from the ground up in a little building in Poulsbo. Today, the practice has two locations — in Poulsbo and Port Townsend — and has been bringing state-of-the-art audiology services and education to patients in Kitsap and Jefferson counties.
Nightingale has an intimate knowledge and perspective of the problems related to hearing and tinnitus — she's experienced those issues herself.
"You can get a hearing aid anywhere, but making hearing aids successful for the individual person depends upon collaboration between client and professional," she says.
She has conducted extra research on tinnitus and keeps an eye on the latest studies and technology.
"There are many varieties of hearing aids, and finding the perfect one for a client is so important," she says.
Nightingale decided to become an audiologist after a personal experience with her father. He almost died because he did not hear and understand his doctor's cautionary instructions about the pacemaker he had received as a result of heart problems.
"I was 18 years old and nearly losing my father was a pivotal experience," she says. "I thought if I could help just one person avoid this kind of life-threatening situation, I would feel relieved."
Over the years, Nightingale has been an officer in several state and national professional organizations working with hearing and tinnitus issues. She says that for her practice, patients are like family, and the staff strives to provide a home-like, easy atmosphere.
"I love the combination of the new science and technology and being able to directly work with people, helping them realize their potential," she says. "Many times, I have been told, 'You saved my life,' or 'You helped my husband come alive again.' I enjoy helping people lead a much more fulfilling life."
---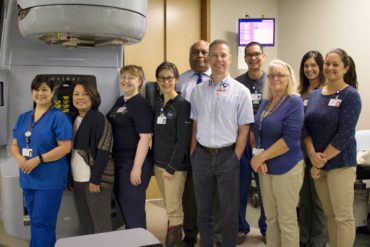 Dr. S. Charles Springate, MD, is a radiation oncologist at Kitsap Radiation Oncology, part of Harrison Medical Center in Bremerton. He's been with the practice for 26 years and says the biggest challenge is building the right team.
"We often receive compliments regarding our upbeat attitudes, compassion, timeliness, competence, etc.," he says. "To outsiders, we make the work look easy. Building and maintaining a high-quality team, however, is not easy."
The medical occupation ran in his family — his father was a pathologist and uncle was a surgeon — but Springate wasn't interested in that career. He planned on getting a major related to law enforcement but after taking a few classes, didn't feel like he was on the right path, since math and science were his strengths.
"An adviser suggested pre-med as the most difficult science path, so I loaded up on 19 credit hours and gave it a shot," he says. "Unexpectedly, in medical school, my best subject was anatomy. CT scanning was fairly new at the time, as were computers. Radiology seemed a great fit for me."
Although radiation oncology was not a sought-after field when he decided to specialize in it, it exploded shortly after because of changes in technology, he says.
"I caught the wave," Springate says.
Springate says that the physicians are only one part of a team that includes many highly specialized professionals, including radiation therapy technologists (who deliver the treatments), dosimetrists and medical physicists. In addition, support staff like a manager, nurse, receptionist and others make the work possible.
"Leading the team, focusing down upon the particulars of each patient, managing the workflow of several dozen patients concurrently, serving our referring physicians, aligning our position within the framework, goals and expectations of the parent organization — these challenges make the job both satisfying and demanding," he says. "The best bonus is the unscheduled handshake from someone you barely remember, someone you helped beat the odds years ago."
---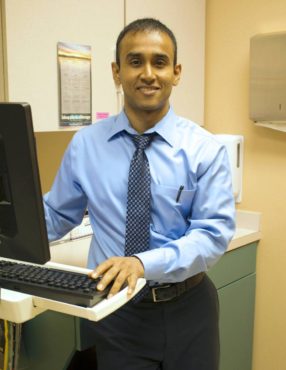 Dr. Jacob Mathew, a hematologist/oncologist at Harrison HealthPartners, sees himself as part of his patients' journey through cancer. He believes medicine is as an art and the doctor's role is to be an advocate. He also believes in empowering his patients to play a pivotal role in their own care by giving them the knowledge they need to make decisions.
As his patients' partner, Mathew helps them make the best decisions, based on risks and benefits — and he considers this partnership one of the best parts of his job. Another part he likes best is the ability to give them "realistic hope… with love," like he would do for himself or his family.
He began his medical career as a registered nurse but his curiosity about the way the human body works led him to medical school. Having worked in oncology for most of his time as an RN, he was drawn to this field.
"With a cancer diagnosis, people often feel like they lost all control. To give them some control back and take their anxiety down a few notches, thankfully because of the advances in medicine, is fulfilling," he says.
Mathew believes people are born with essential dignity and his goal is to preserve that dignity by using his medical knowledge or by simply being there for them. To explain his philosophy, he uses a C.S. Lewis quote that says, "You have never talked to a mere mortal… It's immortals whom we joke with, work with, marry, snub and exploit."
Mathew says, "That we are beings with essential dignity, one not contrived or prescribed by other human beings but rather by God, and essential to us simply because we are these 'beings,' leads one to a worldview that then changes how you interact with the world."
---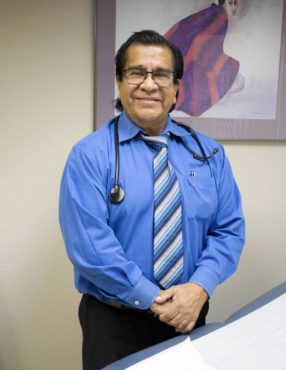 Dr. Jorge Zapata, an obstetrician/ gynecologist with Kitsap OBGYN, has been in practice for nearly 40 years. He founded Kitsap OBGYN in 2015, bringing together five other independent physicians who had been working together and sharing space for several years.
"I have surrounded myself with exceptional, caring physicians," he says.
Zapata, who has a generous nature and warm spirit, believes in treating all patients regardless of their ability to pay.
"Many years ago, patients would sometimes settle their bill in the form of food or other services they could provide," he says. "I am honored to have a large Spanish-speaking patient population and I wanted to see them get the care they need and have healthy families."
Born and raised in Peru, Zapata says he is very close to his family, and he became a doctor because he wanted to help other families improve their health and lives.
"I believe in serving others and don't want to see anyone suffer," he says.
A father of eight, he says he chose his specialty because he loves his children so deeply, he "wanted to help bring that joy to other families."
Zapata has served as the chair of Harrison Medical Center's Department of Obstetrics and Gynecology during different periods as far back as the late 1980s. He was on the committee to bring a hospital with birthing facilities to Silverdale — and he smiles when he says "in only took 25 years." Back when Harrison Medical Center only had the Bremerton hospital, Zapata even got the radiology department to "donate" an ultrasound to the labor room.
He says that the best part of his job is helping pregnant women bring healthy children into the world, as well as helping women in the local community maintain health throughout their lives.
"I enjoy my patients and am genuinely interested in how they are doing in their daily lives," he says. "It is a privilege to be able to share in special life events with them and care for some third-generation patients."