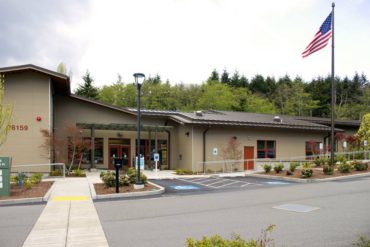 The vision for the Kingston Village Green project began in 2002 when two teen suicides tragically shined a light on the lack of resources for youth in the area. This came on the heels of a report showing that Kingston had the highest percentage of senior citizens living below the poverty line in Kitsap County. At the same time, the aging community center that housed the cramped local library and the old and small senior center in the basement underscored the need for new facilities in the Kingston community.
The Village Green Foundation was formed to address these community needs. The mission "to build a place that connects and strengthens our community" guided the foundation. A vision emerged to create a community campus to serve as a hub for vital services in recreation, education and health and wellness.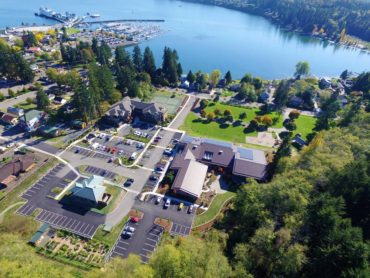 A group of community leaders came together to bring this vision to a reality. The group included Mary McClure, Bobbie Moore, Dave Wetter, Clint Boxman, Jo Ann Cratty and Nancy Martin, among many other committed volunteers.
After years of planning and asking for funding from various government agencies and private investors, the foundation developed a plan to build a 23,000-square-foot community center that would include a Boys & Girls Club, a new library, a senior center and a common kitchen that could be used by all the groups. The project, which cost $9.1 million, was called The Village Green.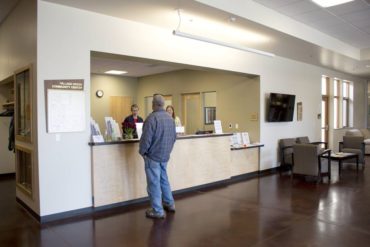 The center opened its doors on April 30, 2016, with more than 500 local citizens attending the grand opening. All but $500,000 of the cost has been raised and that debt is expected to be paid off in the next year.
In order to fund the operating cost of the facility, the Village Green board proposed to the community a vote creating a Metropolitan Park District. The voters approved the district, which will provide the funds for operating the facility into the future. A very progressive and smart decision by the board members, who delivered on their promise of making sure the facility operating costs would be covered.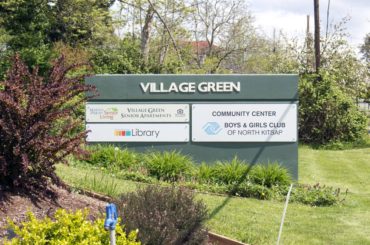 The Village Green, for a small community like Kingston, demonstrates the power of what can happen when people have a vision, develop a good plan, attract others to the mission and have a few leaders passionate to make the dream come true. The Kitsap Community Foundation wrote," This is one of the most visually stunning, passionately envisioned and lovingly created examples of a community working together to make life better."
Well done, Kingston.