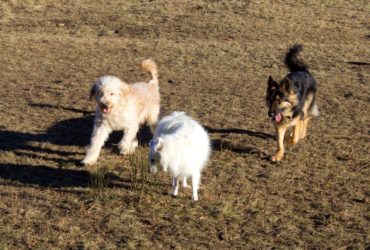 Throughout the Kitsap Peninsula, pet owners are blessed with an array of dog parks where they can take their dogs to exercise and socialize. If your dog lacks a fenced yard or other place to run safely, dog parks can be great venues for exercise. If your dog lacks opportunities for socialization, a local dog park may be a great place for the dog to play and have some fun with other dogs. But there are some risks and potential downsides, depending on your dog's personality and your own tolerance for occasional moments of chaos.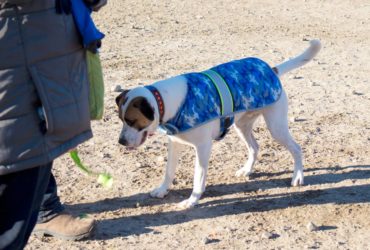 Some dogs tend to be more passive, while others are more dominant. This pecking order is normal and is on full display at the dog parks. Dogs seem to generally tend to work these things out among themselves, and sometimes the socialization can be fascinating to watch.
But incidents do occur. So it's important to keep track of your dog and the other dogs around. If you're comfortable with what's going on, step back and enjoy the party. Stay vigilant and be ready to intervene or get help from other owners. If your dog is bullying other dogs, act responsibly by removing your dog from the park. Those are some of the rules of a dog park.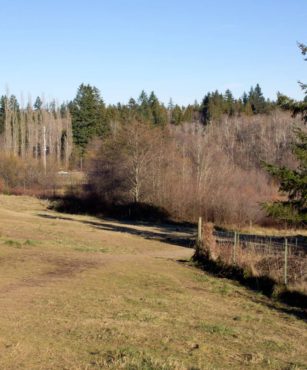 On a recent visit, the Silverdale dog park was well frequented and had lots of dogs. The dog owners seemed friendly and conscientious.
The terrain is mostly sand and gravel, with some grassy parts. The park is long and narrow but there is enough space for dogs to play. There is even a smaller fenced area where little dogs can socialize with each other. Overall, the park was clean and a busy space for dog owners.
The dog park in Bremerton is called Bark Park and is located out by Pendergast Park. This park is mostly a grassy field, with some wood chip piles to add variety to the terrain. The field does not drain well so the park can be muddy. It has an expansive field for taking your dog on longer walks.
One of the rules of the dog parks is to take responsibility and scoop up your pet's waste immediately. It also seems OK to point out to other owners if their dogs just defecated, as their heads might have been turned away. Most of the dog parks offer the convenience of dispensers, with an adequate supply of bags.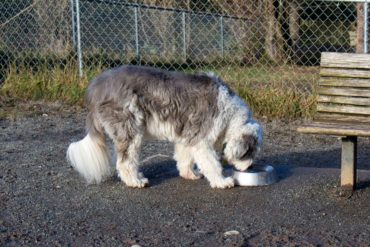 Good dog parks also have a multi-gated entry where you can enter one area with your dog on leash then a second area to remove the leash before entering the main play area. This seems to eliminate the risk of dogs escaping.
The best dog parks also have a mixture of shade and sun, ample room to run around and a watering trough with fresh running water. If your own community lacks adequate dog park facilities, it might be time to lobby your local government or parks officials.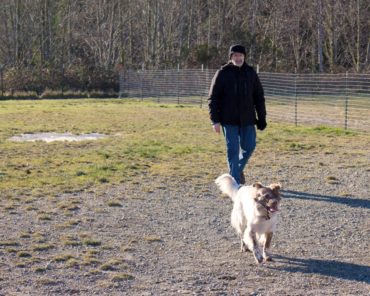 Dog parks are great assets and can build a sense of community spirit. Owners who frequent the parks with their dogs often form informal networks, share responsibility for "watching over" their local park and may even develop blogs to communicate with one another. While 99 percent of dog owners act responsibly in these parks, some owners may not and that is a problem.
Overly aggressive dogs that jump on people or attack other dogs can be a nuisance as well as a violation of the local animal ordinances. Most times this can be resolved by the dog owners talking to each other.
Most dog parks are fun places to be and a great way to spend time with your dog outside, and with an increasing number of dog owners, these parks have become an important public space in most communities.