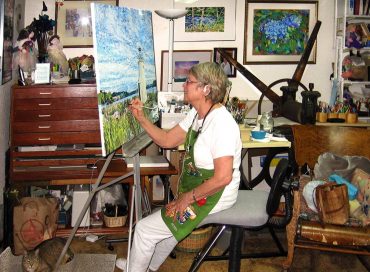 Marking its 20th year, the Greater Gig Harbor Open Studio Tour is an opportunity to get a rare peek into a professional artist's creative space — as well as meet other artists and purchase locally made art directly from them. This year's tour, scheduled for Sept. 16-18, will feature 27 artists who live and work in the Gig Harbor, Key Peninsula, Fox Island and South Kitsap areas.
Mediums represented at the tour include paint, ink, metal, wood, clay, stone, fiber, glass and more. Learn directly from the artists how they use those and other materials to create objects of beauty, whimsy and usefulness.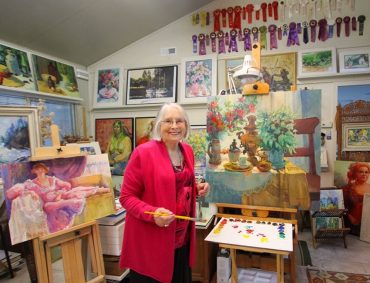 The tour was founded in 1993 by Gig Harbor painter Al Johnsen, who had established a similar tour while living and working in his community of Santa Cruz before moving to Gig Harbor. The event has been growing, and now includes more than double the number of artists as in the beginning.
In addition to featuring well-known local artists, the tour is also a good way to introduce new artists to the community. This year, three additional artists have been juried in: Elizabeth Cox, who paints in oil and watercolor; Chris Johnson, who makes functional ceramics; and Sandy Robbins, who works in fiber, knitting felted bags and spinning art yarns.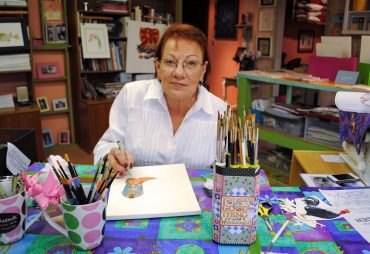 The primary goal of the annual event is to educate the public about art and the artists as people. Most artists will be demonstrating their techniques and processes, as well as discussing their artistic vision with visitors.
There is no admission charge. The self-guided tour hours are 10 a.m. to 5 p.m. Go to www.gigharboropenstudiotour.org for a printable map of the area and the location of each studio, as well as images of each artist's work and more information about the artists.
The Greater Gig harbor Open Studio tour is a sponsored project of the nonprofit Greater Gig Harbor Foundation.