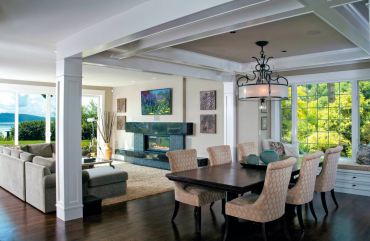 When interior designer Alinda Morris creates work for a client, the most disappointing feedback to her is that the result is exactly what the client expected. It's because when she's done with a home, she wants to see the clients completely wowed.
"If a client says, 'It's exactly what I wanted,' I feel like I've let them down because I wasn't creative enough," she says.
Morris tries to push the envelope with her designs but, she says, it's not about her. "What I like to do is realize what the client is going for. I want to give them options that will make them happy to invest in a project," she says.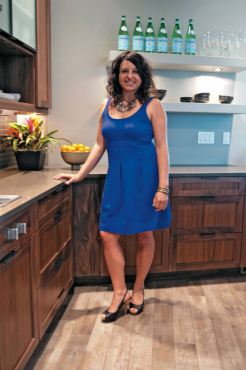 Since she wants the space to reflect the clients' personalities and lifestyles, she never creates the same look twice. While Morris personally likes elegant, sophisticated and functional design, her decisions are guided by the clients.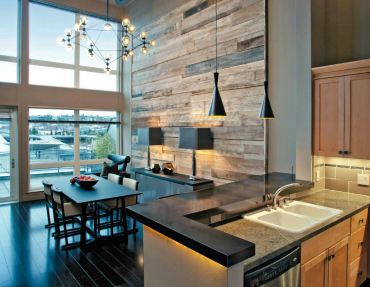 "Once I do a look for a client, I don't want to do it again. I want to constantly reinvent," she says. "I want it to be an adventure. I try to constantly challenge myself — what's out there that hasn't been done — and that's really hard."
One such recent adventure was designing a home for the Murphy family in Gig Harbor. The concept home, built by Choice Construction, was featured on the Homes of Distinction Tour this past July. It was one of two homes on the tour, sponsored by KOMO-TV (the other home, also a Choice project, was in Sammamish).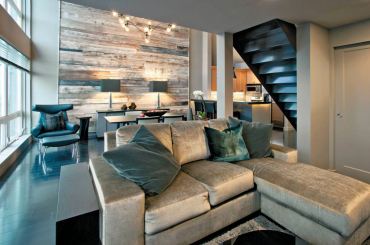 "The home is contemporary but has a warm feel. Warm contemporary is hard to pull off but she did it really well," says Adam Clark, Choice Construction vice president of business development. "She goes the extra distance and works really hard for our clients. It makes our work as builders so much easier."
Another aspect that sets Morris apart, according to Clark, is her ability to "value-engineer" extremely well — effectively achieving that "million-dollar look" on a budget.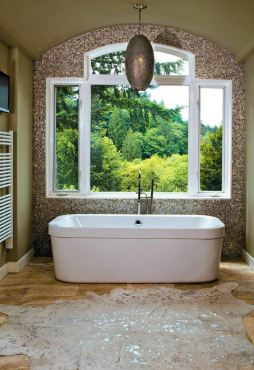 Morris says the Home of Distinction was possibly the most exciting project she's done in her career because she had an adventurous client. "We wanted to use ordinary materials in extraordinary ways. This project had some amazing challenges that made me work hard," she says. "Constraint is the mother of invention."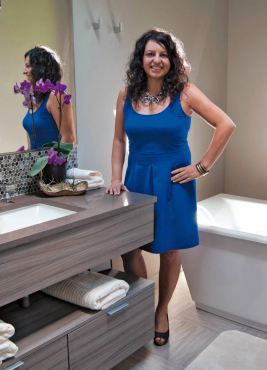 Homeowner Shelley Murphy says she was impressed that Morris even interviewed her four children to find out what they'd want to see in their new home. The family's previous home featured traditional design, so the goal was to find fresh ideas — and that, they did. She says she is glad Morris was on her team.
"She's high-energy but so approachable," Murphy says. "Working with her was a treat."
Morris wanted to be an interior designer when she was 7. "Even as a child, I was very aware of my environment and that's been my passion," she says.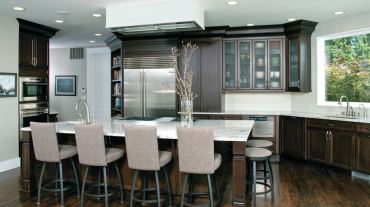 She opened her own firm, Habitations Interior Design, in 2006, and the following year had a project that helped launch her career — a kitchen featured in Natural Home Magazine as Kitchen of the Year. After working out of a home studio for several years, she recently opened an office in downtown Gig Harbor.
For Morris, designing is like solving a puzzle. "Cracking that code is exciting," she says. "I love the design process. Good design never ends, you just run out of time."
Many of her ideas start as sketches on paper, and she does drawings for everything. "I work out problems on paper. I love to sketch. It's how I think about things," she says. In the end, the drawings do end up being rendered on a computer, even if she starts off the old-fashioned way. "There's something magical about the process of drawing things," she says.
Habitations Interior Design is a full-service design studio, and Morris works with many local artists and artisans to source custom work for her clients (she represents local artist Christopher Mathie, among others). She can also provide custom furniture and even restores some pieces herself — she loves recycled things.
Morris feels that a good design process centers on communication, and her role is to "manage expectations." As for successful design — the key is its longevity. "Good design means it's not disposable," she says.
Like anyone who grows and constantly reinvents, Morris has seen her work evolve through the years. "In the beginning, I was afraid to make a mistake and now I don't worry about that. I worry about making it a good investment for my client," she says. "Your designer should be willing to be awesome on your behalf."