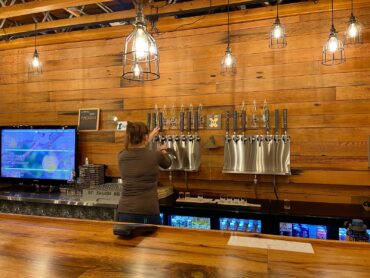 Many ciders that pack big flavor can have a coating of syrupy sweetness that floods your entire palate. But Sisters' Cider House on Bainbridge Island brings a lot of flavor in every pour while maintaining a refreshing balance.
For example, the "Sweet Ass Bourbon" cider, with its accompanying notes of honey and caramel, is both delicious and bold. It has a flavor explosion, but it fades into a refreshingly light and crisp mouthfeel. Similarly, the "Gourd-geous Pi" packs in every sweet and pie-spice note you would expect upfront, but shows itself to be as balanced as all the other creative flavor options. Or, if you savor the "Strawbanero," you might wonder how they do it as you catch the hint of strawberry with the subtle spice on the back end.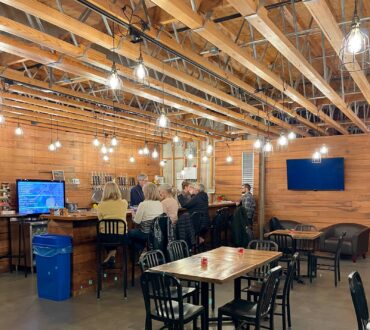 That's just a few of the recent offerings at Sisters' Cide House. And when you add new creations and ones that highlight Granny Smith apple flavor, cranberry/orange, frosted orange and vanilla, there is surely something to make a fan out of everyone.
Sisters' Cider House has a fun space and atmosphere, with plenty of parking at its roomy location down Hildebrand Lane. As you arrive, you are greeted by a member of the Sisters' family and friendly regulars bellied up at the bar. You will notice the variety of reclaimed wood species used in design for the bar, tables and door; a healthy lineup of tap handles straight ahead; skee-ball to the left and an original Nintendo gaming system to the right. Kids (of all ages) might make a beeline in that direction and not be seen or heard from for an extended period of time. This is a fun venue for families and friends to be together, catch the big game or pick from a vast collection of board games.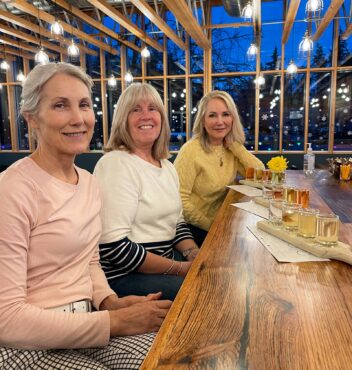 The Sisters' Cider House is a family business that created a space welcoming all families. It all started simply with dad, Roger, and son-in-law, Alex, brewing beer out of their garage. Their friends and family loved what they were doing, but then one of the daughters/sisters, Caron, picked up a cider recipe. Pretty soon Caron, Roger, Randi (Caron's sister) and Alex (Randi's husband) started up the cider house last June.
Immediately, they were pulling in awards. Though just 10 weeks old at the time, they entered the Seattle Cider Summit and took second place with a blueberry/lemon cider in an event where they were required to make a cider out of what they were given. As a follow-up act, Sisters' was involved in the Poulsbo Brewfest and took second place there as well.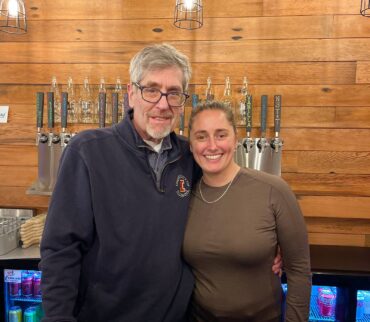 Part of the reason for the cidery's success is the realization that making cider is a science. In the back, where the cider masters work hard at their craft, you'll see math equations and even a state-of-the-art, pioneering centrifuge. This investment is a big part of how they capture the bold flavor but keep the ciders from being heavy. For those who don't often try ciders, let staff talk you into tasting a few options and you'll see they have really found the sweet spot.
Now is the perfect time to pay a visit to Sisters' Cider House and even get involved in your new favorite place while the foundation is still being poured (figuratively, not literally). Coming soon will be a cider club, canned cider and a tap offering exclusively reserved for those who helped make it. Keep in touch on social media to track great dates to pop by, such as when Sauced Food Truck is serving a modern spin on Filipino flavors, the Ordway PTO is hosting its monthly fundraiser or trivia time is live and in-person.
There are so many reasons to check out Sisters' and with the fun just getting started, it's a great opportunity for a family outing where everyone will have fun.