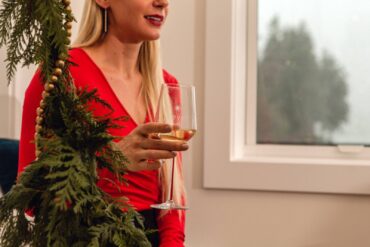 There is a complexity and a science to food and wine pairing, and it can be as complicated as you want it to be or as simple as you make it. Some of the best pairings combine eating what you like with what you like to drink. But, when it comes to the holidays and serving many different types of foods to many different types of guests with a variety of wine preferences, you'll want to dig a little deeper into the science behind food and wine pairings.
Each type of wine includes components that you would also use in cooking. The structure of food and wine includes acidity, sweetness, etc. If you start thinking of cooking with food in these terms, it becomes easier to pair a wine with a meal.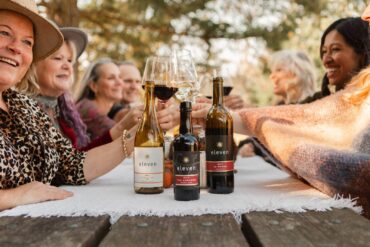 With these basic characteristics in mind and over 20 years of experience pairing their wines with food, Eleven Winery on Bainbridge Island has come up with some food and wine pairing recommendations to make your holiday meals even more delectable.
If the main dish is turkey, shellfish or vegetables, try an Eleven 2020 Roussanne, 2019 Lem or 2019 Angelica. These three wines have an intensity level equal to the lighter style of turkey or veggies and when accompanied with the meal, one won't overpower the other.
Roussanne is a lesser-known Washington varietal that is kind of like a distant cousin to chardonnay. Roussanne grapes start out green and as the growing season progresses, the grapes that receive more sun take on a reddish cast. A picking bin full of roussanne will have clusters ranging from green to gold and pink to purple and all the shades in between. You can expect clean, light aromas including honeycomb, freshly skimmed cream, melon and green apple and a roundedness on the palate with flavors of nectarine, golden raspberry and lemon zest.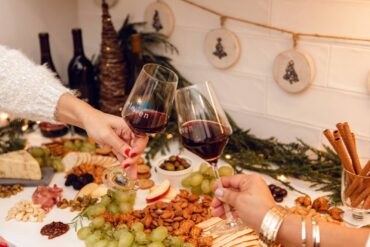 The 2019 Lem is 100 percent lemberger. If you've never heard of that grape, you're not alone. It's another one not super common in Washington state. Lemberger is a grape originally from Germany and has lighter body and tannin that go great with lighter meats and seafoods. It's like what you might expect of a mix of pinot noir and syrah.
Eleven describes the angelica as a "white, port-style dessert wine … that is rich, sweet, golden, honeyed and unique." This wine not only goes great with the main meal but can also be served with desserts.
Dishes high in sugar should be paired with a wine that has at least as much sugar. Sweetness in a dish can make a dry wine seem to lose its fruit and become unpleasantly acidic. With any dish containing sugar, a good general rule is to select a wine that has a higher level of sweetness than the food. Sweetness in food increases the perception of bitterness, acidity and the burning effect of the alcohol in the wine and decreases the perception of wine's body, sweetness and fruitiness.
If your holiday table will feature beef, the perfect dinner guest would be a 2021 Viognier "O," 2019 La Ronde or 2012 Ambages from Eleven Winery.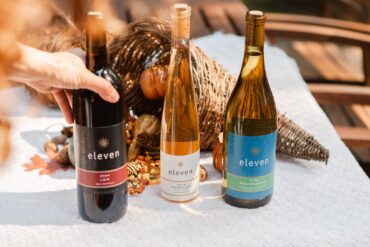 Viognier "O" is an orange wine and also a fun one to share with holiday guests. An orange wine is fermented in contact with the skins, red-wine style, resulting in the texture, tannin and depth that you typically find in red wines. This rarely made style of white wine is named for the unusual color it imparts, ranging from pale to bright orange, and is complex enough to pair with beef.
Creating a blend is one of the best ways to make the most out of any vintage. It's part of what makes the la ronde a standout year after year at Eleven — and the 2019 vintage is no exception. The 2019 La Ronde is a Bordeaux plus a blend of 37 percent petit Verdot, 28 percent cabernet sauvignon, 15 percent malbec, 12 percent carmenere and 4 percent lemberger. Twenty two months in 25 percent new French and American oak barrels result in a glass full of cola, black cherry, berry punch and finishing with a subtle oaky, vanillin note.
According to Eleven's website, "the adventure for the Ambages wine began in 2010, when winemaker Matt [Albee] set aside a single barrel of port-style syrah dessert wine for extended aging." Through the years, the barrel traveled with the winery as it moved from the original location to the current winery "and was carefully neglected at the back of the cellar, acquiring a unique coterie of protective arachnids. Through focused, deliberate inattention, over time the wine developed remarkable complexity along its circuitous route to the bottle in 2020."
The wine is 100 percent syrah and has a complexity and a sweetness to it that tastes great with beef or any of your desserts. If you're wondering, ambages (pronounced: ahm-bay-jeez) is a real word, meaning winding, roundabout path or ways, which is a perfect way to describe how this wine came to be in the Eleven line-up.
Hope your holidays are filled with great wines, good food and family and friends.