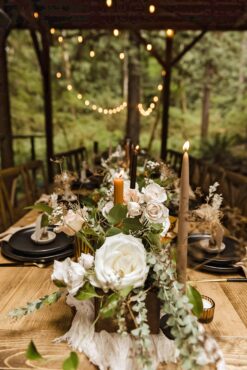 The greatest time of the year is upon us again and we are all ready to get out of the house and enjoy the company of our friends and family again, aren't we? That means it's time for parties and gatherings and get-togethers of all shapes and sizes. If you're preparing your own holiday dinner, a company party or a client-appreciation event, we've broken things down for you so you know exactly what to do to make your gathering the most talked-about party on the block.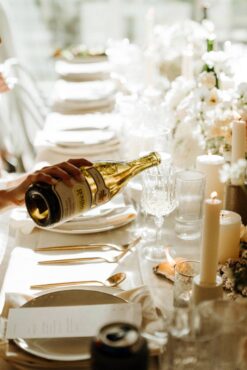 Think Small
The smaller your party, the better. Write out your guest list and then begin to pare it down. Really think about the people you want to spend the evening with. If you invite a million of your friends (and acquaintances), you'll be just hugging and saying hi to all of them. You won't really have the chance to sit down and talk with each of them, which is what makes the night more memorable and meaningful to both you and your guests. A smaller guest list means more intentional time with the ones you love — what could be better?
Consider the Guests
Put on that critical thinking hat and think about who your guests are. Do you have a vegan friend coming? Is anyone vegetarian? Does anyone have allergies to consider? Do you have friends who are alcohol-free? These are all little nuances to consider in making sure your guests feel well-cared for and included. You wouldn't want to serve surf-and-turf to your vegetarian guest or give your sober friend a Moscow mule, so be mindful of dietary restrictions and lifestyles that aren't exactly like yours.
Get a Little Festive
Have fun with it and decorate your home or your event space a bit — think about doing something more seasonal and less theme-related. If you're hosting a Thanksgiving meal at your home, think about harvest and autumn colors, like burgundy, burnt orange, mustard and deep green. Maybe add in some pumpkins to table settings or table runner or spruce things up with wheat grass.
If you're hosting a Christmas party, perhaps you could go with a winter-wonderland theme instead of red, green and Santa. You could do whites and creams with silver and gold accents, or soft touches of colors (or jewel tone colors) to keep things looking more timeless and classic.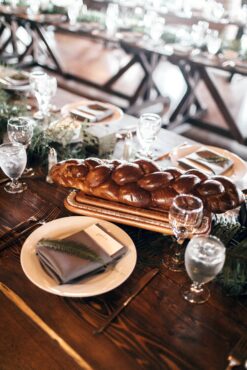 Batch Your Recipes
When you're hosting a holiday party, you might want to hire a bartender, depending on the size of the event. But if it's something more low-key and in your home, you will definitely want to stick to recipes you can batch.
Mocktails are great for something festive (that won't make you wake up feeling icky the next day). If you want a little kick to the night, add in your favorite liquor and open up a few bottles of your favorite wine. Remember, your guests are going to appreciate these little touches that show you care without you having to stand behind the bar (or your kitchen) all night long.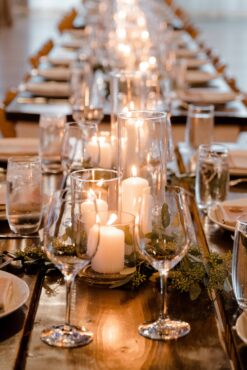 Try a Charcuterie Board
Not sure what to serve? Meat-and-cheese boards are the best. Have some sort of appetizer out and ready as people get there. This gives guests something to do as soon as they arrive — they can grab a drink, snag some appetizers and mix and mingle.
Mind the Details
Think of the little, teensy, tiny details that will wow your guests and make them think, "Wow, the host really thought of me!" This can be everything from the invitation, to the napkin, to a personalized placecard, to the thank-you note you send afterwards. Each of these touches will hit home with your guests and make them really feel like you care (like we know you do!).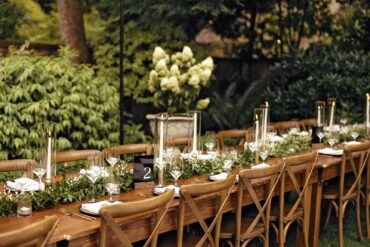 Add Green Touches
When in doubt, flower it out. Period. Include greenery or flowers whenever you can — it's the quickest way to add a little (or a lot) of interest to your table or home without having to do a whole lot. Snag a couple of bunches of greens to lay out on the table or pick up some flowers to throw in a vase.
Keep. It. Simple.
This means don't overthink everything. And honestly, if this is all too much and overwhelming, gathering your friends and family and just being with them is enough. Don't sweat it — just get your people together and spend time with them.