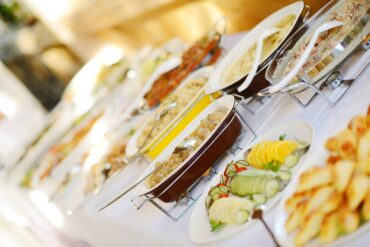 Bringing together friends in your home and sharing a meal is one of life's great pleasures. Consider a potluck. It will be a wonderful dinner with everyone contributing.
1. Choose a theme — (Fall harvest, Mexican fare, etc.) so everything will fit together.
2. Creat a guest sign-up — or even assign the dishes. The punctual guests should bring appetizers. The perpetually late folks should bring the dessert.
3. Consider allergies — request guests to inform you of any dietary restrictions. Be certain there are at least some selections that everyone can eat.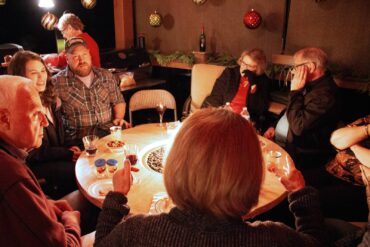 4. Provide plenty of dishes — each guest may not bring a serving dish or utensils, so you will need extra. Have platters, bowls, serving spoons, tongs and cheese knives for use. Be certain to have enough regular plates for guests. Give some thought to bamboo or leaf plates. They are nicer than paper or plastic plates.
5. Stock your bar — set up a bar table with corkscrew, glasses, bottle opener and ice. Prepare a big bowl of punch ahead of time, and be certain to have plenty of non-alcoholic drinks. Have pitchers of ice water or bottles of mineral water available.
6. Pack up — have empty storage containers (takeout containers or zip-close baggies) ready for guests when they leave.
Potluck fare ideas…
A special thank you to Trudy and Michael Northover for hosting the best potluck ever!