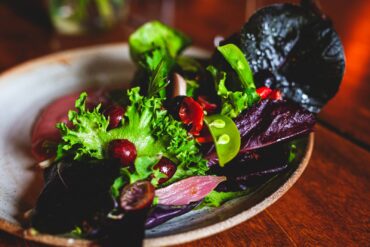 Picture this: two full-of-life blondes, one from Texas and the other from California, who have joined hands to create a food-and-beverage blog called THE LAZY SUSAN. Their vision is to profile food heroes with authenticity, integrity and vivacity, covering artisan producers, restaurants, chefs, food trucks, farmers markets and more. Foodies of note, they now welcome you to grab a seat at their ever-evolving table of culinary adventures.
When Brittany Kelley was growing up in the Lone Star State, the camera was her constant companion. A financial whiz in her previous life, she tapped back into her "lens crafting" after moving to Poulsbo, establishing herself as a keen-eyed photographer. Since then, Kelley has become a rising star, named one of Seattle's "Top 12 Food Photographers" by Peerspace. She's also one of the most-requested food photographers in the Pacific Northwest, according to Love Kitsap's website.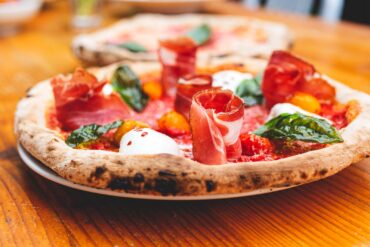 "Is there any more authentic bond than cooking for others and feeding them?" Kelley asks. "We think not. Susan and I are both passionate about the food-and-drink scene wherever we happen to go, wherever we live and whenever we share a meal with family and friends."
Susan O'Meara, a writer and editor with deep Irish roots and a background in journalism, relocated to Kitsap County from overseas six years ago. She had long been a part of the food scene (think "slow food") in Ireland and Kenya, working on documentaries and for a number of publications. Her branding, marketing and content development know-how covers a range of clients, such as Food Network, MTV, Deloitte U.K., Bloomberg Media and the United Nations.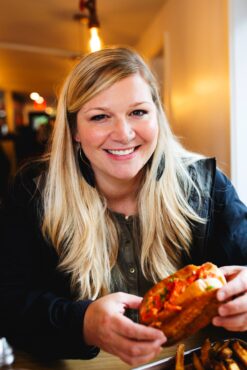 "Brittany says I have a good 'nose' for story. I certainly can sniff out a berry pie cooling on a windowsill," O'Meara says. "Now that we're discovering all kinds of food heroes in the Pacific Northwest, we follow culinary trails with conviction. Brittany's pictures bring those stories — that person, those places, that dish and this brew — to life."
THE LAZY SUSAN was born and bred months ago, during the pandemic.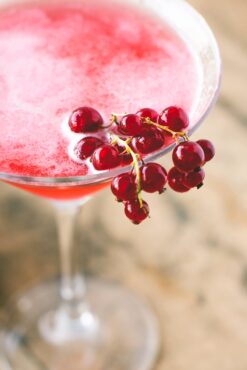 "Brittany and I have been so fortunate in forming a collaborative trifecta with graphic design guru Sarah Johnson of Serotonin Creative, elevating the look, feel and sensibility so everything's yummy. And we've kept pushing one another to build a platform around which audiences could experience all kinds of food heroes, from farmers and fishermen (and women) to bakers and brewers," O'Meara says. "Our goal with this blog is to fly 'under the radar' to find those treasures that people might be missing out on."
This dynamic duo is intrepid. They constantly challenge themselves with storytelling. Who's the latest wine wizard? Where's the best thin-crust pizza? Is sparkling syrah the next big thing? What's that new food truck up to?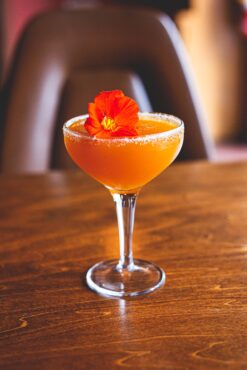 Kelley elaborates, "My 'in' is that I know what it is about food and drink that makes you want to take a bite of it or sip away. My perspective highlights, let's say, exactly what to do with churros drenched in caramel sauce. It's all about the texture of the cinnamon and sugar and the moment the topping hits the pastry. That's sexy."
After all, THE LAZY SUSAN believes that there's nothing like authentically connecting over the food we eat and the dishes we share — especially in this day and age when people are starved for family and friends. Their drive for the blog is to showcase a feast for the senses while providing comfort food.
"You can share a beer with your best buddy on the worst day of your life — and on the best day. Honestly, a bowl of chili on the side can nurture your soul and foster fortitude," O'Meara says.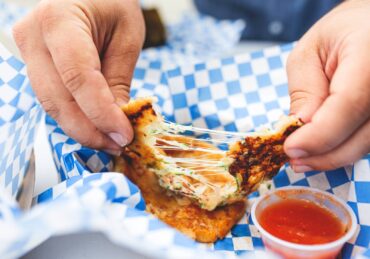 Call them food-and-drink junkies, but these girls also just want to have fun, playfully describing their adventures on behalf of THE LAZY SUSAN. When they profiled Via Rosa 11 on Bainbridge Island, the laughter flowed as owner Pino Sordello regaled them with sparkling red Italian wines called lambruscos. Maria Guevara and Sabrina Errecalde danced around their catering kitchen, crimping both a savory and dessert extravaganza of empanadas for their Argensal (named 2020's "Best Food Truck" in Kitsap). THE LAZY SUSAN is also crazy about the plant- and herb-based cocktails that Christy Penney concocts at her restaurant, Mossback in Kingston.
"I kind of see us as a merry-go-round, a mixture of Julia Child slapstick (remember when she bounced a raw chicken accidentally on the floor?), along with striking a deep chord of connection like Anthony Bourdain's 'Parts Unknown,' a very happy happy hour or block party, and a gourmet sensibility. Overall, we aim to celebrate those who are planting, growing, harvesting, baking, brewing and dishing up because it's a true celebration of what life is all about," O'Meara says.
So, get ready to be transported out of quarantine, no passport required. Dive into THE LAZY SUSAN for words that stoke the appetite and images that are good enough to eat.