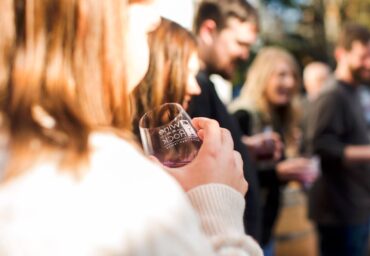 For the past several years, local (and not so local) wine lovers have come to look forward to the annual Wine on the Rock events. These two-day events center around wine, music and food and take place at each of the seven Bainbridge Island wineries. With many of the same return visitors, often coming from out of state or at least a ferry ride away, this event is one to plan for and get excited about.
If the past year has taught wine lovers anything, it's that they need their wine — and need it now more than ever. A bottle or glass of wine is so much more than just a beverage. It's a vehicle for human connection that brings joy and a sense of place, and captures community and togetherness where memories and great conversations are made.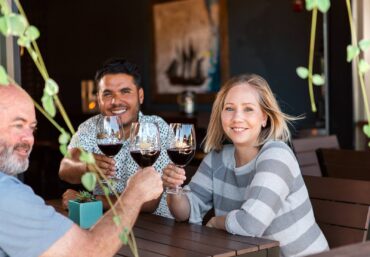 The group of seven wineries on Bainbridge Island also realize that their customers are looking for this connection and want to see Wine on the Rock events happen again in a big way. Good news. These events will return again this fall and have been reinvented to create a more intentional, meaningful gathering that will appeal to both wine novices and aficionados.
Historically, these events took place Saturday and Sunday, with tasting routes weaving through the seven wineries on the island. This next event will be more of a curated experience where guests will purchase their tickets online and then get the opportunity to make reservations at each of the wineries they would like to visit.
This event will take place Monday through Friday instead of over a weekend, and will allow attendees to book an overnight stay and take their time to experience all that the island has to offer. There are also talks of having a catered food pairing at each winery and more personal, one-on-one time with the winemaker.
The fall is a very busy time in the wineries where the winemaking action really happens. Those that grow their grapes on the island, Bainbridge Vineyards and Perennial Vintners, are busy harvesting their grapes. The wineries that purchase their grapes from vineyards in Eastern Washington are busy traveling back and forth multiples times over the pass, in the short harvest season, bringing back truckloads of grapes to their wineries.
The 2021 harvest season will need to be in the books before the wineries can host their next event, so organizers are looking at late October or November for the next event on the island.
Despite the current state of things, the wineries have had a busy year. While they were forced to shut their doors for a few weeks in 2020, they adapted and learned to do things differently. Many turned toward social media and took the chance to learn how to better connect with their customers digitally.
A few wineries hosted weekly live happy hours on social media and almost all updated their websites to be able to sell and ship wines online. When the doors reopened, the customers came.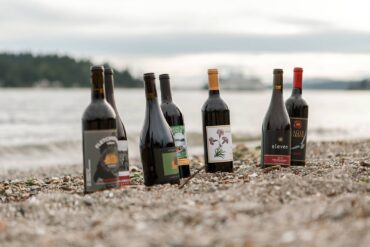 The strong sense of wine club communities at these wineries kept them going throughout the year. The wine club members showed their support and shopped for wine at their local winery.
As the weather warms up and more people are getting out and about, the wineries are getting busier. If you're looking to plan a trip to the island, the best bet to enjoy wine tasting without a crowd is during the week. Many wineries also accept reservations, so if you really want to be sure you'll get a table, book in advance.
To keep up to date on what's happening at these local wineries and to find out when the next Wine on the Rock event will take place, follow along on Facebook or Instagram @bainbridgewineries or at bainbridgewineries.com.