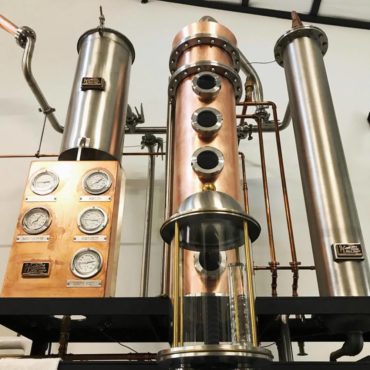 Washington is a great place to be a craft beverage connoisseur or even just a craft beverage consumer. The state is home to over 1,000 wineries, 417 breweries and 120 distilleries. Kitsap County alone has two top-quality distilleries — and Gig Harbor's Heritage Distilling Co. brings the total in West Sound to three.
Bainbridge Organic Distillers
The first to get its start in Kitsap County was Bainbridge Organic Distillers, which began 10 years ago as the third distillery in Washington state. Bainbridge Organic Distillers was also the state's first distillery producing USDA Certified Organic spirits and was one of only four U.S. distilleries producing a 100 percent organic product.
Founder and distiller Keith Barnes started with the belief that the company could make a world-class product using all organic and locally sourced ingredients. Today, Bainbridge Organic Distillers is the state's only distillery producing all of its organic spirits from scratch, on site in its own facility.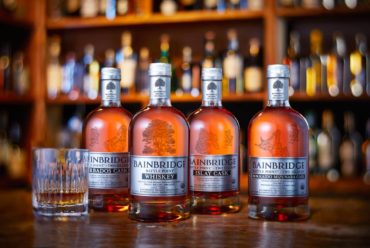 Barnes is proud of what he produces and says, "When you start by using the best ingredients, you can't help making a better product, and it is our belief that the organic grains that form the bedrock of our products are the best available anywhere.
"We also know that by using organically and sustainably grown ingredients, we are preventing the release of synthetic fertilizers and dangerous chemicals into the environment. These compounds eventually wind up in our rivers and ground water, where they endanger people, wildlife and our way of life."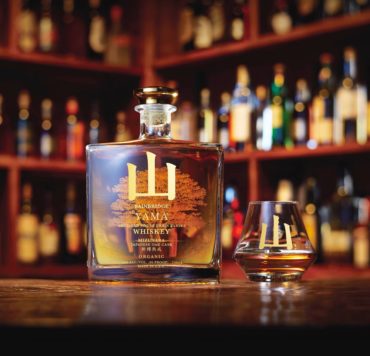 Distilling organic spirits is significantly more difficult than making spirits using conventionally grown crops and genetically modified yeasts and enzymes, but Barnes says the tradeoff is worth it. The distillery has received worldwide fame by winning the title of the World's Best Vodka, Craft Whiskey of the Year, World's Best Vanilla Vodka and the World's Best Wheat Whiskey seven years in a row.
The vodka, gin and whiskeys are always available for sale at the Bainbridge Island Distillery, which also offers complimentary tours and tastings Monday-Saturday from 11 a.m. to 5 p.m.
Grab a bottle of the Bainbridge Legacy Vodka and whip up this delicious Bainbridge Blackberry Crush.
---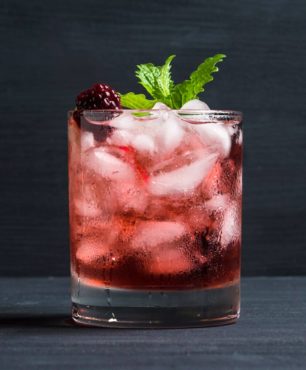 Bainbridge Blackberry Crush
Ingredients:
2 parts Bainbridge Legacy Vodka
10-15 fresh blackberries
3-4 mint leaves
0.5 parts fresh lemon juice
1 part simple syrup
Club soda
Instructions:
Muddle blackberries and mint in a shaker. Add vodka, lemon juice and ice cubes. Shake until well chilled. Strain into a cocktail glass with ice, top with club soda and garnish with fresh blackberries or mint.
---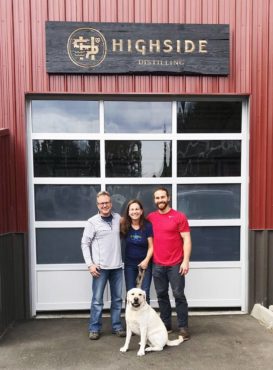 Highside Distillery
Less than a mile away, you'll find Highside Distillery. This distillery is new on the scene and has been opened just over a year.
It was started by a family of home brewers — a parent-and-son team — who became inspired to create a distillery that provided a uniquely Pacific Northwest experience to the time-honored craft of fermentation, distillation and aging of spirits. All their products are a nod to tradition, with a unique character that captures and defines the spirit of the Northwest.
The family believes strongly in the positive impact of memories created over a shared meal or drink. This inspired them to embark on their journey to create a product and experience that represents Washington state and can be shared with family and friends anywhere in the world.
The current product lineup is still in its infancy and includes gin, amaro mele and fernet lario. Whiskey lovers, don't fret, waiting in barrels is single-malt whiskey that will be ready in about a year.
The gin is produced from a Washington-grown apple cider base, which is fermented and distilled fully on-site at Highside's Bainbridge Island distillery. It's vapor-infused with a blend of 10 different traditional botanicals and complemented with a rich body and light sweetness imparted by the state's heritage fruit.
The amaro mele is produced from a base of the gin. Once the gin is distilled, Highside macerates five bitter herbs and aromatics directly in a once-used bourbon barrel for up to six weeks. This results in a bold, smoky and intensely bitter character that is finished with raw Washington-harvested honey for a hint of balancing sweetness.
Fernet lario also begins from a base of the gin and spends 10 weeks in once-used rye whiskey barrels. The result is a strong mint and menthol-forward flavor and an intensely bitter finish, with a hint of smoke. The fernet is also finished with raw Washington mint honey for a touch of balancing sweetness.
Stop by the distillery for complimentary tours and tastes of the spirits, plus samples of cocktails. It's open Friday through Sunday, noon to 5 p.m., and during the week by appointment.
One of Highside Distillery's signature cocktails, Rose-Pomegranate Collins, is crisp, refreshing and bubbly and balances fresh fruit juice with delicate floral notes.
---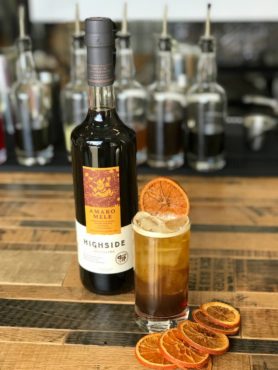 Rose-Pomegranate Collins
Ingredients:
1.25 ounces Highside Gin
0.5 ounces rose water-ginger-rosemary syrup (see below)
0.25 ounces fresh lemon juice
0.25 ounces pomegranate juice
Soda water
Frozen pomegranate seeds and rosemary sprig for garnish
Instructions:
Mix all ingredients in a cocktail shaker (less soda water), add ice, and shake vigorously for 5-10 seconds or until chilled. Strain into a highball glass that is overfilled with ice. Top remainder of glass with soda water and lightly stir once. Garnish with frozen pomegranate seeds and fresh rosemary.
To make the rose water ginger rosemary syrup, add 1/2 cup dried rose bud/petal to 1 cup warm water and let steep for 30 minutes. Strain to separate rose water from bud/petal. Bring rose water to a boil and mix in 1 cup of sugar, stirring until fully dissolved. Reduce heat to a simmer, add 2-3 rosemary sprigs and 3-4 small slices of ginger root and cover for 10 minutes. After 10 minutes, let cool, then strain. Store in the refrigerator.