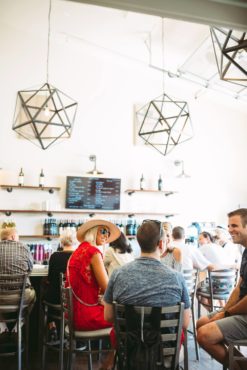 The warmth of the sun, the smell of fresh-cut grass and the sound of the birds chirping. Spring has arrived!
Those of us in the Pacific Northwest love our sunshine and relish the longer days spent outdoors. One of my favorite ways to get out and enjoy the turning of the season is wine tasting on Bainbridge Island. There are seven unique and distinct wineries to choose from and two that grow grapes right on Bainbridge Island. Spring also welcomes the release of new wines and is another reason to check out the wine scene on the island.
Wine on the Rock is a series of four annual wine weekends at five of the Bainbridge Island (what locals call "The Rock") wineries, giving tourists and locals alike a chance to try wines, paired with local foods for a bargain price. A typical tasting fee can run anywhere from $10 to $15 depending on the winery, but these two-day events allow visitors to try four different wines at each winery for $40-$45 depending on the event.
The next Wine on the Rock is happening over Mother's Day weekend, May 11 and 12. Mother's Day is a day to celebrate mom or the woman in your life who means so much. Moms are the unsung heroes doing the thankless tasks day in and day out, often while working a job outside of the home or spending their days full time wiping noses, kissing bruised knees or shuttling an SUV full of kids around town.
Your mom deserves something extra special on Mother's Day and it's often hard to nail down the gift that lives up to the grandeur she really deserves. As a mom of two little ones, I know a day doing something I really enjoy is worth its weight in gold. The next Bainbridge Island Wine on the Rock weekend is the perfect way to treat your wine-loving lady to a weekend away or out and about.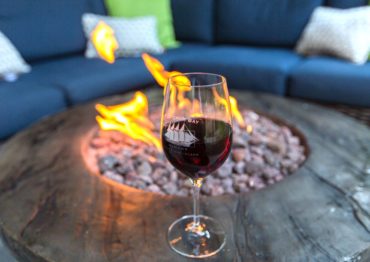 A $45 ticket will get you wine tasting at five of the island wineries — Amelia Wynn, Eagle Harbor Wine Co., Eleven Winery, Fletcher Bay Winery and Rolling Bay Winery. Twenty different wines, paired with local cheeses, a special-event wine glass and a four-bottle wine tote are included in the ticket price.
Start your weekend tasting experience at any of these wineries and work your way to as few or as many as you'd like in a day or two days. The wineries have also partnered with the local lodging association to offer a weekend package — book a two-night stay at participating island lodging locations and receive $5 off a Wine on the Rock ticket and a bottle of island wine. To check out the details of this lodging deal or purchase Wine on the Rock event tickets, visit www.bainbridgewineries.com.
Wine on the Rock weekends are a chance to try local wines, and the island wineries are small enough that the winemakers are often on hand giving winery tours and barrel samples.
Other 2019 Wine on the Rock Weekends
July 27-28: Enjoy wine, live outdoor music and fabulous food. The wineries go all out for the biggest wine weekend of the year. The music is amazing and the food it not to miss.
Amelia Wynn's winery location is only open once a year and this is the weekend with paella over open fire. Fletcher Bay Winery has traditionally rolled out the grill and paired its big, bold reds with tri-tip, and Eagle Harbor Wine Co. partners with neighbor and chocolatier L'Atelier TR to bring amazing foods, often involving waffles, to the summer event.
Nov. 9-10: Wine paired with charcuterie. This event happens during the harvest season, which is the busiest time of year in a winery. A few wineries will still have grapes fermenting and the winemakers will be on hand to share the behind-the-scenes wine-making process with attendees.
You can usually count on an extra barrel tasting at Rolling Bay Winery with its winemaker, and Eleven Winery always has live music on Saturdays from 1 to 4 p.m.
Make plans to visit "The Rock" for wine tasting during one of these Wine on the Rock weekends or for tasting on your own. Most wineries are open seven days a week and four have additional tasting rooms right on Winslow Way, just steps from the Seattle/Bainbridge Island ferry, making it even easier to access local wines.