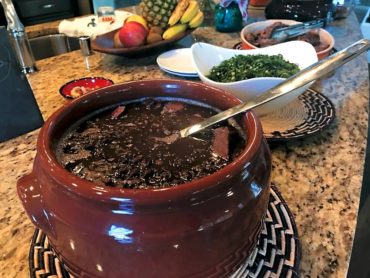 Sandra Rocha Evanoff first became familiar with the Kitsap County Medical Society when she attended a newcomers' spring party. Later that year she attended her first KCMS fund raising event.
The following year she offered a Brazilian meal prepared in the purchaser's home. She has been proud to have raised contributions by providing this auction item for KCMS over the years and to other charitable organizations as well.
While the object of the dinner has been to introduce the unique Brazilian cuisine, Evanoff has also tried to incorporate a sense of preparing healthy foods, and at the same time, teaching clients methods of economizing by planning meals carefully to avoid wasting food. She has now embarked on a business, Brasil Comes to You, in the hopes of providing these values and services to more of the community.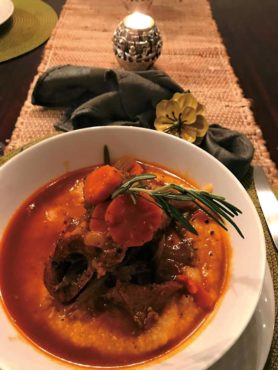 Most catering services bring the food to your home, but her proposal is quite different. By cooking unique food in their home, the client is able to participate in the preparation of their meal. In addition, the goal is to continue assisting the community through her business. Evanoff will be contributing a portion of her profits to a local charity. She thanks KCMS for inspiring this business idea. Consider Brasil Comes to You for your next dining event.