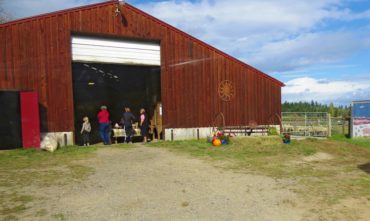 The Key Peninsula's two flagship annual events, Farm Tour and Fiber Arts Show, are returning on Oct. 6, 10 a.m. to 6 p.m. Last year, more than 1,100 people from 46 different ZIP codes were reported at one tour location alone.
Expect a family-friendly day filled with music, food, arts and crafts, demonstrations, kids' activities and more. Here is what's new this year at the two events, which are both free.
Farm Tour
Visit featured farms and businesses to discover farming practices from agriculture to aquaculture. This year's tour introduces two new startup farms that are developing sustainable-farming techniques.
Plus you'll find a haunted forest, dog-training and horse-riding demonstrations, gardens, vendors and more — there is more than a dozen stops on the tour and several will have food and live music.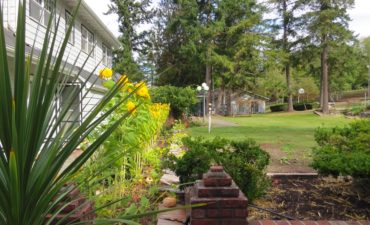 Just some highlights include:
Petting zoo and tractor hay ride at Bea's Flowers
Historic botanic walking tour at Faraway
Tour of the Living Machine at YMCA Camp Seymour
Solar-panel demonstration at the Lakebay Community Garden
Pumpkin patch and carving and decorating contests at Soundview Camp
Park at Gateway Park and take a free shuttle if you don't want to worry about finding all the locations. For more information including tour map, go to www.kpfarmtour.com.
Fiber Arts Show
Fiber Arts Show — Threads Through Time takes place at Longbranch Improvement Club, located 30 minutes south of Gig Harbor.
In its 11th year, the fest features more than two dozen artists who demonstrate, exhibit and sell their work. The full gamut of fibers, from thread to wood, utilizing traditional techniques to modern adaptations, is on display during the one-day event. The artists come from all around Puget Sound area.
This year's featured artist, Carolyn Wiley, is well known on the Key Peninsula for her volunteering, charity work and humorous column (Devil's Head Diary) in the local newspaper. She has won awards for her quilts, including first place at the Washington State Fair. Her jewelry and quilts will be on display.
Lunch will be available for purchase and there will be fun activities for the whole family.
For details, go to licweb.org or find Longbranch Fiber Arts Show on Facebook.