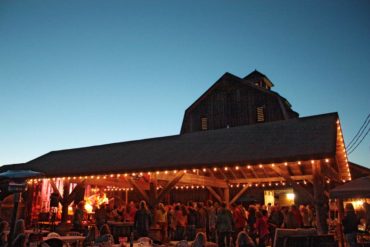 The Olympic Peninsula is home to many amazing and truly unique Pacific Northwest sites and activities. Worthy of a visit is the Olympic National Park, a place of tremendous natural diversity and breathtaking beauty, with over 922,651 acres of preserved wilderness including Hurricane Ridge and Lake Crescent. Outdoor adventure includes biking on the Olympic Discovery Trail, experiencing true wild life at the Olympic Game Farm and exploring the Marine Science Center and the Fort Warden Historical State Park, to name just a few.
As if these destinations alone weren't enough to draw you for a weeklong adventure on the peninsula, you'll also find 10 artisan wineries and cideries in Chimacum, Nordland, Port Townsend, Sequim and Port Angeles. Most wineries and cideries on the Olympic Peninsula produce less than 2,000 cases a year, making it hard to find their wines anywhere but the tasting rooms and wineries.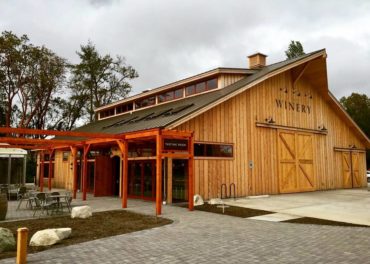 Several of the wineries grow their grapes right on the peninsula, while others source their fruit from vineyards in Eastern Washington. The winemakers are hands-on at these wineries and cideries and you'll often find them pouring at their tasting room and giving tours of the winery and production area.
The three cideries, Alpenfire, Eaglemount and Finn River, are within 10 miles of each other, making it easy to spend an afternoon tasting and experiencing the cideries and farms. Each offers an intimate opportunity to experience amazing ciders made with fruit grown on the farm.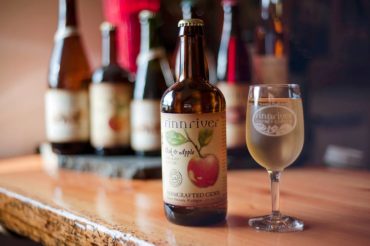 Port Townsend Vineyards, the newest winery on the peninsula, started with the planting of the vineyard with organic farming techniques in 2015. The vineyard was carefully planned to showcase the unique grape varieties that thrive in its geography and coastal climate. The vineyard uses exclusively hand-harvesting techniques and care for the vines, with no pesticides, fungicides or herbicides. You can enjoy the wines at the winery (open weekends only), located at the south end of Port Townsend, or at the downtown Port Townsend tasting room, which is open daily and often hosts local musicians.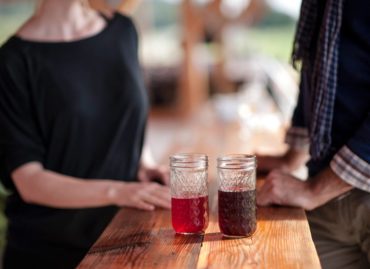 Marrowstone Vineyards is the newest member to the Olympic Peninsula Winery Association, the group representing nine of the 10 wineries and cideries on the peninsula. Located on Marrowstone Island, this winery and vineyard has sprawling views of the mountains and Puget Sound-growing cool, maritime climate grapes like siegerrebe, melon de bourgogne, Madeleine angevine and pinot noir (to name a few). The winery and vineyards are truly breathtaking and worth the visit.
The best way to experience these wineries is during one of their three annual tour weekends. The next is the Wine, Cider and Cheese Tour on April 28 and 29, from 11 a.m. to 5 p.m. each day. Nine wineries and cideries (Alpenfire is not included in the tour) will partner with local cheesemakers to create unique pairings that signify the flavors of the region.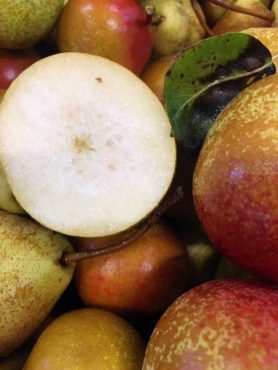 "Our regional cheesemakers are producing some fantastic goat, sheep and cow milk cheeses that pair exceptionally well with our new wine releases," says Vicki Corson, president of the Olympic Peninsula Wineries Association and owner of Camaraderie Cellars. "We invite wine lovers from around the Sound to come and discover some new favorites."
To experience a taste of the Olympic Peninsula, starting north in Port Angeles on Highway 101 and heading south, visit Harbinger Winery, Camaraderie Cellars, Olympic Cellars, Wind Rose Cellars, Alpenfire Cider, Fairwinds Winery, Port Townsend Vineyards, Eaglemount Winery and Cidery, Marrowstone Vineyards and Finn River Farm and Cidery.
Other events that feature these wineries are the Harvest Wine Tour in November and the Red Wine, Cider and Chocolate tour spanning two weekends before and after Valentine's Day. Tickets to these events include tastings at each winery or cidery, special-event wine glass and food pairings. For tickets and information, visit olympicpeninsulawineries.org.