Before Bremerton's La Fermata Restaurant opens for business in the late afternoon, locals out walking their dogs or going for a run pause to wave through the windows at owner Sam Schicker, as she goes about her front-of-the house preparations. Schicker seems to know everyone. From the owners of newer neighborhood businesses like Elixir Fixer, which makes artisan syrups, to those running businesses formerly located elsewhere and now moving to Manette, like the Honor Bar Restaurant, she considers them all friends as well as fellow small-business owners.
After 18 years as the proprietress of La Fermata while having a front-row seat to the community's evolution, she's glad to see additional businesses join the Manette family.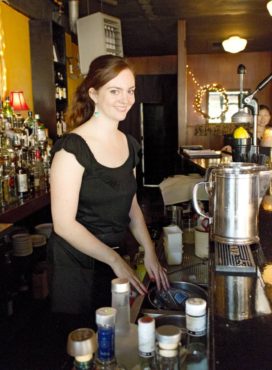 "More restaurants here create the idea of dining out," she said. "It's like Ballard (in Seattle). I love wandering around Ballard tasting my way through all the great little restaurants there. And I love Manette. There's a sense of community here."
Being the owner/manager/head chef/lead server/bartender of an upscale Bremerton Italian restaurant wasn't Schicker's original vocational plan as a teenager living in Texas. Born in Korea and adopted by a military family, she originally went to college to study marketing.
"I ended up taking a lot of psychology classes. Ultimately that turned out to be helpful as an owner running a restaurant," she said, laughing.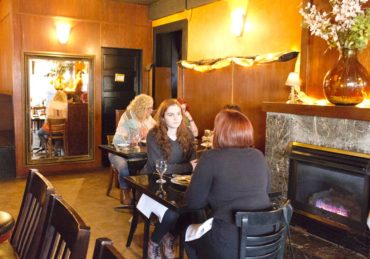 Schicker moved to Seattle on the advice of a friend, then got married, eventually making her way to Bremerton because it offered affordable housing. Wherever she lived, she was employed in restaurants, always working her way up to management positions. As a teenager, that included the legendary Kerbey Lane Café in Austin, Texas, a business built on creating a sense of family among employees, serving high-quality food and having a strong sense of community involvement. The lessons she learned there have carried over to her business philosophy at La Fermata.
In Seattle, she worked at the elegant Sorrento Hunt Club and Pioneer Square's Al Boccalino Restaurant, a former hangout for local chefs who have since become famous. Along the way, she watched, learned and made a lot of friends in Seattle's restaurant scene.
Always a multitasker, two days after the birth of her first child, she and her then husband made the Seattle-to-Bremerton move. Schicker returned to school and continued working at the Hunt Club while considering opening a restaurant in the Manette neighborhood, where the family had settled. The restaurant's current location was a vacant space in need of a major remodel, so the couple transformed it into what Schicker describes as "old school, upstate New York" — dark wood panels, Tuscan-colored paint, white tablecloths and napkins, and a fireplace. It was the chef at Al Boccalino who influenced her decision to make it upscale Italian.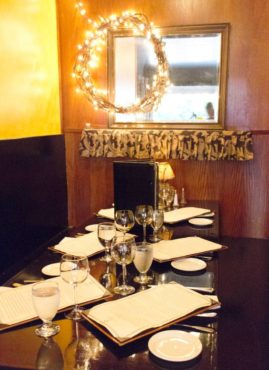 Serving both lunch and dinner initially, after the first year, she expanded the restaurant into an adjacent space and then opened a coffeeshop and bakery in the vacant quarters next door. By then, she was the mother of three young children and when lunch service turned out to be less than profitable and the early-morning hours of the coffeeshop/bakery became too much, she downsized, closing the coffeeshop and eliminating the restaurant's lunch service but adding a full bar.
La Fermata continues to be an elegant, intimate, dinner-only restaurant open Tuesday-Saturday. "And that's enough," Schicker said. "I do all the shopping, a lot of the prepping, all the paperwork and managing in addition to serving as head chef, bartender and lead server. Working dinner is actually the easiest part of my day."
It isn't a one-person operation, however. Schicker encourages her staff to learn the restaurant business as she did — by watching, listening, doing and always learning. La Fermata sous chef Kerrick Wages agrees it's the best way to learn what it really takes to make a go of it in the business.
"I've worked for the restaurant for seven years, the last two years as sous chef," Wages said. "La Fermata has one of the most-demanding kitchens around for quality. In the last two years, I've gained the ability to multitask as well as the stamina to do what needs to be done."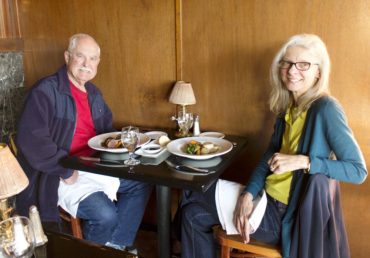 It's not only the restaurant hours that have changed, but also the customer base. "People have gotten more food savvy," Schicker said. "Our clientele is getting younger and a lot of our customers watch Food Network and are more knowledgeable about cooking and menu items."
And because of that, she's noticed that people are more willing to drive long distances for a good meal. To meet the higher expectations, the La Fermata menu changes often depending on what's in season. "For example," her sous chef explained, "with beets coming into season, we might have a dish with a cardamom pickled beet chutney, or a pork loin roulade stuffed with a rich, warmly flavored, Dijon basil sauce is also an option."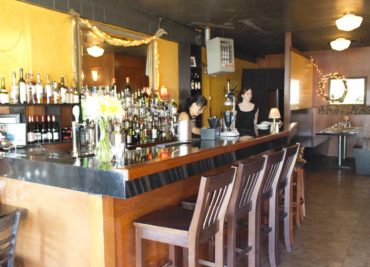 Over her years of restaurant work, Schicker also developed her own philosophy about the meat she serves — it is purchased whole and butchered in the La Fermata kitchen for freshness. "I respect that an animal has given its life for a good meal and I use every single bit of it. There is no waste. What's left goes into a stock pot or pate," she said.
To help keep the menu inspired, Schicker encourages her staff to collaborate by suggesting menu items and trying out new recipes on each other. Wages currently has on the menu his version of dolmathes, a rice-and-currant appetizer with lemon jelly, olives and artichoke hearts.
"I have also worked on three other pastas on the menu; my favorite is a gemelli pasta with herb confit, ahi tuna and Sicilian tomato paste," he said.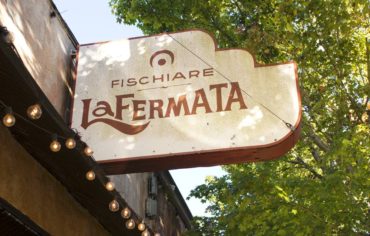 For special occasions, Schicker likes to keep things unusual and interesting. "On Valentine's Day, I might make a cassoulet, a slowly cooked, rich French casserole in honor of the day," she said.
Influenced by her early restaurant days working at Kerbey Lane Café in Texas, Schicker gives back to the community by sponsoring an annual holiday Toys for Tots drive at the restaurant, working at a Bremerton Foodline fundraiser and donating certificates to fundraisers by favorite nonprofits like the Kitsap Immigration Assistance Center.
By restaurant standards, La Fermata is an old-timer — a steady presence in the West Sound food scene that has also anchored the changing business community of Manette for nearly two decades. By La Fermata standards, it's not old at all. "A restaurant is like a toddler that never grows up," said owner/head chef/lead server/bartender Schicker. "You have to keep tending to it, nourishing it and changing things up as your customers change, as you change as the chef and as your staff evolves.
"That's why," she added with a smile, "it doesn't seem like I've been here that long, but also why I wouldn't work anywhere else."