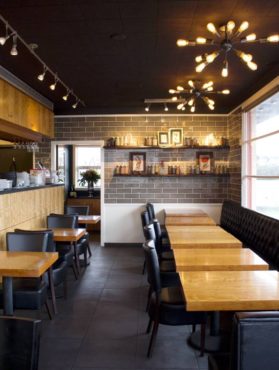 Can't everyone just get along? At Nightshade Manette in East Bremerton, vegetarians and omnivores can.
Nightshade is the most recent delicious result of the partnership between married couple Kimberley Campbell and Erik Kleiva. Campbell and Kleiva have owned and operated the popular Port Gamble General Store & Café for the past six years.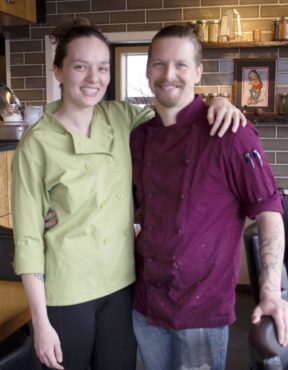 They have also successfully navigated the potentially choppy waters of a mixed marriage: Campbell is a vegetarian; Kleiva is not.
Originally, the two were scouting the Kitsap Peninsula for a space big enough to start a brewpub. Over the course of the three years spent looking for an available spot to either lease or buy, the Nightshade property came on the market.

At just 604 square feet (including the kitchen), it wasn't big enough for their original vision, so they adjusted their sights. The building had already housed three different restaurants over the years. The original owner had built the restaurant for his girlfriend, according to Kleiva, then leased the space to two other restaurants.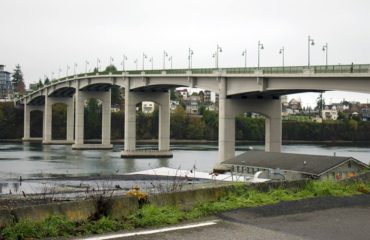 "They (the owners) had an emotional attachment but they didn't want to own it anymore," he says. So they were interviewing people, hoping to find a suitable match.
Campbell and Kleiva closed on the property at the end of May 2016, and Kleiva worked all summer remodeling and upgrading the space in time for the restaurant's soft opening in September.
"It had really great bones," Kleiva says, "but it had been three different restaurants and nobody had ever redecorated."
"It was more midcentury," Campbell says of the former décor. "It had a pop culture kind of feel. We wanted to kind of make our own mark on it."
Because the space had sat empty for two years, there was significant cleaning to be done. "We were cleaning old pad thai noodles out of the stove," Kleiva says, adding that one of the first orders of business was to haul everything out into the parking lot to be pressure-washed. Fortunately, he had the help of Campbell's father, among others.
An unexpected change in the kitchen staff at the General Store meant Campbell had to spend more time there over the summer than she'd planned "regrouping" the kitchen, so she spent less time on site at the new space, instead texting back and forth with Kleiva.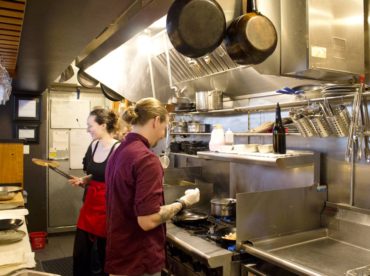 "I was just the Lone Ranger over here," Kleiva says jokingly. But the result?
"Erik made this exactly the way I imagined it," Campbell says.
One thing the couple knew going in to the new venture: They didn't want to do it alone. So Campbell called her daughter Ravenna Iquay and asked if she and her boyfriend, Scotti Wilson, would like to partner with her and Kleiva in the enterprise. Both Iquay and Wilson had at times worked at the General Store, though Iquay was working at Mossback in Kingston and Wilson at Shunyata Research in Poulsbo at the time.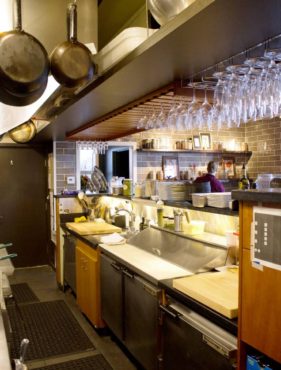 Once the couple was on board, the foursome sat down to conceptualize the "food style" they wanted for the restaurant, finally settling on "vegetable forward" or plant based but with some limited meat options on the menu. Campbell mentions being inspired by an article she read more than a year ago about how cutting meat consumption by two thirds could help alter the course of climate change.
They decided that the meat and seafood would be sustainably and locally sourced. For instance, the pork comes from Clark Farms in Sequim, local clams from Key City Fish Co. in Port Townsend and chicken from SpringRain Farm & Orchard in Chimacum.
But the stars of the show at Nightshade are most decidedly the vegetables. And in keeping with the restaurant's philosophy, the menu changes frequently in response to what's seasonal and available (this includes the meat options, which also fluctuate, although the smoked pork belly is a staple and can be served alone as well as added to many of the dishes for meat lovers).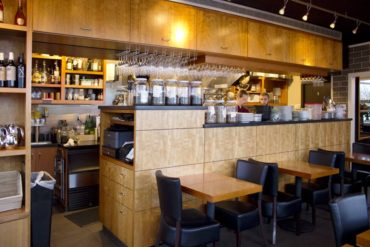 "I get a lot of pleasure out of sourcing and coming up with the menu," Campbell says.
The creativity of the ever-changing menu is something Iquay appreciates.
"Having more freedom with the ingredients and seasonal produce…being able to do what we want," she says when asked what excites her most about the new restaurant. "It's nice having multiple people to discuss menu items with and bounce recipe ideas off. It's more of a group effort rather than one chef coming up with everything or just following the exact same recipes every time we make something."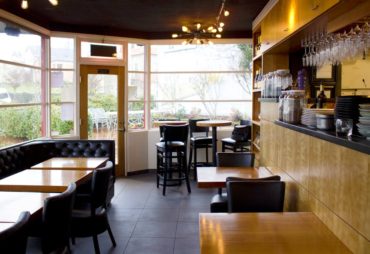 The menu offerings dispel the common perception that eating vegetarian is boring, tasteless or limited to mostly salads, although Iquay, who was raised a vegetarian, is quick to defend salads.
"I naturally gravitate toward the salad station on any line I've worked on," she says. "I feel like a lot of the time, salads are the one thing that is usually passed over on a menu. Even if it's a really good salad, a lot of line cooks usually don't care enough to execute them well.
"I think a lot of people assume that all vegetarians eat is salad. It's fun to follow with the stereotype but also be able to prove to a lot of non-salad-eaters and non-vegetarians that there can be so much more to them than basic lettuce and blah dressings," she adds.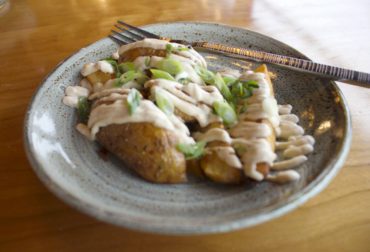 As though to illustrate her point, a recent dinner menu included, among other things, a roasted potato and quinoa salad with endive, pears, toasted pumpkin seeds and cilantro vinaigrette; and a roasted beet and French lentil salad with sunchokes, oranges, ginger vinaigrette and tahini sauce.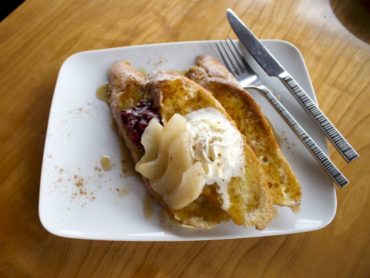 For Wilson, the smoker is currently his favorite thing.
"I'm really dialing in the pork belly, so I will have to say that is my favorite thing to cook at the moment," he says, but adds, "My favorite dish to make at Nightshade is any dish I haven't cooked before because I learn something new. I know that's a blow-hardy answer but it's the truth."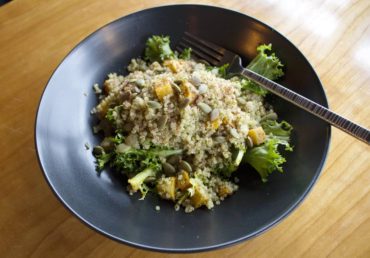 On a recent night, the cool and drippy weather outside immediately set up a pleasant and welcomed contrast with the warmth of Nightshade's interior, which is finished with ample amounts of natural wood and tile. It's a cozy perch fronted by horizontal windows looking out at the Manette Bridge and across the water to downtown Bremerton.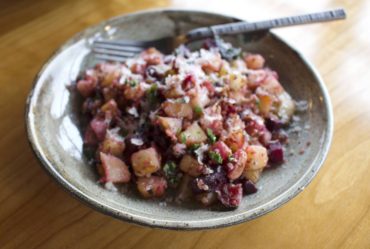 The specials featured, among other dishes, a homemade fettuccine prepared two ways, including one with pork belly ragú and one served atop a butternut squash puree and tossed in a brown butter and balsamic reduction, accompanied by roasted delicata squash rings, roasted hazelnuts and shaved grana padano cheese. There was also a pork belly appetizer with Campbell's homemade mustard sauce, a Mediterranean-inspired appetizer with falafel and a garlicky tahini sauce. And for dessert, a dark, decadent and creamy vegan chocolate cake.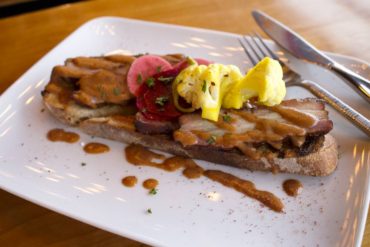 The restaurant is also open for brunch on the weekends, when selections might include a spicy, robustly flavored mixed vegetable hash topped with two over-easy, free-range eggs; or baguette French toast with roasted peaches and peach syrup, among other tempting options.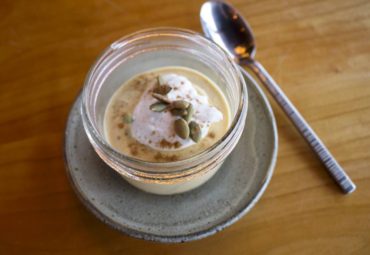 The menu will always be inspired by different cultures and ingredients, says Campbell, who confesses to having approximately 300 cookbooks at home. "When I have an evening where I can sit, I pull out a cookbook," she says, citing both Yotam Ottolenghi and Deborah Madison as favorite authors. "I might cry if I ever met her (Madison)," Campbell says.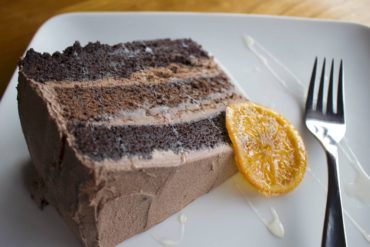 Although opening a new restaurant is always stressful, both Campbell and Kleiva say they've been pleased by the community's response to their new "vegetable-forward" restaurant and that many people have stopped by to express their appreciation for the option.
Kleiva, a long admirer of Campbell's vegetarian cooking despite being a meat eater himself, says even he cooks differently now. "I'll cook a vegetarian food we can both eat," he says, proving what some have always known: Nothing equals good food for bringing people together.