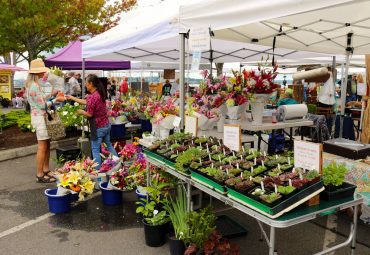 Isn't it interesting that the most iconic symbol of one of the leading technology centers in the world is a farmers market? No one would argue that the Pike Place Market in Seattle is the most famous landmark and the biggest tourist attraction in Seattle — and possibly in the state of Washington. Who has not had their picture taken in front of the statue of the pig or has not watched the fresh salmon being tossed to customers in the market?
Farmers markets can now be found in almost every community across the state and are growing in popularity every day. Why are they so popular?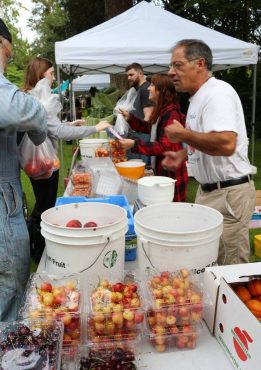 If you speak with Michelle Schmittler, the manager of the Port Orchard farmers market, or Julia Zander, the manager of the Bremerton farmers market, they both agree that people want and enjoy knowing the farmers who grow the food and creating relationships with the various vendors. The markets also become a family activity, where a day at the market can include buying fresh and homegrown food, taking in the entertainment or having lunch at the barbecue stand.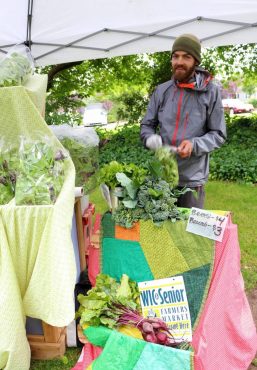 The markets seem to create a real sense of community. It's like having coffee at the local coffee shop rather than at Starbucks — "and anyone who grows produce has a place to sell it."
Farmers markets see themselves of economic and social value to their communities, and they are more complex in their mission than most people would believe. For example, they believe in supporting the low-income community by encouraging them to use their EBT (food stamp) accounts to purchase fresh and healthy food, and now give a $2 bonus for every $5 people charge on their cards. With about 30 percent of the population of both Port Orchard and Bremerton on the EBT card program, this is a big incentive for these citizens to purchase quality and healthy food.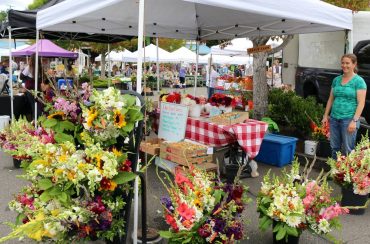 Both the Port Orchard and Bremerton markets are member-run organizations with a paid director and a board of directors that are usually made up of community volunteers and some of the vendors. Included in the state law codes, they purchase insurance, pay taxes and often provide space to other nonprofit organizations to promote their activities.
The Port Orchard and Bremerton markets have about 30 to 40 vendors each week, and average between 500 and 800 people in attendance. The shoppers represent a cross-section of the community, with families being a big part of the visitor population. Most of the markets are members of the Washington State Farmers Market Association. The markets are currently not 501(c)3 organizations but have plans to ask for this status with the IRS.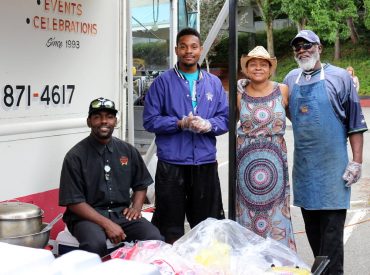 Many of the vendors work at multiple markets, and they pay a booth fee and a membership fee. They have to fill out an application and some of the vendors have to go on a waitlist if there are too many of one kind of vendor in the market.
Farmers typically make up 30 percent of the vendors, with the rest made up of crafters, bakers, prepared-food vendors and "other" categories. Port Orchard's market is located in the downtown waterfront parking lot and Bremerton's is on the grass at Evergreen Park. Most markets are open air but some communities, such as Olympia, Bellingham and Gig Harbor, have enclosed facilities.
In addition to Port Orchard and Bremerton, there are farmers markets in almost every community of West Sound. (See sidebar for listings.) So why are they so popular? Here are five reasons:
People want to purchase fresh, locally grown food from people they know.
It is a wonderful family and community activity.
The market becomes a gathering place to see your neighbors and friends.
People create relationships with the vendors.
Visitors come for the prepared food and entertainment.
These markets have now become a part of the social fabric of our community. They bring us together in a positive atmosphere, and we feel better because we had a day at our farmers market.