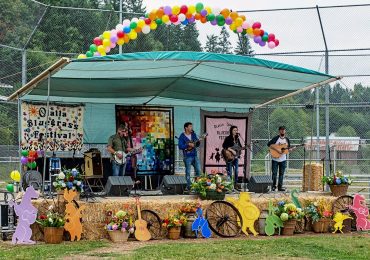 Every August since 1991, Olalla has brought together people of all ages from throughout West Sound — and as far away as Texas, Virginia and even Europe — to "Kick the City Off Their Shoes" at the Olalla Bluegrass & Beyond Festival.
This year, the festival celebrates its 25th anniversary on Aug. 20 with what organizers describe as "a fantastically good party" at the South Kitsap Southern Little League complex. Organizers have pulled out all the stops for the silver-anniversary event with a stellar lineup featuring half a dozen local bands, a Canadian group and an award-winning band from Colorado.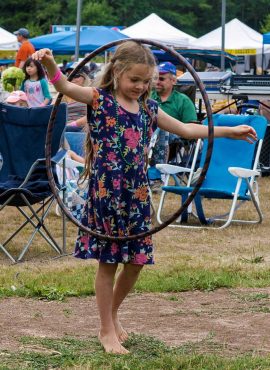 "The lineup always includes several performers you really appreciate being introduced to, if you don't know them already," said longtime fan Howard Cutler of Seattle. "And this year promises to be a real standout with Trout Steak Revival flying in from Colorado and a special appearance by Port Townsend's own Danny Barnes. He won this year's Steve Martin's Banjo Prize. It's well worth traveling the distance for!"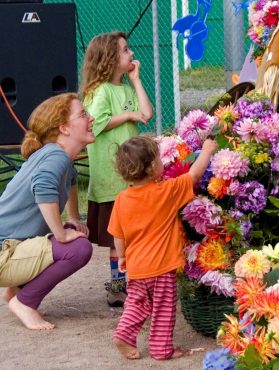 There will also be food and crafts vendors; old-time crafts demonstrations by quilters, spinners, weavers and wood turners; guided nature walks and the festival's famous berry pie contest honoring the First People's name for Olalla: "place of many berries." The pie contest is coordinated by members of Port Orchard's Spirit of Life Lutheran Church.
There are plenty of kid-friendly activities as well, including games, building a guitar from a cigar box, hat making and a parade around the ball field.
"It's a day filled with joy and good feelings," said Gig Harbor resident Ed Johnson. "There's great music, dancing on the infield and pie. What could be better?"
Johnson was Little League president back in 1991 and encouraged the League's hosting of the festival. Now he manages the band hospitality room.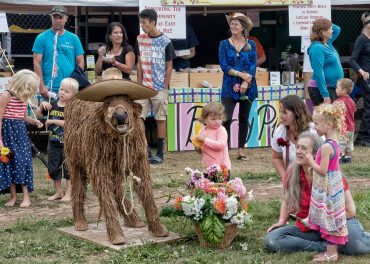 "There are very few other all-volunteer, grass-roots events that have lasted 25 years," Johnson said. "And the fact that all the money raised goes right back into the community is remarkable. The positive effects of the festival are felt all through the year."
The festival grew out of a successful effort to save what's now Banner Forest from development, and it's an important fundraiser for several local organizations.
It's the main moneymaker for the Olalla Community Club, a nonprofit organization that has served the extended Olalla community since 1937. Proceeds are used to maintain the 116-year-old community hall and are also shared with the PTA, food banks and music programs at several schools including South Kitsap and Peninsula high schools. The $3 parking fee supports Little League activities.
For Spirit of Life, the money raised selling pie and handcrafted bowls benefits the food bank and other outreach programs.
"The festival represents what is so good about the community of Olalla and the people who live here," said Pastor Sarah Roemer. "There's a deep connection to caring for one's neighbors, acknowledging tradition, appreciating the arts and, overall, being a little quirky. It's like a great, big family reunion. Strangers become friends, kids have lots of fun, people dance and sing and lounge in the grass. There's a real sense of community."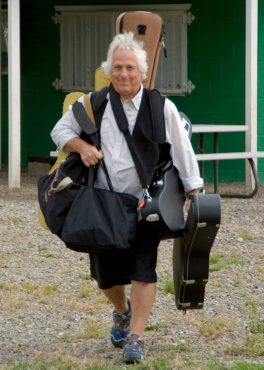 Those pies are a big draw for Barbara Keeler, who often makes the trek from Virginia.
"I come for the pie," she said with a smile. "And ice cream and barbecue. And music. Did I mention great music? And they don't mind in the least if you just have to get up and kick the city off your shoes and dance."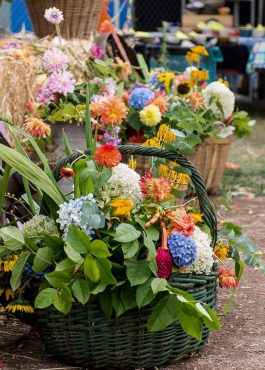 Kitsap County Commissioner Charlotte Garrido agreed.
"The Olalla Bluegrass Festival is a perfect event," Garrido said. "It's so inviting — fun in the sun, listening to great music, spending time with friends and family, trying interesting foods and supporting community."
Garrido and her fellow commissioners issue a proclamation every year in recognition of the festival.
Congressman Derek Kilmer does the same with a proclamation that is read into the U. S. Congressional Record. Kilmer calls the festival "a celebration that supports vital programs for high school students… community organizations and food banks," and he always includes a plug for the "legendary berry pie contest." (Full disclosure: He often serves as a judge in the contest.)
Gig Harbor resident Barbara Hammerman, president and founder of United By Music North America, discovered OlallaFest several years ago.
"It's that perfect blend of good times with good people sharing good music for good causes," Hammerman said. "Delicious music fills the air and you feel the cavalcade of community flow around you like the warmth of the best of home. It's people of all ages and interests, and it's the recipe for memories in the making. Now that I've found this festival gem, I never want to miss it."
Freelance writer Charlee Glock-Jackson is the founder of the Olalla Bluegrass & Beyond Festival and the caretaker of an enchanted Olalla forest that's been in her family nearly 70 years.
Photography courtesy Ed Johnson and Spirit of Life Lutheran Church