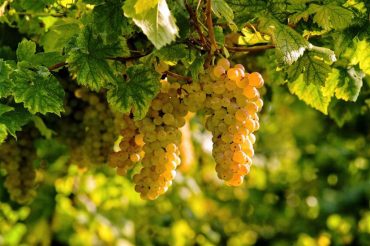 There appears to be an ongoing debate in the world of wine, and not just a little confusion, surrounding the terms "organic wine" and "wine made from organically grown grapes." The same might be said about the terms "organic farming," "sustainable agriculture" and "biodynamic farming methods." Each winemaker, grower or farmer must abide by certain rules or regulations to gain certification but is apparently free to decide on some of the limits of what is natural and what synthetic methods and equipment can be used.
A simplified definition is that wine made from "organically grown grapes" indicates wine made from grapes that have been raised without chemical herbicides, insecticides or fertilizers, and has been certified as such by a government body. The term "organic wine" is used for wines not only made with organic grapes but also without any added sulfites, a common preservative in winemaking.
In her book "The Oxford Companion to Wine," noted English wine expert Jancis Robinson states that in organic viticulture, "a primary consideration is for the soil: The organic viticulturist's preoccupation is soil microbial activity and to avoid adding to the soil any substances which are not derived directly from nature."
Essentially, the purpose of organic certification is to ensure that the agreed-upon conventions of organic agricultural systems are being practiced not only by growers but also by all the people who handle and process organic food (also read: wine) on its journey to the final consumer.
Organic farming is an approach to farming based on biological methods that avoid the use of synthetic crops or livestock-production inputs. Farmers can receive their certification through the National Organic Program administered by the U.S. Department of Agriculture.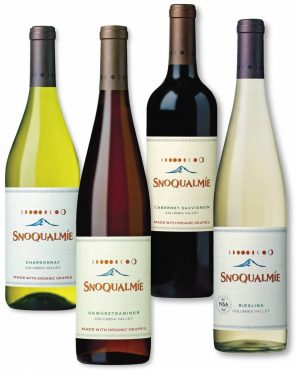 Organic farming is a production system that avoids or largely excludes the use of synthetically compounded fertilizers, pesticides, growth regulators and livestock-feed additives. To the maximum extent feasible, organic farming systems rely on crop rotation, crop residues, animal manures and mechanical cultivation to maintain soil productivity and tilth; to supply plant nutrients; and to control weeds, insects and other pests.
Wines can be certified by special organizations as being made by the biodynamic method if the grower grows the grapes organically as well as according to the tenants inspired by Austrian philosopher/farmer Rudolph Steiner, who believed in farming as holistically as possible.
Practitioners of biodynamic agriculture see farms and vineyards as closed, self- sustaining living systems. It's a holistic notion wherein even the soil is seen not just as a foundation for growing plants but as an organism in its own right. Therefore, biodynamic farmers and viticulturists wouldn't dream of using pesticides or fertilizers in their soil, which is part of a larger organic system.
"Sustainably grown wine" refers to wine grown as organically as possible but it leaves room for the use of chemicals in times of dire need. "Sustainable agriculture" refers to environmentally friendly methods of farming that allow the production of crops or livestock without damage to the farm as an ecosystem, including effects on soil, water supplies, biodiversity or other surrounding natural resources. The philosophy of sustainable agriculture is one in which we pass along a conserved, or improved, natural resource like a farm, instead of one that has been depleted or polluted.
Washington Organic Wines
One of Washington state's best organic winemakers is Snoqualmie Vineyards in Paterson in the Columbia Valley. Below are their descriptions from the winemaker:
ECO wines are produced from certified organically grown grapes in a certified organic facility. True to the varietals, these wines fit perfectly with winemaker Joy Andersen's philosophy that it's best to leave Mother Nature undisturbed. That patience is rewarded when the purity and true essence of the vineyard is reflected in every bottle.
2012 ECO Chardonnay: "Crafted with no oak, this wine is a refreshing experience of true chardonnay varietal characters. Pear and apple nuances accent the nose leading to clean fruit flavors on the palate."
2012 ECO Gewürztraminer: "Made from organically grown fruit, this wine is a pure expression of gewürztraminer grape characters. Spicy, fruity aromas are coupled with crisp and juicy fruit flavors that will pair well with spicy ethnic dishes."
2013 Eco Cabernet Sauvignon: "Made from organically grown fruit, this cabernet sauvignon shows cherry and black currant like fruit characters in the nose. The fruit characters carry through on the palate, mingling with herbal and cocoa flavor notes and ample soft textures."
2013 ECO Riesling: "This organically grown riesling bursts with fresh aromas of pear characters accented with a touch of lime and mineral notes. A crisp, off-dry finish captures the pure elegance of this varietal."