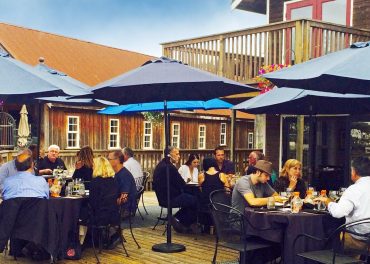 What could be better than sipping wine on a summer afternoon in the most beautiful little town in Washington state? So why don't you? Time to get your tickets for the sixth annual Gig Harbor Wine and Food Festival.
Gig Harbor. Very few places can boast the scenery of this historic charmer on the bay. With gorgeous views, water access, wonderful dining and more, Gig Harbor is a perfect destination year-round.
But come summer, one event has become a signature for the community, drawing residents and visitors from around the region — the Gig Harbor Wine and Food Festival.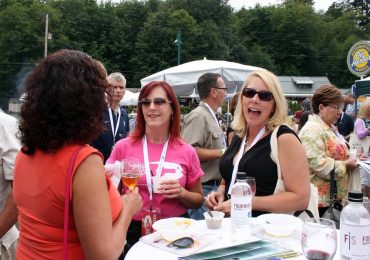 This year's event begins on Thursday, July 21, with the popular "Sip & Stroll." Guests can stroll through the historic downtown, sipping wine, enjoying food, listening to music and, of course, shopping.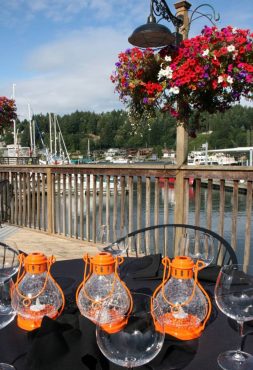 The "Sip & Stroll" was added to the festival in 2015 and it was a great success. More than 400 people "sipped and strolled" throughout the evening — and a new favorite was born.
The "Sip & Stroll" coincides with the farmers market hosted every Thursday throughout the summer at Skansie Brothers Park downtown. This year, the Thursday market includes a weekly "demo kitchen" where local market producers will share tips and tricks for using locally grown and sourced ingredients.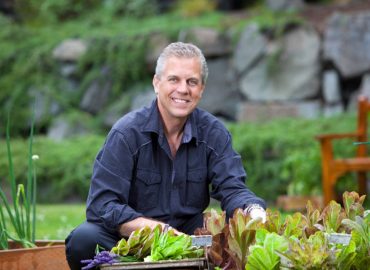 The festivities continue on Friday, July 22, with the annual Wine Makers Dinners, hosted at several restaurants in downtown area. The dinners feature local chefs and guest wineries putting together spectacular pairings for the lucky guests.
This year's Wine Makers Dinners are scheduled at Netshed No.9, Anthony's, JW and Morso. These sell out fast, so get your reservation in quickly.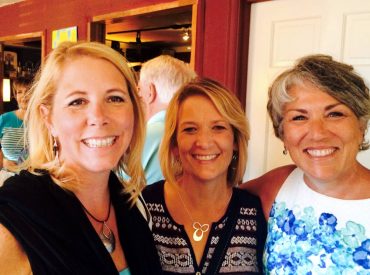 But that's not all. The granddaddy event happens on Saturday, July 23, when the Grand Tasting takes place all day at the Harbor History Museum. Ticket-holders are treated to a full day of wine tasting, food nibbles, classes, chef demonstrations and the main event — the Chef Cook-Off.
The cook-off is always an entertaining event, in the style of "Top Chef." It pits two well-known chefs and one local ingredient. Guests are entertained and educated all at once, while judges look on to determine the winner. There is no shortage of pranks and personality during the show — one not to be missed.
Roy Breiman will be joining this year as the celebrity chef.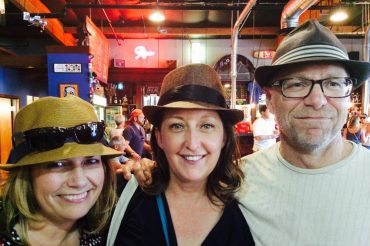 "His impressive training and background will be sure to make him a fan favorite. His vast expertise will be on stage for all to enjoy," said Gig Harbor Downtown Waterfront Alliance Executive Director Mary DesMarais.
Breiman is a multiaward-winning West Coast chef whose resume includes helping develop such local favorites as The Salish Lodge and Spa and Copperleaf restaurant at Cedarbrook Lodge. His passion for promoting sustainable food has developed through the years and stints at restaurants in New York, San Francisco, France, Napa Valley, Martha's Vineyard and Seattle. He has recently published "Wine Country Chefs Table," a regional cookbook and travelogue focusing on California wine country.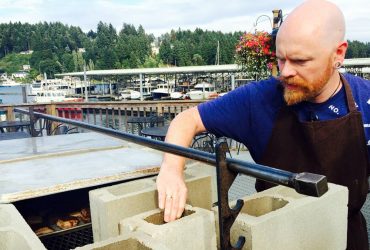 Another not-to-be-missed part of the day is the Grand Tasting Wine Store, located inside the Harbor History Museum. After strolling the festival and tasting wine all day, take your "Cork Express" list of your favorite wines to the wine store. There, you can have your order filled and ready for you to pick up at the end of the day.
All the wineries bring plenty of merchandise so you can stock up and go home with your favorites. And "Cork Express" is an ingenious way to make your purchase simple.
For a small additional fee, the Grand Tasting event offers multiple classes throughout the day, both on site and off. Sample classes include: beer and food pairing, summer grilling, smoked meats, champagne, "For the Love of Spice," "Keep It Simple Cocktails," "Know Your Whiskies" — and much more. Sign up for classes when you purchase your Grand Tasting entrance ticket online.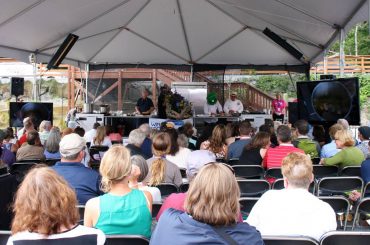 The Gig Harbor Wine and Food Festival is produced by the Gig Harbor Downtown Waterfront Alliance and Gig Harbor Rotary in an effort to raise funds that go right back into this great community. More than 100 volunteers help the event run smoothly, and additional dedicated volunteers are focused year-round on the planning of the extravaganza.
Tickets are $30 for the Sip & Stroll and $70 for the Grand Tasting. These events sell out; visit www.harborwineandfoodfest.com to be sure you can be a part of this perfect summer celebration.
Wine. Food. Sunshine. Gig Harbor. Just add you and a friend (or two), and it's a perfect recipe for summer in the West Sound.