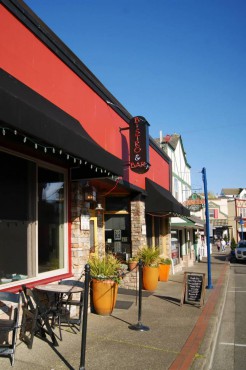 Drive too fast through downtown Poulsbo, and you'll likely miss the double restaurant in a solid-cement building on the edge of Front Street. But once you're there, depending on which of two sides you choose, you'll either discover an upbeat setting (at Paella Bar, on the left side of the building) or a romantic-mood atmosphere (at Burrata Bistro, on the right).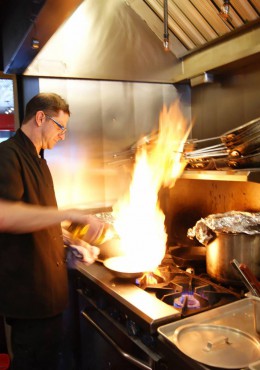 It's no accident that the two restaurants are located next to each other. While distinct in their atmosphere and food, the two are the brainchild of Kim Tomlinson, owner of the two establishments with her husband, Alfonso Valdez.
Burrata's rustic Italian cuisine and Paella's Spanish fare have one thing in common, besides ownership: Many of the ingredients — down to the chorizo, the pastas and the bread — are made in-house. Even the ice cream and the brioche for the desserts.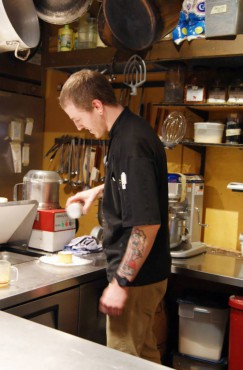 "I want it fresh; it's really important to me," Tomlinson says. "I can't do anything different, even though this is very labor involved."
Tomlinson worked in the restaurant industry for more than 30 years, doing everything from waiting tables to making desserts. Self-taught to bake and cook since she was a young child, she likes to experiment with ingredients to come up with new menu items.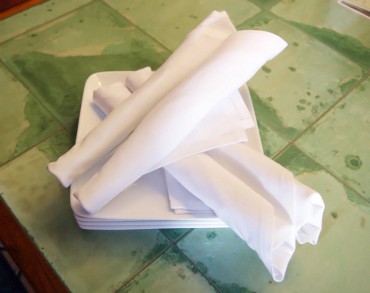 "Cooking relaxes me," says Tomlinson, who serves as the restaurants' chef, but simply calls herself a cook. "I cook a lot when I'm stressed."
Valdez began working in restaurants after moving to the United States from Mexico. He runs the front of the house, the shopping and other things.
"Food is Kim's passion," he says.
Burrata Bistro
Tomlinson got tired of commuting to Seattle for more than 30 years, so about six years ago, the couple opened their first restaurant.
A third-generation entrepreneur — her grandparents and parents ran a laundry business — she's had her own catering company for about 15 years. A restaurant seemed like a natural fit.
The name of the Italian bistro comes from burrata cheese, a creamy and buttery cheese that's a specialty in Italy's Apulia region. The restaurant gets its burrata cheese from California and features it in several dishes.
Tomlinson's signature items on the menu include the Burrata Winter Caprese, Mascarpone Rosemary Chicken and Osso Bucco Pork (which has been braised for four hours).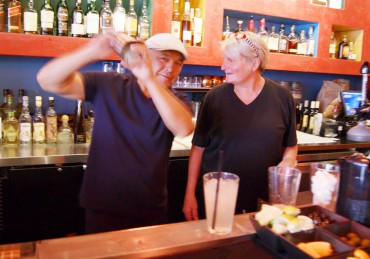 "I read a lot — I have thousands of cookbooks," she says. "I work it and see what I come up with."
Paella Bar
When the space next door to Burrata became available a year later, Tomlinson and Valdez saw an opportunity to expand. But Tomlinson didn't just want to make Burrata Bistro larger. Instead, she came up with the idea of a Spanish theme.
"In Valencia, Spain, paella is a traditional food," says Valdez, whose mother is Spanish. "In the old days, workers got paid in rice."
Besides paella, the restaurant serves tapas, small plates like roasted mushrooms with goat cheese, garlic prawns, lamb meatballs and the very popular bacon-wrapped dates stuffed with goat cheese.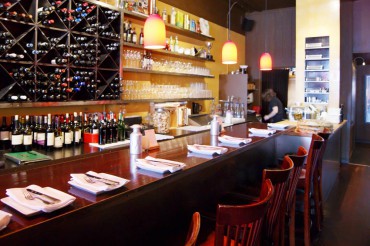 "Tapas is a new rage now, but we did it before that happened," Tomlinson says.
When the couple opened Burrata Bistro, Tomlinson felt at home but she missed one thing — a big kitchen with a walk-in cooler. She got her dream in the space next door.
Although staff can easily move between the two restaurants and the full bar serves both sides, Tomlinson and Valdez say they treat Burrata and Paella as one business but two separate kitchens. Still, it's not unusual for customers to come dine on one side and then move to the other. (Burrata is only open for dinner while Paella's hours begin at 1 p.m.)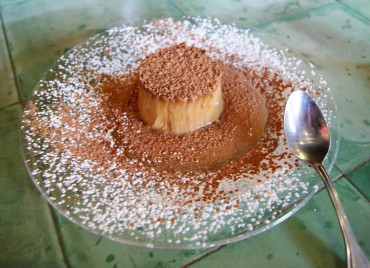 The diners come from all around Kitsap Peninsula and from beyond the Tacoma Narrows and Hood Canal bridges. Many swear Burrata is the best Italian restaurant on the peninsula. The two spots are so popular, on busy Friday nights there may be a wait to get in.
"They come for the good food and the atmosphere. I have great staff and demand good service," Tomlinson says, adding, "It's fun to see people having a good time."