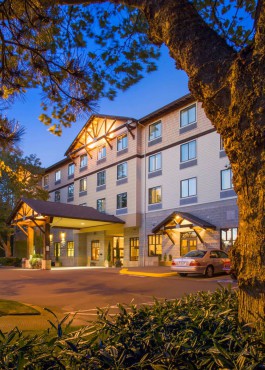 During the last few years, Gig Harbor has grown from a relatively quiet little town to a shopping and dining destination — it's almost hard to recognize the former sleepy fishing village, even from a decade ago.
As the dining scene has exploded with choices — and some restaurants have come and gone — several dining establishments have remained a mainstay.
One of them is the Inn at Gig Harbor, a restaurant that's part of the full-service hotel with the same name. Located somewhat off the beaten path of the more lively parts of town, the Inn has been a favorite place for locals — who've named it the best breakfast in town for several years.
The quiet atmosphere is part of the attraction, says Mona Sarrensen, who oversees guest relationships.
"We have a real heart for travelers. Traveling is a stressful thing to do and we try to provide a place that's peaceful and feels like home," she says, adding that the hotel and restaurant service is intertwined so the hotel hospitality extends to the dining side.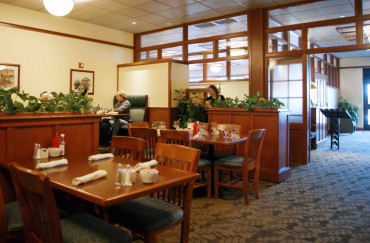 The traditional American comfort food served at the restaurant has a heavy Northwest slant. "It's what people expect when they come here, so we try to not let them down," Sarrensen says.
Wild-caught sockeye salmon — executive chef Oliver Coldeen's favorite — and an award-winning, popular clam chowder (served only on Fridays) are among the stars on the menu. Almost everything is made in-house from scratch, down to the salad dressings.
Some of the ingredients are locally sourced, including greens and sausage from the nearby Harbor Greens and salmon from a local fisherman who fishes in Alaska.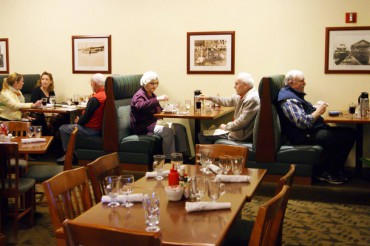 "I like to buy ingredients rather than products," Coldeen says.
The staff even grows herbs like rosemary, basil and chives in an organic garden by the back patio.
"The organic garden adds a personal touch, and it adds an aesthetically pleasing place in the summer for guests," says general manager Jeff Ross.
And, of course, the wine and spirits menu wouldn't complete without such beloved Gig Harbor brands as 7 Seas Brewing and Heritage Distilling Co. (incidentally, Heritage is located next door to the Inn, in the space that 7 Seas once occupied).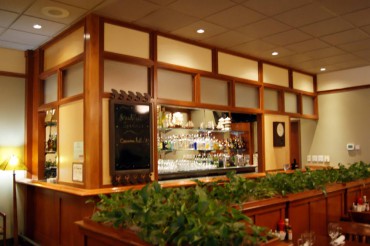 The breakfast and lunch menu was revamped this year as the restaurant discontinued dinner service.
"We do a great breakfast and lunch, and we're focusing on what we do best," says Kati Wright, catering sales manager.
A fresh sheet menu changes four times a year to keep up with the seasons. Coldeen says he finds new menu inspiration while surfing the web and looking at photos from other restaurants.
"I look at something and say, that looks good, and then I put my own spin on it," he says.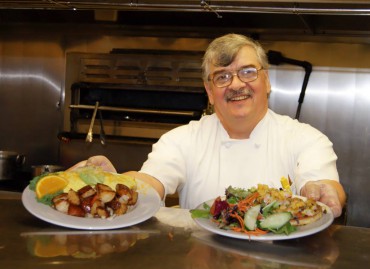 Coldeen has been with the Inn since 1998, after closing his own restaurant, Oliver's Smokehouse Grill, in Key Center. Besides sockeye salmon, he's still partial to Southern and New Orleans style cooking, so some of his barbecue creations make it to the menu on occasion. The recent fresh sheet, for example, featured a Smokehouse pulled pork sandwich (with Coldeen's own barbecue sauce recipe).
"His pulled pork sandwiches are pretty epic," Sarrensen says.
A longtime Key Peninsula resident, Coldeen is well known locally for the salmon-bake he used to make every summer for the Longbranch Community church's annual fundraiser. Last year, the church replaced the salmon bake with a bluegrass festival that featured barbecue — which ought to suit him just fine.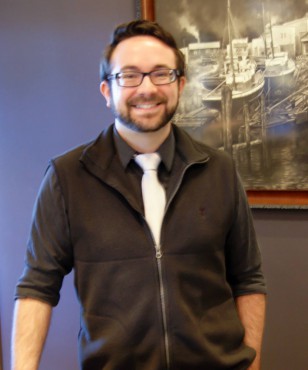 Besides the fundraisers, Coldeen can be spotted regularly in the kitchen of Key Peninsula Community Services, where he coordinates a free monthly dinner sponsored by area churches.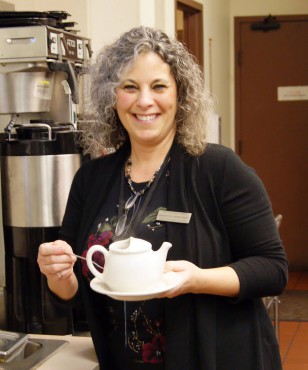 In the Inn kitchen, Coldeen also gets to show off his versatility through the catering menu, which offers everything from Mexican and Italian cuisines to Hawaiian luau. The Inn at Gig Harbor is a popular venue for events that range from conferences and retreats to fundraisers.
Sarrensen is serious when she says the staff is very flexible and accommodating. It's not unusual for event props to include things like a Jeep, animals, and even an authentic African school built for a fundraiser inside the ballroom.
The Inn at Gig Harbor is a place where linen napkins are still very much in fashion and generous portions haven't gone out of style. Add to that the casual atmosphere and the friendly staff — some of whom have loyal followers — and it's easy to see why the restaurant doesn't have to be located in a busy shopping area to be popular.
"This is a place where you can come for quiet," Coldeen says. "And you get a good, fresh-cooked meal."