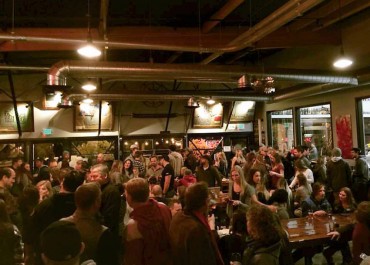 On Tuesday, March 29, 7 Seas Brewing will donate proceeds from the sale of its brew, 253 Pilsner, to two locally selected nonprofits. The recipients are Alchemy Skateboarding and Peninsula Hands on Art.
The Tap Room at 7 Seas Brewing, located at 3006 Judson Street in Gig Harbor, will host a donation bash on March 29 from 5 to 7 p.m. to showcase the recipients and to present each organization with a $5,000 donation check.
The 253 Pilsner Donation bash is open to the public. This is an opportunity for local residents to share a beer or two and learn more about these valuable local programs. Representatives from Alchemy Skateboarding, located in Tacoma, will display information about their indoor community skate park and Peninsula Hands on Art will display art from recent projects.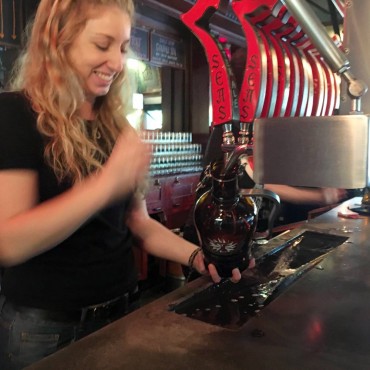 Founded in 2003 by concerned parents and local artists, Peninsula Hands on Art serves approximately 2,700 students in grades K-5 across six schools on the Gig Harbor and Key peninsulas.
Each year, four art projects are provided to students, with the goal of giving them the pleasures and rewards of the creative process as well as a greater understanding of visual arts in culture and history. The centrally designed projects are presented in the classroom by trained art docents.
"We created 253 Pilsner with 253Heart because we wanted to give a shout-out to our home, the 253. We also wanted to give back to the community that has supported us and to organizations dedicated to enriching our community by enriching the lives of the children growing up here," said Mike Runion, a Gig Harbor native who is president and co-owner of 7 Seas Brewing.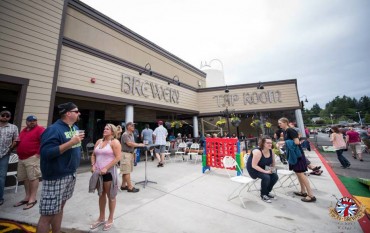 Runion and Travis Guterson founded 7 Seas in 2009 and have grown the brewery to offer seven your-round brews, three seasonal brews and an extensive Tap Room Reserve Series. As the first brewery in Washington to can craft beer, 7 Seas blazed a path of environmentally friendly packaging that has since been adopted by many others.
The philanthropic project is a partnership with 253Heart, an artistic representation of the spirit of the people and communities living in the 253 area code. Steve Nacarrato, the guardian of the 253Heart design, commissions artists to design products that showcase the creative energy and spirit of the South Sound. A portion of all 253Heart designed products benefit local charities.