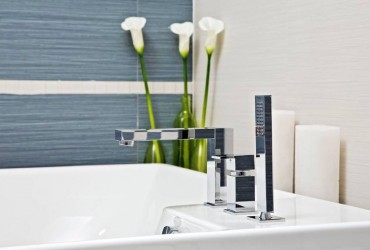 Love your bathroom bling? WestSound Magazine is inviting readers to enter their decorative bathroom hardware installation into a contest.
We all know that decorative hardware is an easy way to add some pizzazz to a space — and the best part, it requires minimal effort. And the manufacturers are happy to indulge. From grab bars and glass shelves, to robe hooks and towel racks, the possibilities for the bathroom are unlimited.
To give all our talented DIY decorators a chance to brag, we're inviting our readers to submit photos of their bathroom decorative hardware installation through April 29. Whether your design is traditional, contemporary or eclectic, we'd love to see it!
A panel of judges will select the three best projects, which will be published in the July/Aug issue of WSHG.
Then, it's up to the rest of you, our readers, to choose your favorite — and the designer of the project with the most votes will receive a $50 gift certificate donated by Ferguson Enterprises.
The rules are simple:
Email your photos, and include your name and contact information, along with a description of the bathroom. Make sure to identify the hardware pieces by manufacturer and finish.
Submit the entire "ensemble" so we can see how you used the hardware to enhance the room's functionality, storage and aesthetics.
Email your entry by April 29 to

dee [at] wetapple [dot] com

. Please, no submissions from professionals — this is a chance for our DIY designers to shine. Entries limited to West Sound residents.
A panel of judges will select the top three entries, and the winners will be notified prior to publication. Stay tuned for the July/Aug issue to see what inspired our judges, and to find out how you can vote on your favorite.