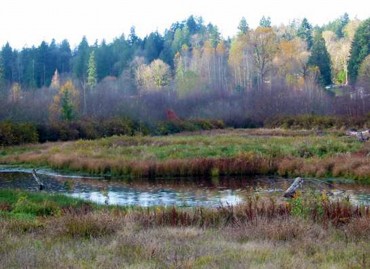 The Great Peninsula Conservancy is updating its goals, objectives and strategies for conserving lands and waters on the Kitsap, Key and Gig Harbor peninsulas. The draft Great Peninsula Conservancy Conservation Plan for 2016-2021 is an update and revision to the previous plan. Its purpose is to enact a robust strategy for Great Peninsula Conservancy conservation programs to preserve the highest priority landscapes.
The organization invites public input on the draft through Feb. 27. This is an opportunity for every person to share their experiences, knowledge, ideas, and opinions concerning the future of conservation efforts on the Great Peninsula.
The final conservation plan will provide Great Peninsula Conservancy staff, board of directors and committees with a tool to identify, evaluate and prioritize conservation efforts with the greatest potential to engage a range of partners, generate community support and dovetail with current stewardship efforts.
The plan identifies four major conservation initiatives: shorelines, streams, forests and community greenspaces. These conservation initiatives are intended to provide a framework for preservation of the most valued and threatened landscapes that best reflect the interests and needs of people who live, work, and play on the Great Peninsula.
Public feedback will be incorporated into the final plan. The draft plan is available on the Great Peninsula Conservancy website at www.greatpeninsula.org. In addition, you may complete a survey on key pieces of the draft conservation strategy.
If you would like to send more detailed comments, contact Sherry Graham, conservation director, via email at sherry [at] greatpeninsula [dot] org.