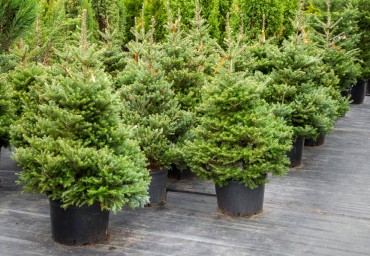 These days, it seems like the holiday spirit travels in a plane from far away and comes wrapped in an enormous amount of unnecessary plastic. In the middle of finding the perfect gift and trying to hunt down deals, it can be hard to keep our environmental impact in mind.
Here are five tips to help make your holiday season more sustainable and hopefully a little more peaceful. Often what is good for the Earth is also good for you.
1. Challenge yourself to not purchase any new wrapping paper.
Instead, use the old, leftover wrappings that you have lying around the house somewhere, or get creative! Paper grocery bags, butcher paper and newspaper make great alternatives, and you can spruce up plain brown paper with markers or stamps.
Because wrapping paper is usually dyed and processed with additives, it isn't recyclable. This year, avoid throwing mounds of glittery paper away by opting for eco-friendly alternatives.
2. When doing your holiday shopping, look for locally made gifts.
Shopping at small businesses helps boost the local economy and it also lowers your carbon footprint. Rather than shopping online and having planes, trains and automobiles exert energy to deliver a package to your doorstep, shopping something in your hometown drastically reduces transportation costs.
Check out holiday craft fairs, farmer's markets, local businesses and your favorite nonprofit to see what goodies they have for sale!
3. Choose a live tree rather than a plastic one.
Yes, plastic trees can be reused from year to year, which falls under the "reduce, reuse, recycle" mantra. However, artificial trees contain harmful petroleum plastics and they demand a lot of energy to produce.
Live trees contribute to improved air quality, a boosted local economy (support tree farms!) and less carbon dioxide in the atmosphere. And they are a renewable resource.
When live trees are discarded, they are decomposed into fertile mulch, whereas artificial trees are discarded to landfills, where they take ages to break down.
If you're really feeling ambitious, opt for a live, potted tree. This investment will last you multiple years, requires very little care and reduces your impact even more.
4. For holiday cooking, purchase local food, as well as fruits and vegetables that are in season.
Again, seek out farmers markets or grocery stores that carry local brands, and opt for local coffee or wine when buying gifts for friends.
Also, consider joining a Community Supported Agriculture (CSA) box. In CSA programs, your money goes directly to the farmer and you always get fresh, local, in-season produce.
5. As you celebrate the season with your family and friends, find ways to get outdoors.
Whether it is walking down to the local stream to see spawning salmon, going on an 8-mile hike through the snow or making peanut butter and pinecone bird feeders to place on your porch, spending time with loved ones outside helps connect you to your surroundings. And to be prompted to protect a landscape, we must first connect to it — physically, mentally and spiritually.