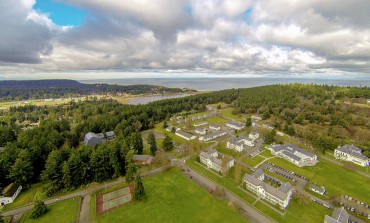 Fort Worden State Park has been a longtime destination for both recreation and events. Among the many favorite parts of the park are the historic officers' row homes, a wonderful place for overnight stays. Even Richard Gere got to enjoy the park when he made the popular movie "Officer and a Gentleman" on the campus of Fort Worden.
The fort was built to provide defense of Puget Sound and did that from the late 1800s to the end of World War II. The facility, which operates as a state park, is a National Historic Landmark and has performance halls, meeting rooms, classrooms, a dinning hall, guesthouses and dormitories. The beautiful Commanding Officer's House, built in 1904, overlooks Admiralty Bay and was home to more than 30 military families.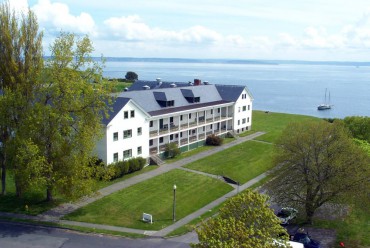 Fort Worden's 432 acres and more than 75 whitewashed buildings were built in the early 1900s and the property was acquired by Washington State Parks, the Office of Superintendent of Public Instruction and the Washington State Arts Commission in 1977 from the federal government.
A few years ago, the word began to circulate that Fort Worden State Park was in financial trouble. Washington State Parks had been hit hard by the recession and was in serious financial difficulty. The agency was cutting back on park programs and was even faced with closing parks. The Fort Worden property had suffered loss of users and income for a number of years and there was fear the park might be closed.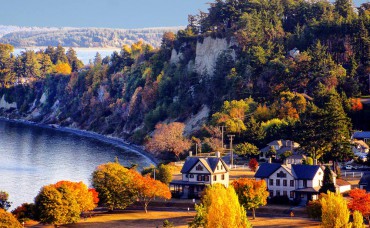 In an effort to preserve Fort Worden and its unique history, the city of Port Townsend, Washington State Parks and the renowned arts and education foundation Centrum embarked on a bold collaboration in 2004, led by former city planning director Dave Robison. The Fort Worden Public Development Authority (PDA) was established in 2012 with the goal of weaning the 432-acre state park off tax support and becoming self-sustaining through a public/private partnership.
This is a collaboration of the Washington State Parks and Recreation Commission, local government and Centrum. These organizations have created a long-term plan for the future of Fort Worden, which will be lead by the newly formed PDA and its nine-member board under the leadership of Robison, who became the new executive director.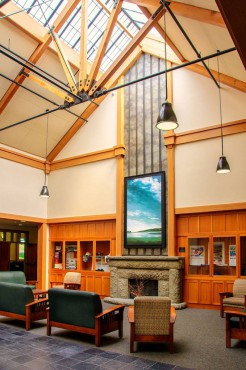 In May 2014, the PDA entered into a 50-year master lease with the State Parks for the 90-acre "campus" area located at the historic center of Fort Worden State Park. The PDA now manages and operates all the hospitality and property management services within the campus area. More than $1 million had to be raised for a long-range plan and funds had to be raised to start the PDA as well.
Change had to happen to save this historic property. It took willingness for the various interested parties to come together and end up with an organization that is charged with implementing the new long-term plan, which is to preserve the fort's unique historical and recreational resources while at the same time developing a lifelong learning center.
Today at Fort Worden, 13 nonprofit organizations, including two colleges, are devoted to improving lives through artistic, cultural, wellness, culinary, educational, recreational and trades-oriented programs.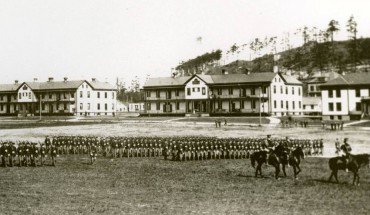 Fort Worden will always remain a park, open to campers, hikers, kayakers and beach walkers. The renovated campus will be infused with new privately and publicly funded programs devoted to inspirational and transformative learning for people of all ages.
The mission of this column is to feature public projects that help to improve our community; it also attempts to point out how they are always led by people who have a passion to make a difference in their community. The process of how Fort Worden became a PDA is one such story.