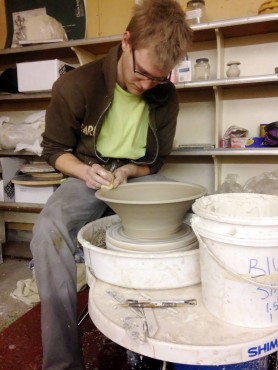 The Greater Gig Harbor Open Studio Tour celebrates its 23rd season by consolidating studios so that visitors can see more artists' work with fewer stops and less driving. Twenty-six artists, including five who are new to the tour, will participate at 15 locations.
The tour is open Friday-Sunday, Sept. 18-20 from 10 a.m. to 5 p.m. Artists will display their work, demonstrate and discuss their creative processes, and offer their art for sale. The artists are from Gig Harbor, South Kitsap, Fox Island and Key Peninsula areas.
"This year's Open Studio Tour has been reformatted to have more artists at each studio to reduce the footprint for the community and allow more visits and see more demonstrations and fabulous art work. We are very excited about this year's tour," says organization chair Brad Stave.
The Open Studio Tour is a nonprofit organization, operating as a sponsored project of the Greater Gig Harbor Foundation, a 501(c)(3) charitable nonprofit organization.
There is no admission charge for the self-guided tour. Visit www.GigHarborOpenStudioTour.org for a downloadable, printable map of the area and the location of each studio, as well as images of each artist's work and more information about the artists.