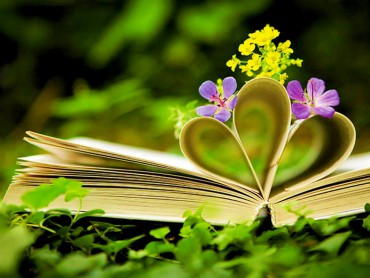 Everywhere we go these days, we see people looking at their phones, their tablets, their laptops, their e-readers. Electronically generated information and entertainment are part of our daily lives. We love the convenience of it and the portability.
And yet, in the West Sound, there is a sincere, continued appreciation for a good, old-fashioned book. A real book — with a lovely cover, paper pages that smell, and that familiar feeling and weight of it in your hands. The tactile satisfaction book lovers desire is strong throughout the Kitsap Peninsula and lucky for us, a wealth of bookstores can be found in every town and neighborhood.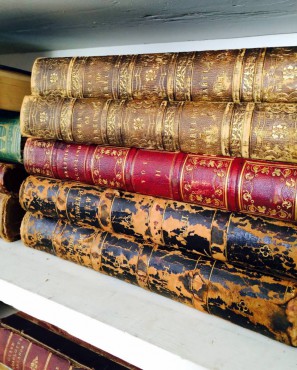 When many corporate bookstores faltered a few years ago, countless people thought it was the end of books forever. But diehard book fans knew better. E-readers have their place and are here to stay, but books aren't going away — and book lovers are successfully operating a wonderful selection of new, used and vintage bookstores through the the region.
Mostly Books in Gig Harbor has been open for 45 years in a shop that is less than 700 square feet.
"We see a lot of people who still just love to hold a book in their hands," says owner Jo Graffe. "Local business is so important to us."
Geri Schempp agrees. Her used bookshop in Port Orchard is in its 17th year and offers more than 80,000 used book titles.
"We have a very loyal customer base, but we get new customers every day too," Schempp says.
Keeping a bookstore viable in this day and age takes some ingenuity. Suzanne Droppert has owned Liberty Bay Books in downtown Poulsbo for 19 years. She has also added a cozy coffee and espresso shop at the back of her store.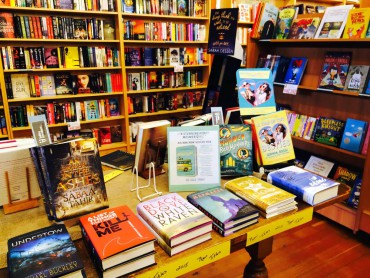 "We are a community gathering place and we want our customers to feel that. We host book clubs, offer free Wi-Fi, have story time twice a week," she says. "We are trying to meet the needs of our community."
Similarly, staff at Eagle Harbor Books on Bainbridge Island clearly know how important their local residents are to the store.
"People on Bainbridge Island are huge readers," says René Kirkpatrick, one of Eagle Harbor's three owners. "We build personal relationships with a lot of our customers and know what they like. We have a frequent buyer program, book club discounts, a delivery service, and offer a cyber-Monday discount for online sales."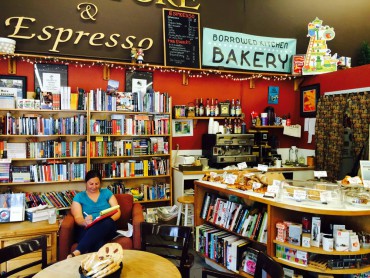 Specialty bookstores also have found a niche and the West Sound has several. Used, Christian, Jewish, travel and children's bookstores are all part of the variety, and their selections are vast.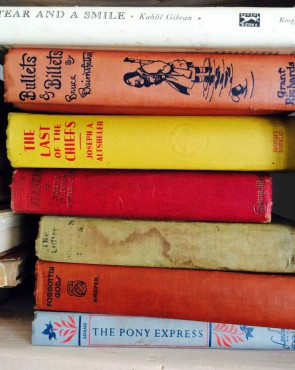 "We have the largest selection of mystery and sci-fi in North Kitsap," says Rik Scott of the Bookery, a used bookstore in Kingston. "And Jeff (co-owner Jeff Wiley) is a walking inventory of our nearly 20,000 volumes."
Books for children are another niche market. Although most bookstores in the West Sound offer a children's section and many have story time and special events, the only children's bookstore is located in Poulsbo.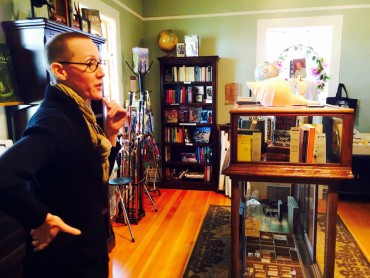 Button Bright Books is a lovely little place, all about the kids. Kim Doyle's background as a children's librarian, combined with her work with The Book Stop used bookstore just down the block, was the catalyst to open Button Bright Books. The store offers new and vintage as well as parenting and teaching books, and hosts occasional local author events. Children's parties with story time can be booked 48 hours in advance.
An even more unusual niche store is No. 7 Books in Port Gamble, where you can find collector's editions, autographed copies, unusual manuscripts and estate collections.
"I was raised in Eastern Europe with a very book-oriented upbringing," says owner Danya Simkus. "My evolution of bookshops has come down to this. For collectors, the details are very important."
Clearly, the West Sound abounds with books — and if you love the feel of a book in your hand, you can find a cherished copy for yourself, a gift or a collection.