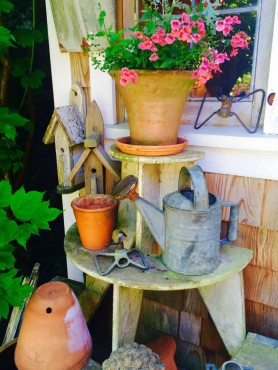 Gardens in the greater Puget Sound region literally come alive in June, and gardeners do as well. June brings a plethora of blooms, perfuming the air and dazzling all the senses as summer takes flight in the beautiful Pacific Northwest.
The West Sound is a gardening paradise and the Gig Harbor Garden Tour is a testament to that.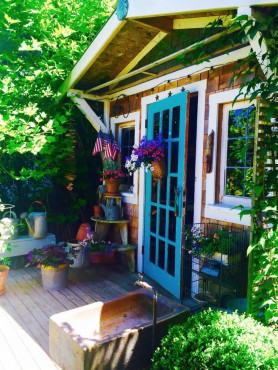 Now in its 18th year, the annual, late-June event provides novice and experienced gardeners alike a private peek into the backyards of some of the most beautiful gardens to be had.
On this year's tour, scheduled for June 27 and 28, six generous garden owners have opened their gardens to the public.
Three of the spectacular gardens are in Gig Harbor and three are on Fox Island. Each garden is unique and distinctive and loaded with ideas for your own home garden.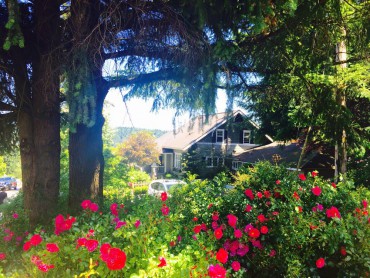 Included on this year's tour are:
A small in city garden bursting with charm, garden art and hidden alcoves
A mature garden surrounding a historic home where the owners have created multiple venues to sit and enjoy everything from woodlands to vegetable gardens and harbor views
A spectacular perennial garden at its peak in June and July that is the focal point of a large property that includes a creek, a wooded area and much more
A sprawling and stunning waterfront home with gorgeous containers, pool and fire pit, herb garden and fruit trees
A country garden on 5 acres bursting with vegetables, flowerbeds, specimen trees and an orchid collection
A Gentleman's Farm garden with horse stables, chicken house and vegetable garden as well as a tumble of old fashioned flowers mixed with flowering shrubs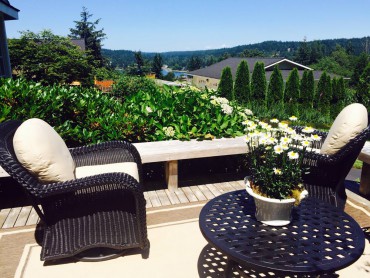 In addition, throughout the garden tour you will enjoy in-garden demonstrations, professional artists and plant vendors.
All of these gardens can be viewed on one or both of the two Gig Harbor Garden Tour days.
And there is more! Included in your garden tour ticket is the June 25 evening lecture with renowned gardener Dan Hinkley. Hinkley's presentation, "My Life in Plants: The First 60 Years," will be hosted at the Wesley Inn in Gig Harbor.
Also included in your ticket is the June 28 lecture by well-known local gardener and author Sue Goetz. Goetz will present "The Herb Lover's Garden" at Ace Hardware on Point Fosdick, Gig Harbor.
Your Gig Harbor Garden Tour ticket is all you need for this wonderful weekend of events. Get yours quick and visit beautiful Gig Harbor, a gardener's paradise.
Tickets are $25 each and are available online at www.gigharborgardentour.org or at locations in Gig Harbor including Ace Hardware, The Garden Room, Wilco, WildBirds Unlimited, Rosedale Gardens and Sunnycrest Nursery in Lakebay.