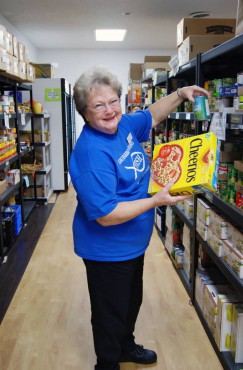 Jan Coen has been involved with Gig Harbor's FISH Community Services since its inception in 1976. When she and her husband moved to Gig Harbor in 1975, she was surprised not to find a coalition of churches working together to provide services to the community. Coen had been involved with that type of a group in San Diego, where her husband was stationed with the military.
Coen started searching for people with similar concerns who were interested in establishing an organization on the Gig Harbor Peninsula
"With the help of a facilitator from Associated Ministries, we held a meeting with representatives from local churches, police, fire, ambulance and other agencies and brainstormed to discover where these groups saw needs that were unmet," she recalls.
The immediate need was transportation, and the group selected the FISH concept to provide a simple way for volunteers to fill that need. They purchased a telephone diverter and began organizing volunteers to staff the phone on a rotation basis from their own homes
Gig Harbor Peninsula FISH officially began operation in June 1976 and has expanded its services through the years. A food bank was added in 1980.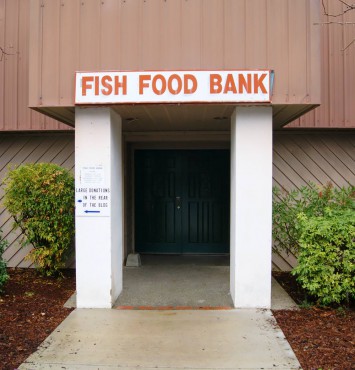 The nonprofit currently has 286 volunteers, who do everything from working in the food bank or as telephone monitors to providing urgent transportation, organizing food drives and offering emergency repairs.
"It has been amazing to see how willing people are to donate and to volunteer if they understand there is a genuine need for help," says Coen, who has previously served as board president for many years. "Knowing that our community has a place for people who are struggling, who need someone to listen and care is important to Gig Harbor residents and they show this by their support."
FISH has doubled the size of its facility in 2014, thanks to community support. This provided clients the opportunity to select their own food instead of receiving prebagged items.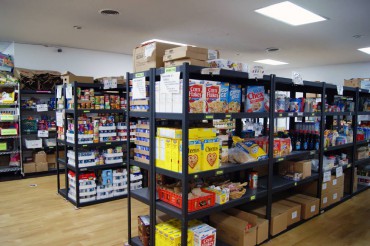 The organization provided $101,240 in financial aid last year for rent, utilities, medical bills and other emergencies. It also provided food for 3,643 families (9,406 individuals including children, elderly and disabled). The families served either have an income below the poverty level or face unexpected financial emergencies.
Best Part of the Job
People! The donors, the volunteers, those who come in for help. Each person is individual with unique abilities, histories, personalities.
Biggest Challenge
Keeping enough food on the shelves to meet the requests.
Why Do This Work
Each human being is put on Earth for a reason. Because of my faith as a Christian, I want to have made a difference in my time here. The best way to do that is to touch the lives of others, whether it is with joy, shared sorrow, companionship or support.
Best Compliment on the Job
While it is not a direct compliment, watching clients tell other volunteers how GHPFISH has helped them and their family and how much they appreciate the assistance makes everything worthwhile.
Things I Can't Do Without
My husband and family.
Best Way to Relax
I love to read, mostly about people and their lives and about history. We learn from the successes and failures of others.
Hobbies Outside of Work
Being with family, gardening, sewing.