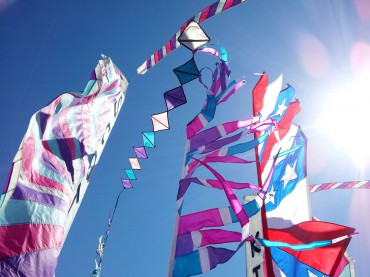 Kites over Kingston is a colorful, lighthearted celebration of spring where participants can either bring and fly their own kites or simply watch the sky fill with spiraling color.
Come to the Mike Wallace Park on Saturday, March 28, from 11 a.m. to 2 p.m. to participate in this colorful, family- and dog-friendly event, sponsored by Windermere Real Estate's Kingston office.
In addition to kite flying, festivities will include crafts, face painting and music with a local DJ. Hot drinks and free popcorn will be offered. Tacos and hot dogs from Mi Sueno Taqueria's will tantalize appetites.
Washington Kite Flyers Association plans to be there with kite-making kits for those who arrive without one. They'll even put on a free show featuring their own kites.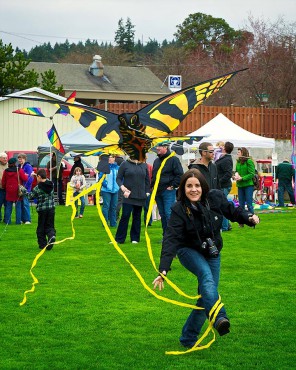 Last year's event started with pouring rain, but clouds soon divided, sunrays filtered through and the kites flew in air shimmering as it only does right after a rain shower.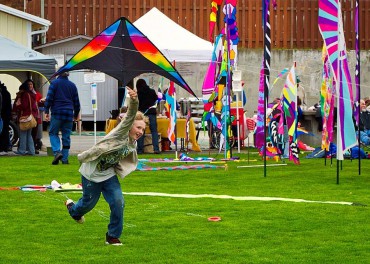 The rain came back and alternated with the sun all day, but the DJ kept Bon Jovi soaring along with the kites. The cloudy times only emphasized the extraordinary moments when the sun sparkled on the water in Appletree Cove and Mt. Rainier made an appearance in the distance.
I could have been in Seattle, Edmonds or Silverdale and it would still have been raining, but at Kites over Kingston, there was music, laughter and sky-high spirits. It is time to welcome spring to Western Washington. Join in this fun event.