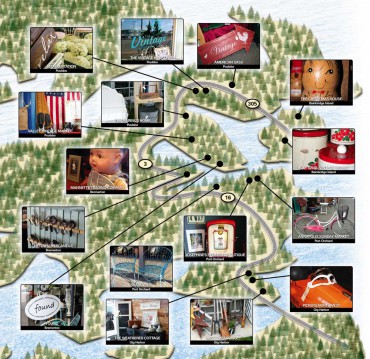 Vintage style is hot, and vintage shops are abundant in West Sound. Finding that perfect mix of eclectic and elegant, shabby and chic, or upcycled and uptown is easy with the collection of vendors and vintage experts right in your own neighborhood.
Vintage is not antiques. Antiques are normally items that are over 100 years old. Vintage is from a generation you lived through. It's often something that calls to you because it evokes a memory from your childhood — something you are young enough to recollect, and yet old enough to appreciate.
Vintage decorating, both in your home and your garden, is a great way to repurpose the things you have nostalgia for from the past. Vintage styling as a decorating scheme is inexpensive, and vintage pieces can be worked in with items you already own and love.
West Sound, from Gig Harbor to Bainbridge Island, has a wonderful collection of vintage dealers and decorators, as well as shows, events and experts ready to help you find your own vintage style.
Get your vintage on with this self-guided tour — because everything old is cool again.
GIG HARBOR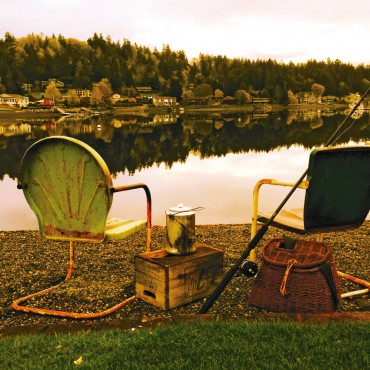 The Weathered Cottage
3306 Harborview Drive • 253-530-0818
Located in a historic marine shop building in the heart of Gig Harbor, The Weathered Cottage is a colorful mix of unique, high-end, quality pieces including refinished antiques, custom-painted vintage classics and décor items.
"Our customers are young enough to remember a time — and old enough to appreciate it." ~ Stacy Hanna, The Weathered Cottage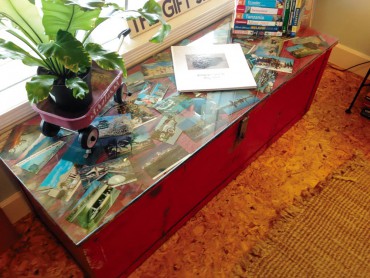 Misty Meadows
6319 Soundview Drive • 253-851-3800 • mistymeadowantiques.com
Misty Meadows is a fun place to wander through the rooms and grounds of a historic Gig Harbor home, which once served travelers as a gas station and store. Each room is unique and themed and you can easily get lost in this wonderful place.
"Vintage is what we are." ~ Donna Zontok, Misty Meadows
Pickers Northwest
3226 Harborview Drive • 253-778-9616
The items at Pickers Northwest change every day. It's like a revolving museum. The tiny space is filled floor to ceiling (literally); with a wide collection of vintage items, from toys to nautical and clocks to Pyrex, you're bound to find something you like.
"I've been collecting all my life; anything vintage has been a passion of mine." ~ Ken Millsap, Pickers Northwest
PORT ORCHARD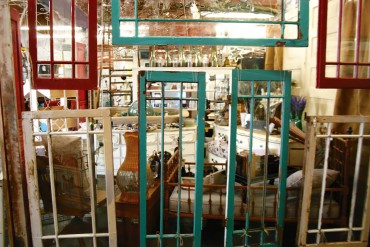 Josephine's Redeemed Boutique
1961 Bay Street • 360-621-8841
Find Josephine's in the historic waterfront Annapolis neighborhood of Port Orchard and you'll find a funky and fun store — and a great classroom too. Classes include furniture painting, string art, burlap art and more.
"My Grandmother Josephine taught me to love vintage style. I never throw anything away. I'm always thinking how to repurpose." ~ Samantha Smith, Josephine's Redeemed Boutique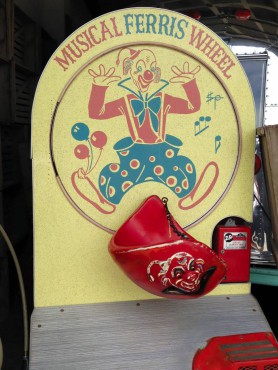 Annapolis Sunday Market
2065 Bay Street • (open every Sunday)
You can find this fun Sunday market across the street from Josephine's Redeemed Boutique. The weekly market includes about 10 vendors with a mix of cute, sassy, country and chic vintage finds.
Shabulous
585 Bethel Avenue • 360-519-3818
With a focus on custom-painted furniture and chalk-paint classes, Shabulous' new location on Bethel Avenue has lots of parking and treasures for the vintage home.
"Repurposed furniture pieces and painted pieces are our specialty. I love to show people how easy it is to do shabby chic!" ~ Karen Johnson, Shabulous
BREMERTON
Uptown Mercantile
816 Pacific Avenue • 360-801-0361
Uptown Mercantile is located on the north end of Pacific Avenue in what is becoming a great little vintage area of downtown Bremerton. The store has 10 permanent vintage vendors plus a lively and fun vintage flea market outdoors and in a covered area in the back every Sunday, year round, from 10 a.m. to 4 p.m.
"I always had thrift store finds in my home, and was always repurposing, repainting and helping other people decorate." ~ Amber Breske, Uptown Mercantile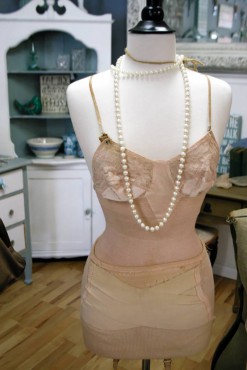 Manette Trading Company
1025 Pitt Avenue • 360-373-2440
Manette Trading Company is located in a huge, rustic former grocery store and former Harley Davidson shop in Bremerton's new "antique district." It is an Americana throwback — a time everyone remembers. The store focuses on large and small pieces, rustic and solid. No repainted or chalk-paint items — it's all about the charm of old, scratched and well-loved. Owner Stewart Wilson has an exceptional eye for items to fill the cavernous space.
found
2108 East 11th Street • 360-479-1440
Just down the street from the Manette Trading Co., don't miss "found," tucked into a tiny storefront. Step inside and you will find a big gem of a store with handmade and upcycled items, from furniture to doorknobs to cards and soap.
"I love vintage because it is well made and it tells a story — it meant something to somebody and has a life of its own." ~ Raejean Arone, found
POULSBO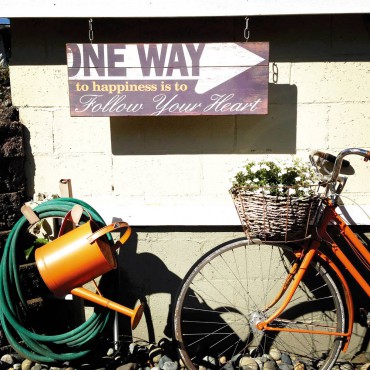 Valley Vintage Market
10140 Central Valley Road • (open one weekend a month)
The Valley Vintage Market takes place one weekend a month in the historic Central Valley Community Hall built in 1910. The market opens on a Friday afternoon and there is always a line waiting to get in. Valley Vintage has regular vendors and regular customers every month.
"Our regulars get here early; there is always a line. Everyone is like an old friend. I grew up in Central Valley and I see friends each month, along with pickers, junkers and vintage chicks." ~ Lisa Caldwell, Valley Vintage Market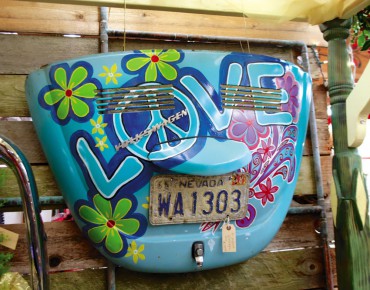 Marinus Home
19470 Viking Avenue NW • 617-410-6639 • marinushome.com
In a tiny strip mall right on Viking Way, Marinus Home has a nautical feel with a large selection of furniture, linens, shells and decorative items in fresh and breezy Pacific Northwest colors.
"I always tell people to decorate with vintage — just start with what you like, incorporate it into your style and don't get hung up on color." ~ Talitha Aban, Marinus Home
The Vintage Housewife
18800 Front Street • 360-626-1263
At The Vintage Housewife, beach meets vintage world, in a darling store right in downtown Poulsbo. A breath of fresh air is what you will feel when you walk into the store, where you will find colorful, light and restored painted items for your home.
"People are over Ikea. They want solid quality and things that remind them of a special time in their past." ~ Courtnee Stevenson, The Vintage Housewife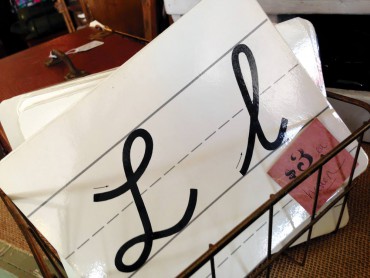 Red Plantation
18833 NE Front Street • 360-930-0119
You need to really take your time wandering through the wonderfully eclectic Red Plantation. The store opened in early 2014 and is home to vintage vendors with a talent for repurposing. Look up and under and in every nook and cranny of this large store to be sure not to miss any clever reuse of something from the past.
"I like to help people to think more creatively, like using a door for a headboard or chandeliers where it might not normally go." ~ Gabrielle Elliott, Red Plantation
American Sass
19062 Hwy 305 • americansass.com
Tucked into a tiny strip mall right on Highway 305, American Sass offers shabby chic furniture, repurposed wood signs, vintage and antique items as well as miscellaneous crafts by local artists.
"It all started with some beautiful distressed teal wood my husband was going to make a chicken coop out of. I said it was too beautiful for a chicken coop and my sign business began with that wood." ~ Lisa Jachimowicz, American Sass
BAINBRIDGE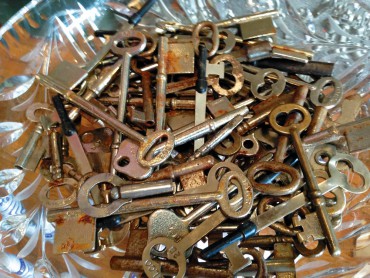 Holy Grail
The Barn at Hazel Creek • 8903 Koura Road • 206-551-1770 • (open twice a year only: May & Nov.)
Twice a year, in the spring and around Christmas, vintage vendors gather at The Barn at Hazel Creek for a weekend event focused on fabulous repurposed and handcrafted vintage items.
"I love how much everyone loves this stuff. It's wonderful to be able to do this for the community." ~ Chris Leviton, Holy Grail Vintage Market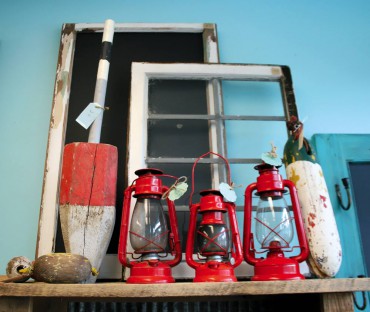 The Christmas House
15060 Washington NE • 206-842-6419 • (open one weekend in April, July and from Thanksgiving to Christmas)
What began 36 years ago as a small, holiday craft fair has become a year-round way of life for Carolee and Bob Pedersen. The Christmas House consumes their Port Madison home three times a year in late April, mid July and from the week before Thanksgiving to Christmas. The Christmas House is as much a museum as it is a store. Here you will find repurposed and handmade treasures, vintage clocks and cameras, old bottles and china, toys and linens and everything in between.
"We are now seeing the third generation of families come through, and it's the relationship with the customer that keeps us doing this year after year." ~ Carolee Pedersen, The Christmas House.