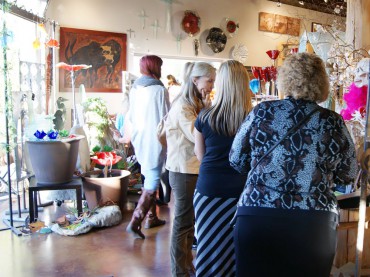 The Lisa Stirrett Glass Art Studio is sponsoring a free art walk Thursday, March 5, 5-8 p.m. to promote "Sample Silverdale," a community-wide event featuring sample tastings from Silverdale restaurants, local artwork and merchandise offerings.
The event will be hosted at the studio, located on Silverdale Way in Silverdale.
The art walk will showcase the work of local artists, crafters, local businesses and charities. It will include a kid-friendly project class, snacks, spirits and special shopping events.
"Sample Silverdale is about inviting the community to sample all this area has to offer: the food, the art and the special products," Stirrett says. "It's an exciting opportunity for the community to discover more of what Silverdale has to offer."
In addition to the artists' work, the art walk will include samples and offerings from Tucker Distillery, Taqueria El Huarche, Touch of Sole Reflexology, Kristina Marie Designs, Rhianna Howard Photography and others.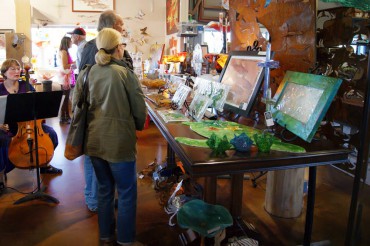 The First Thursday Art Walks are monthly events to benefit charities and local businesses. Lisa Stirrett's Glass Art Studio partners with local charitable organizations to shed light on their mission and needs.
"We have an entire year of charities lined up for 2015," Stirrett says. "We want to help worthy local organizations meet their needs and help grow a stronger community."
Part of the mission to is to create "Products with a Purpose," handcrafted art objects whose sales benefit those charitable organizations.
For more information visit the studio online at www.LisaStirrett.com or on Facebook.