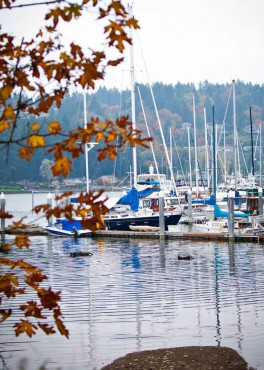 A sleepy fishing village until the 1980s, the scenic town of Gig Harbor occupies the southernmost tip of the Kitsap Peninsula and commands a majestic view of Mount Rainier. Nearly 150 years after the first settlers arrived and 68 years after incorporation, the historic waterfront downtown of Gig Harbor continues to be the heart of the community, where the past and the future are finding common ground and a positive new era has begun.
Like many historic, small towns, Gig Harbor's downtown faced a decline. Restaurants and retail competed for customers with the sleek, newer, outlying developments and box stores that arrived beginning in the 1990s. It was too much for many small operators in the authentic waterfront area, the location where the fishing village was settled.
The stunning scenery, views and calm harbor weren't enough to make cash registers ring. A few sturdy stalwart businesses held on.
As the millennium got underway, a rebirth began. It didn't happen overnight. It came about slowly; a shift in attitude and effort. Despite recession, road construction and continued real estate turnover, a coalition was brewing in Gig Harbor and change was in the air, thanks in part to the Gig Harbor Downtown Waterfront Alliance (part of the Washington State Main Street program).
The Gig Harbor Downtown Waterfront Alliance has managed to accomplish something no other group had been able to do: find the harmony between old and new, past and present, community heritage and the future of retail success.
"In the past, there has been a lot of naysayers, businesses blaming others or government for their failure," said Gary Glein, president of the Gig Harbor Waterfront Alliance. "But now we have a critical mass of property owners and business owners who can look at the common ground for a better good."
It was 1969 when Mostly Books first opened its doors, long before sidewalks, parks or tourists.
"We've been here for 45 years," said Jo Graffe of Mostly Books. "We've seen a lot of change; we didn't even have a cash register, just a cash box."
It's still difficult, especially in the changing retail book world. "Experience has taught me how important the walk-in traffic can be. The alliance brings events and activities which bring new customers in," Graffe said.
Despite the trials and lean years, The Beach Basket has also weathered a lot of change.
"We've been here since 1965," Kim Stokke proudly said. "Our location on the north end of downtown has been a challenge, but an even bigger challenge is the preconceived ideas of what the downtown Gig Harbor shops are. We are much more than a tourist shopping area."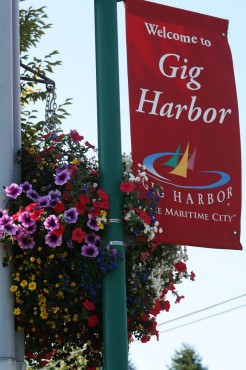 This is where the waterfront alliance has been able to play a role in building up the customer base and awareness for the historic downtown area. Sarah Hansen, the Washington State Main Street coordinator, said, "Gig Harbor's Main Street is successful for a number of reasons, but No. 1 is the strength of the downtown waterfront alliance. This organization has become the nexus for so much of what happens within the historic waterfront core, and their ability to coordinate volunteers and build crucial partnerships has made them a true community leader."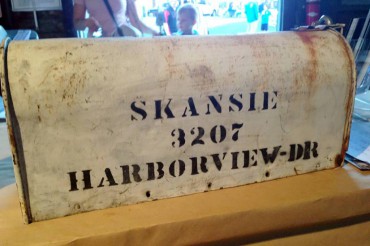 It all started in 2006 when discussions began about a better way to lead downtown into the future. Leaders from the existing retail association, city government and local business owners attended the National Main Street Conference in Seattle in 2007. By 2008 an executive director had been hired and they were on their way.
"We started with absolutely nothing," said Paul Kadzik, Gig Harbor city councilman and one of those involved from the very beginning. "I am most proud that within two years we were recognized by the state and within six years we were financially stable."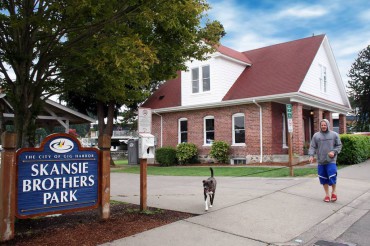 The financial stability has come from many sources, including city government, memberships and fundraisers such as the Gig Harbor Wine and Food Festival and the Main Street B&O Tax Credit Incentive Program.
"The money received through the B&O tax program provides a significant source of our budget," said Mary DesMarais, executive director of the Gig Harbor Downtown Waterfront Alliance. "It has allowed the alliance to present programs for merchants and projects that benefit the entire waterfront, something we would not otherwise have been able to offer."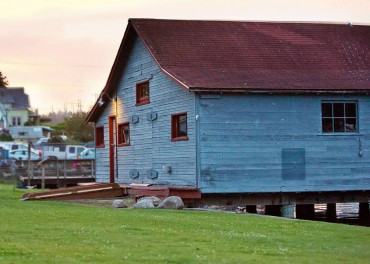 Additional signature events have been developed with great success. One example is the annual Girls Night Out in November, which won the Washington State "Excellence on Main" Best Promotional Event in 2013. The event generates $45,000 in sales in downtown Gig Harbor in one day.
As slow change has happened, an emerging entrepreneurial base has been watching from the sidelines and taking note. Historic downtown Gig Harbor began to make sense as a good place to invest and set up shop.
Early businesses to make the move included Destiny Harbor Tours in 2005 and Gig Harbor Fly Shop in 2009, followed by 7 Seas Brewing in 2012. Last year alone brought Quilt Revolution, Bella Kitchen and Essentials, The Weathered Cottage, Gig Harbor Audio and Tickled Pink, just to name a few. Half a dozen more are gearing up for year-end openings.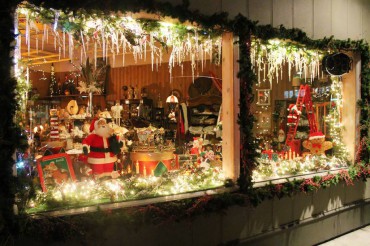 "It gets easier when you start having success," DesMarais said. "That's when people want to be in on the action."
DesMarais, who has been on staff since 2009, says the scenery of the harbor is a draw, but you can't sell the sunset.
"You have to have good product. Our new business owners can see the big picture; they have the vision. They are investing in downtown and the older hobby businesses are disappearing. Vacancy rates are way down — 4.9 percent," she said.
This next generation of young, entrepreneurial and creative business owners is bringing energy back to the historic core, appreciating the history while keeping an eye to the future.
One such business, which opened recently in a prime corner location in the heart of town, is the Heritage Distilling Co.'s new tasting room.
Owner Justin Steifel said, "The next generation of business owners have arrived — full of energy. We want to reconnect with the past, put time and energy into making downtown a jewel again."
The name of the business, "Heritage," is a definite nod to Gig Harbor's past and Steifel has named each of the stills after a Gig Harbor fishing family. "Gig Harbor has a lot of history tied to the original families, but the future of business and investment is now in the hands of the new blood," he said.
Mike Henery, who opened Tickled Pink in 2013 and Sandcastle Toys in 2014, credits GHWA with creating awareness. "The alliance has helped local businesses by keeping them informed, and educating them by bringing in helpful consultants and providing great seminars. They want businesses to be successful and for people not to fear change," Henery said.
Residents and visitors alike are looking forward to the upcoming opening of Harbor General Store. Owner Stephanie Sagle is no stranger to running a family business. Her family owns Ohana Harbor Coffee Co.
"We will bring an element of hospitality to the store and the food you purchase there," Sagle said. "We want people to feel comfortable, have coffee, chat with their neighbors, like in the old days."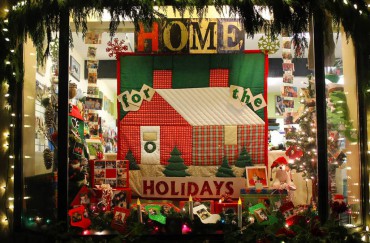 Sagle plans to showcase local products, deli and fresh made, including a specially designed espresso for the store. "I think we can set the bar and help the neighborhood improve. Gig Harbor needs to enjoy growth mindfully and with intention," she said.
The community has made great strides in finding purposeful ways to hold on to the maritime heritage that has so defined it. The Harbor History Museum opened in 2010 and a successive effort to open historically important structures to the public has ensued.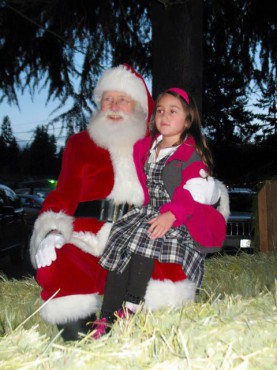 The Eddon Boat Shop now houses a nonprofit boat-building organization; the Skansie Netshed is home to the Coastal Heritage Alliance and the Skansie House is the new Gig Harbor Visitor Information Center and headquarters for Harbor WildWatch, a local nonprofit. All of these buildings are owned by the city and are within the Main Street pedestrian district along the scenic harbor. A succession of interpretive signage connects the dots throughout.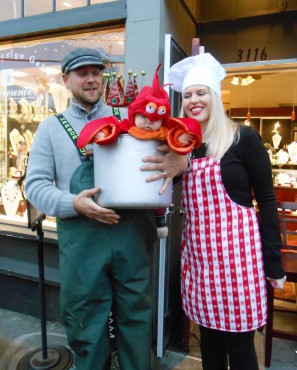 Chef Thad Lyman and his wife, Katie Doherty, opened their second Gig Harbor restaurant, Netshed No. 9, in 2013 in a historic Gig Harbor netshed on the bay. The breakfast and lunch spot has been incredibly successful. Next up their sleeve, they would like to move their other restaurant, the fine dining establishment Brix 25, from its current location on Pioneer to the building next door to Netshed No. 9, currently occupied by Ship to Shore Marine Supply.
"This would be the next evolution of Brix," Doherty said. "We have a vision for our restaurants to help make our community better."
Details are still in the works, but a hopeful move date would be sometime in mid-2015, following a new buildout for Ship to Shore next door.
John Moist, who manages Arabella's Marina, has seen it all in his long tenure. "The waterfront is on an upswing for both visitors and residents. It's our goal to leave a result. Not a mark. We want to turn Arabella's into a marine center," he said. "The synergy of the (waterfront) alliance has helped make this happen."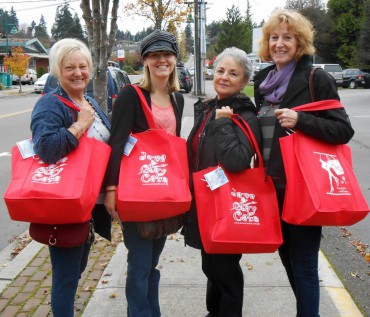 Any revitalization project in a community takes time and commitment. Finding a way to pull all the players together is likely the most difficult part.
"We got involved with the community as soon as we opened our doors. It's key to our survival," said Jim Ullrich, who has owned Wild Birds Unlimited in downtown Gig Harbor for 21 years. "The success of downtown is about maintaining the look and perspective. The city of Gig Harbor has played a huge role in land use, codes, preserving open space and building tourism. The waterfront alliance has been able to work with the city and pull all the players together."
Gig Harbor's former mayor, Gretchen Wilbert, frequently liked to quip, "Gig Harbor will grow with grace." The Gig Harbor Downtown Waterfront Alliance is bringing together the community, encouraging economic vitality and preserving historic character — all with grace.