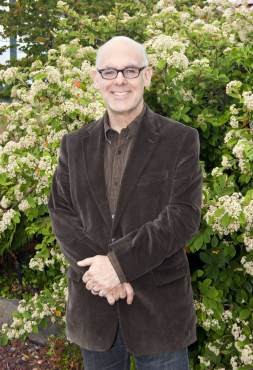 Larry Davis has been working with families since 1998 to provide consultation and advocacy. As an education consultant, he offers guidance, support and insight as parents navigate the educational system, especially with special needs or gifted children. Frequently, parents come to him for advice and support when addressing issues such as autism, ADHD, Down syndrome, cerebral palsy and learning disabilities.
Parents and those who work with Davis in education advocacy say his determination, commitment and understanding of the special-needs child is a wonderful resource for the local community as well as parents across the country. In 2009, he received the Superhero Award from Parent Map Magazine.
Davis began his career in education as a teacher in the 1980s and later became a principal. He is the author of two books about special education and also offers training throughout the region and the country in support of advocates, parents, teachers and staff through workshops and presentations.
As a "side project," Davis is active in the Olalla community, serving as the secretary of the Olalla Community Club and helping organize the annual Olalla Bluegrass Festival, which he calls "probably the best little festival this side of the Cascade Mountains."
Why Become Involved in Education Advocacy
Back in 1998, I felt strongly that I was able to make a bigger difference for kids and their parents, one child at a time, in contrast to working within the school as a principal. And I knew that the special- needs process was challenging for most parents as if it were a maze. So I have been walking down this path for years now.
The Importance of the Work
The discovery or unfolding of the gift within each child is our primary purpose as parents and educators. Helping our kids discover their talents, skills and extraordinary gifts continues to be the guiding force behind this work. And in the context of special education, learning disabilities or kids who struggle at school, we find some of the most extraordinary kids.
So this work is important, for we are collectively helping the world become a better as each child presents an amazing sense of possibility, promise and purpose. Unfortunately, many of these kids are seen as highly inconvenient so it takes love, understanding and patience for the gifts to unfold.
Best Part of the Work
I wake up every day and know the opportunity is always available to help another, support someone in need or provide information to a parent who needs direction. It's a powerful way to experience life. I try not to forget this because for so many parents walking this path, it's not just about finding learning strategies that work or creating an educational plan. It really is about helping parents see the gift within their child. So I am grateful to be a part of this process.
Biggest Challenge
Fear. For many parents, worry and fear are a part of the process when you hear your child has a learning disability or a diagnosis of autism or ADHD. This is an extraordinary hurdle to work through, but in the end, what may start out as a sense of worry often leads to appreciation and gratitude on a very deep level.
On the other side, teachers may feel overwhelmed by the increasing class sizes or extraordinary pressures coming from district or state agendas to do more with less. Also, district administrators may come to the table with budget restraints or pressures to serve more kids than the budgets support. It serves us best to create mutual understanding as our foundation, and cooperation as the means to support every child. The greatest challenge really presents itself in the attitude and perceptions we bring to the process. So I always say, "Let's build upon what already works" and do so with a sense of "we are all in this together."
Best Compliment On The Job
When parents or district administrators recommend my services to others; this is the greatest compliment ever!
Things I 'Can't Do Without'
My computer because I am able to carry massive amounts of information with me without bringing files and cabinets of resources. My cell phone, for I am able to participate in meetings all across the region and country easily through conference call format; this allows me the opportunity to serve many families and still live in this amazing place called Kitsap County.
Best Way to Relax
With my schedule, this is still one of life's mysteries. When am I going to find the time to take it easy? On Monday evenings, my partner, Carmel, and I have friends, guests and other like-hearted, like-minded folks come over to our home for spiritual and social time — like an old-fashioned Chautauqua or what's known in some circles as a sanga. I love these gatherings and feel a great sense of relaxation and peace from our community. I am grateful for Carmel, for she is the guiding light behind these events open to everyone.
Hobbies Outside of Work
If you can say that my addiction for thrifting, hitting the shelves at Goodwill or the many amazing antique shops in Port Orchard is a hobby, I am there! I love the true sense of treasure hunting in this town. Also, I absolutely enjoy preparing for an upcoming trip abroad; half the fun is in the preparation, the discovery of the best deals and planning months in advance. I enjoy the sense of "what if?"