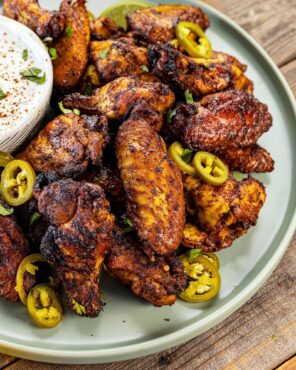 There's nothing like sunshine, a warm breeze and the smell of delicious food on the grill. If you've been anticipating getting back to grilling, wait no longer! According to the Hearth, Patio & Barbecue Association, now that temperatures are warmer, it's the perfect opportunity to celebrate everything you love about outdoor cooking.
If you already have a grill, this is a great time to upgrade, so you can cook more dishes for bigger get-togethers or to try a different kind of grill, letting you experiment with new techniques like using a smoker.
What kind of grill is best for you? It depends on your space, what you like to cook and how you like to prepare it. First, ask yourself the following questions:
How much time do you want to spend cooking? If you've got a busy schedule, you may prefer the convenience of gas or electric grills. However, if you love spending time perfecting the best outdoor meal, you may enjoy a charcoal grill, smoker or kamado grill.
How much space do you have? Do you host large gatherings frequently? Go big on your barbecue size to optimize these special occasions. For a big backyard, a larger grill with a kitchen island can create a focal point for entertaining. But a premium portable or compact grill is your best option if you live in a condo or apartment, or for a cabin or other vacation destination with limited space.
What do you love to cook? Many grills offer extra features for particular foods. Think rotisseries if you love roasted chicken or side burners for soups and stews. Crave the 'za? Consider a grill with ample space for pizza stones.
To help you discover your next favorite grill, here are the features of five major grill types to consider when making your choice.
Gas: If you want convenience and faster meal prep, a gas grill may be right for you. As with your kitchen stove, your food can be ready to cook in 10 minutes — and it's easy to regulate cooking temperatures.
Charcoal: If you love being hands-on with the nuances of outdoor grilling, a charcoal grill may be the choice for you. Some say charcoal provides the best flavor experience. You can use your charcoal grill for classic low and slow cooking — and high-heat searing.
Pellet: This a great option for people seeking optimal flavor. With available pellets in hickory, mesquite and oak, you can enjoy a truly flavorful cooking experience.
Electric: If simplicity appeals to you most, an electric grill may be your best bet. Designed to produce constant heat and operate without an open flame — without charcoal or propane — they're especially suited for apartment or condo dwellers.
Kamado: For people who love cooking all styles and who keep grilling year-round, kamado grills' excellent insulation works perfectly for both grilling and smoking. They're very versatile, use wood and charcoal and can also roast or bake.
Few products come in as wide an array of price ranges as grills, so almost anyone who wants a grill can find one that's within their budget. But remember — a more premium grill offers many more features to enjoy and tends to last longer, providing a stronger return on your investment.
Ready to get out there and cook? Get back to barbecue with this delicious recipe for Grilled Chicken Fajitas from food writer Brad Prose, founder of Chiles and Smoke. All you need is two pounds of chicken wings, Mexican seasonings like chili powder, chipotle powder, ginger and limes for a tasty marinade (4-12 hours), then you can wow your friends and family by grilling or smoking these flavorful wings.
Explore recipes and plenty of grilling inspiration at WhyIGrill.org or find your new grill by locating a retailer near you at HPBA.org/Resources/Store-Locator.