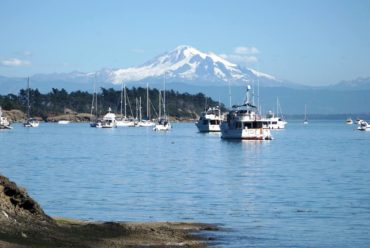 The boating season opening is just around the corner, and just in time for you to get ready, you can get your boat inspected for free. The Gig Harbor Police Department Marine Services Unit will offer free boating safety vessel inspections and educational seminars from 10 a.m. to 4 p.m. Sunday, April 29.
You can have your vessel inspected in one of several ways:
Trailer your boat to Gig Harbor Marina and Boatyard (3117 Harborview Drive).
Bring your boat to the Jerisich Dock (City Dock).
Call GHPD (253) 853-2423 and an inspector will come to your moored boat in either Gig Harbor or Wollochet Bay.
Free educational seminars will be offered at the Gig Harbor Marina and Boatyard classrooms:
11 a.m.: Prepping your boat for spring
noon: Care and feeding of your outboard engine
1 p.m.: Onboard tracking and messaging devices (SPOT Messenger)
Other things that will be offered at the event:
Free fire extinguisher servicing
Free expired flare disposal
Discounts on other marine safety items
Vessel inspections will be performed by GHPD officers and GHPD partners from the U.S. Power Squadron and U.S. Coast Guard Auxiliary.
For more information, contact Sgt. Matt Dougil at (253) 853-2423 or dougilm@cityofgigharbor.net.