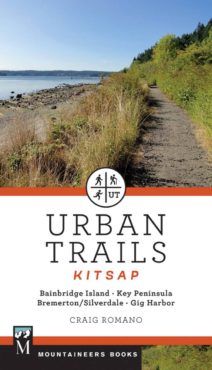 Let's face it: Whether you're a hiker, walker or runner, life can get in the way when it comes to putting time in on the trail. Far too often, it's hard for most of us to set aside an hour — never mind a day or even longer — to hit the trails of our favorite parks and forests strewn across the state. But that doesn't mean we can't get out on the trail more frequently.
Right in our own communities are thousands of acres of parks and nature preserves containing hundreds of miles of trails. And we can visit these pocket wildernesses, urban and urban fringe parks and preserves, greenbelts and trail corridors on a whim — for an hour or two without having to drive far. Some of these places we can even visit without driving at all — hopping on our bikes or the bus instead — lessening our carbon footprint while giving us more time to relax from our hurried schedules.
---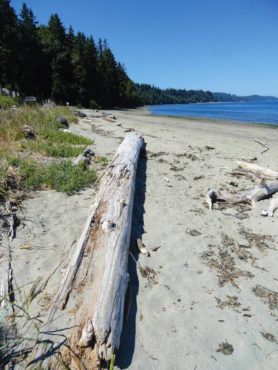 Anderson Point Trail
Distance: 1.4 miles round-trip
Elevation gain: 250 feet
Difficulty: Moderate
Family-friendly: The beach is sandy and family-friendly; the access road/trail is steep and rocky in spots, making it difficult (but not impossible) to push a jogging stroller
Contact /map: Kitsap County Parks
The Anderson Point trail leads to one of the finest strands of sandy beach on the Kitsap Peninsula; visit on a warm, sunny day and linger long. Languidly stroll along 2,000 feet of scenic shoreline, savoring sweeping views across Colvos Passage of Vashon Island. It's quite a drop reaching this sweet spot, so save some energy for the return hike.
---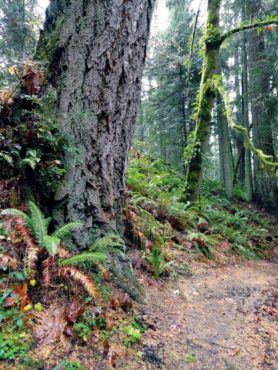 McCormick Forest
Distance: 4 miles of trail
Elevation gain: Up to 150 feet
Difficulty: Easy to moderate
Family-friendly: The wooded trails are great for young children; be aware of some steep spots near the creek, and that some trails are open to horses
Contact /map: PenMet Parks
Long known among area runners as the Jail Woods for its proximity to the Washington Corrections Center for Women, this 122-acre forested parcel is now a PenMet Park with a well-marked and maintained trail system. A favorite area for local runners, it also should satisfy hikers and walkers out for reflective nature outings.
---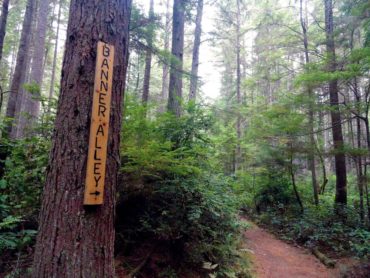 Banner Forest Heritage Park
Distance: 29 miles of trails
Elevation gain: Up to several hundred feet
Difficulty: Easy to moderate
Family-friendly: Most trails are suitable for young children, but best to avoid the most popular mountain biking routes; trails in the wetland easement zone are closed to bikes. The service road is bumpy but doable for jogging strollers.
Contact /map: Kitsap County Parks
While Banner Forest is a popular Kitsap trail-running and mountain-biking spot, casual hikers and dog-walkers will find it to their liking as well. Explore a spaghetti heap of trails that twist, turn and tangle their way through mature second-growth forest. Explore wetland pools in the heart of the forest and amble aimlessly on paths sporting colorful names. There are 29 miles of named trails traversing just about every hollow and grove in this 635-acre park, with several more miles of unnamed trails intertwined among those paths.
Get inspired to hike in Kitsap County with these three trails from the new guide, "Urban Trails: Kitsap" by Craig Romano (October 2016, Mountaineers Books). This new volume from outdoors publisher Mountaineers Books will help you discover trails to sandy beaches, looming old growth forests, lakeshores, wildlife-rich wetlands, rolling hills, scenic vistas, meadows, historic sites and vibrant communities. With a special emphasis on the urban trails and greenbelts, this guide is designed to show you where you can go for a nice run, long walk or quick hike right in your own backyard.