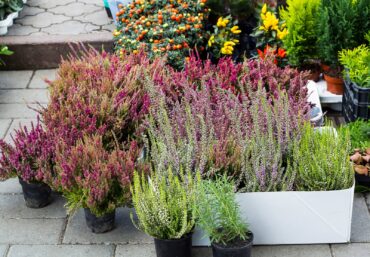 Albers Marcovina Vista Gardens will host its first annual plant sale and raffle event on April 23 and 24, in honor of Earth Day. The garden will be open Saturday from 9 a.m. to 5 p.m. and Sunday from 9 a.m. to 1 p.m. Preregistration online for the plant sale is highly recommended.
Plants for sale will include unique selections featured in the botanical garden, water wise, feast for pollinators, unique conifers as well as some easy-to-grow house plants. Unique, garden-themed items will be offered to winning ticketholders of the raffle. All plant sales and raffle ticket purchases are donations that support the mission of the garden and may be tax deductible.
The garden is open only for scheduled tours, workshops and other events. See the complete 2022 event schedule online. Registration for tours and workshops is strongly encouraged so the garden can ensure appropriate volunteer staffing. Reservations can be made online or via email to albersvistagardensinfo@gmail.com.
Albers Marcovina Vista Gardens is located at 124 NE 31st Street in Bremerton. Parking is limited in this neighborhood, so carpooling is recommended for groups. Lyons Park is a convenient meeting place for groups to carpool.
Albers Marcovina Vista Gardens is a 501 © 3 nonprofit with a mission of replenishing the planet, one garden at a time, through educational opportunities in a botanical paradise where the community can explore and be inspired to expand greenspaces. Inquiries about the garden, tours and other events can be made to albersvistagardensinfo@gmail.com.