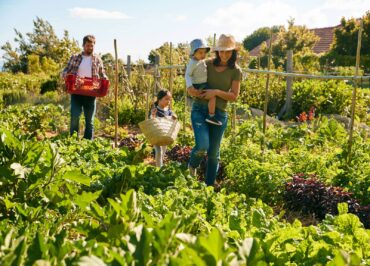 U.S. gardeners have planted more than 8,000 "climate victory gardens," according to Green America, which promotes these climate-friendly garden. The nonprofit maintains an interactive map that allows members of the public to register their own gardens. COVID-19 triggered a surge in new climate victory gardens, which nearly quadrupled in under a year, from 2,400 last April to 8,239 now.
Climate victory gardens help to combat climate change by restoring soil health to draw down carbon dioxide from the atmosphere.
"Climate victory gardens have the power to change the world," says Jes Walton, food campaigns director at Green America. "Gardening is closely tied to the classic American value of self-sufficiency, and when the principles of regenerative agriculture are applied, it can be part of the climate solution. We're excited to hit this milestone and we're eager to continue building on this great progress."
Inspired by the "Victory Gardens" campaigns during World War I and World War II that drove the creation of nearly 20 million gardens and produced 40 percent of the fresh fruits and vegetables consumed in the United States at the time, climate victory gardens empower Americans to grow their own produce while incorporating regenerative agriculture techniques that help fight climate change.
Green America estimates that current gardens are offsetting the equivalent of 36 million miles driven.
To plant your own, start by following these five steps:
Ditch the chemicals.
Keep the soil covered.
Encourage biodiversity.
Grow food.
Compost.
For more information on planting your own climate victory garden this spring, visit ClimateVictoryGardens.org.
Climate Victory Gardens are being tracked through Green America's searchable map. To register your own Climate Victory Garden, visit greenam.org/garden.