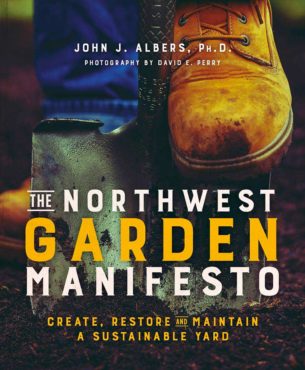 Editor's note: Albers Vista Gardens is a West Sound treasure that demonstrates how to garden sustainably and preserve flora and fauna. This excerpt was adapted from Albers Vista Gardens' founder John J. Albers' book, "The Northwest Garden Manifesto: Create, Restore, and Maintain a Sustainable Yard" (Mountaineers Books, December 2017, used with permission).
For millions of years, the Earth has teemed with life, everything evolving in an intricate and infinitely complex process. From the very first oxygen-producing microbe to the last dodo to your local favorite Homo sapiens, an incredible diversity of life-forms, or biodiversity, has called this world home.
Today is no different. Yet, as more and more of us humans gather in urban environments, we are seeing a noticeable shift in biodiversity —and not always for the good.
There are many wonderful things about big cities and the variety they attract. Where else can you eat biscuits and gravy for breakfast, dim sum for lunch and enchiladas for dinner? But, unfortunately, as green spaces are razed to make room for new restaurants or apartment buildings, the original tenants—the plants, animals, insects and microbes — find themselves out on the street, so to speak.
We may not feel the repercussions of these changes immediately, but in the long run, we'll find that their loss is our loss too.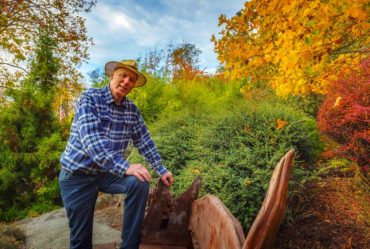 The disappearance of plant and animal habitat, the introduction and spread of invasive species, the overexploitation of natural resources, increased pollution and climate change collectively pose a very real threat to the array of life-forms on Earth and the ability of ecosystems to perform the functions and services that make the planet livable for all of us.
If you've read a newspaper or watched the news lately, you're probably well aware that we've got a problem, and that there's no time to stand around waiting for someone else to fix it. We must act now to preserve and restore biodiversity, especially in cities, where the majority of us live and work, to ensure that nature's bounty continues to be available in the future. We must learn how to change the way we think about our limited natural resources, the way we build and maintain our cities, the way we live.
All gardeners who tend the land in cities — from homeowners and community gardeners to park staff and land managers — play a vital role in supporting and improving the health of our ecosystem. Of course, maintaining (or re-creating) happy and healthy urban ecosystems brings a whole host of other benefits, including many positive impacts on health and wellbeing.
Gardening provides a therapeutic break from day-to-day stressors; an energizing respite from the strain of indoor, desk-centered study; a breath of fresh air; and a way to get the blood pumping after a long workweek. Most gardeners will tell you that biting into a freshly picked summer tomato or tart autumn apple that they've cultivated themselves is an entirely different experience from munching on grocery store produce.
I could go on and on about the personal benefits of gardening — the beauty, the tranquility, the deep sense of achievement — but of course there's so much more to it than that.
Every city garden has the potential to be not only a singular oasis but also a valuable link to the broader ecosystem. For me, gardening provides a bigger perspective, a wider vision of how I fit into the natural order. Gardening reveals how a healthy backyard directly contributes to the health of the planet. Adding to the world's greenness, be it at home, along a city street or in a community garden, fosters a strong sense of belonging to the land.
And if you can get the kids involved, through environmental education or simply by letting them jump into that irresistible pile of just-raked leaves, then there's a better chance that a fundamental respect for the Earth and a call to steward it will carry on to the next generation.