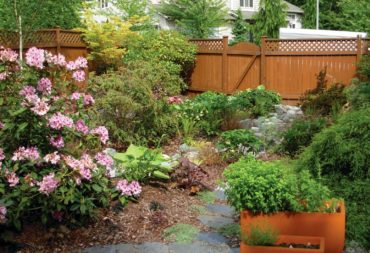 Here in the Pacific Northwest, we all love looking at the mountains and ocean, lakes and creeks, our huge evergreen trees and silvery sagebrush, and the vast fields and endless horizons stretching out both east and west of the mountains. That is why we live here, why we call the Northwest region home.
Out here, we crave contact with the natural environment, a desire that is sometimes at odds with the growth of our cities and with the expansion of suburbs into areas where wildlife habitat once thrived.
Trees, shrubs, meadows and forests are reduced to small pockets, while new developments often lack even backyards and parking strips. From birds and insects to frogs and newts, we seem to have less nature to connect with every day, even at the most basic levels. It is not only healthy soil that is missing from cities: Our unique Northwest ecosystems are disappearing under hard, concrete shells.
These unnatural, sometimes even devastated conditions lead to many challenges. Water provides a good example: Rain hitting our roofs makes its way onto the hard surfaces that blanket our neighborhoods.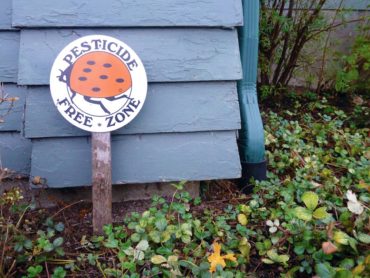 There, instead of soaking naturally into the ground, this stormwater sweeps into local waterways through our sewer systems, carrying pollutants from streets, sidewalks, and lawns: garden fertilizers, motor oil, chemicals, even pet waste from the sidewalks.
Eventually, everything added to the water here ends up in the creek at the local park, and from there it rushes into Puget Sound, the Columbia River and other crucial bodies of water. And what are the consequences? The increasing pollution is making the rivers and oceans too warm, stressed and acidic. This decimates the creatures that live in them, from shellfish to salmon to orcas.
It's hard to know what we can do in the face of such challenges, but we believe that our yards are a place to start. Creating something even as small-scale as a rain garden can help our local ecosystem return to better shape and even head toward recovery.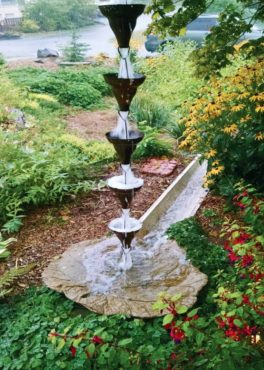 A rain garden is what is called a Low Impact Development (LID) technique. Think of LID as a box of tools to help reduce and repair damage to the environment caused by conventional development. While LID techniques don't return a habitat to its pre-development state (such as old-growth forest supporting a wide variety of wildlife), they can restore a site's basic functions for managing stormwater. And that's a great place to start.
Rain gardens are a beautiful and relatively simple way to remove pollution from stormwater runoff and allow it to slowly, naturally infiltrate into the ground. They do this work within the laboratory of their soil and roots, slowing, cooling and decontaminating stormwater while also replacing groundwater stores for the dry season. This is nature's original stormwater mitigation plan!
In short, rain gardens have it all. Because they can be built to suit most yard sizes and conditions, they're perfect for most urban sites. They also offer lots of non-stormwater benefits, such as habitat for birds, insects, frogs and newts, as well as appealing landscaping that increases property value. Rain gardens create a unique and special sense of place; you can fill them with plants that reflect the particular geology and climate of your specific area of the Pacific Northwest.