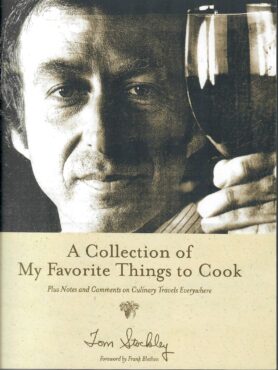 Bremerton native Tom Stockley, a longtime wine columnist at The Seattle Times, had a passion for food and wine. He captured that passion, along with the culinary lifestyle and travels he shared with his wife, Peggy, in a cookbook journal. The late couple's daughters, Dina Moreno and Paige Stockley, recently published a book that includes a collection of Stockley's journal pages and hand-written recipes, as well as some of his published columns and various memorabilia.
At once a cookbook, travelogue, biography and wine list, "A Collection of My Favorite Things to Cook … Plus Notes and Comments on Culinary Travels Everywhere" by Tom Stockley takes readers on a journey of culinary and oenophilic enthusiasm and appreciation. It brings you into Stockley's world, as if you're sharing the stories and the meals with him around the table.
It is only natural that Stockley's kitchen skills grew right along with his knowledge of Washington wines. The recipes in his journal are the dishes of an adventurer and learner, in their earliest forms. These culinary experiments were served when guests came to call (and it seemed they were always calling, as Stockley's daughters recall).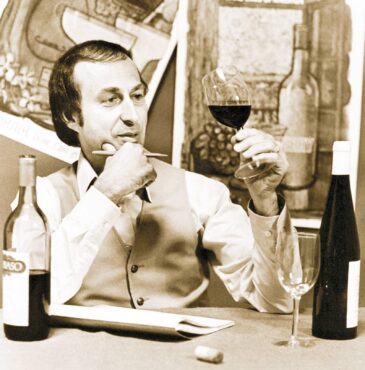 The sisters discovered their father's recipes and travel journals after their parents' untimely deaths in the 2000 crash of Alaska Airlines Flight 261 off the coast of California. The daughters' loving curation and storytelling adds a personal touch to the book, which invites you to have more than a bystander's view of the past. Through Stockley's recipes, written in his own hand, you are urged to see what he saw, taste what he tasted — to know the deep-rooted satisfaction that comes from sharing good food and a delightful bottle of wine with family, friends and strangers.
Greg Atkinson, chef and proprietor of Restaurant Marche on Bainbridge Island, met Stockley during his first role as executive chef at a Friday Harbor restaurant. The two became fast friends. Atkinson writes in his remembrance in the book that Stockley was more than a brilliant wine writer and "all-around great guy"—he was a positive force in the life of others.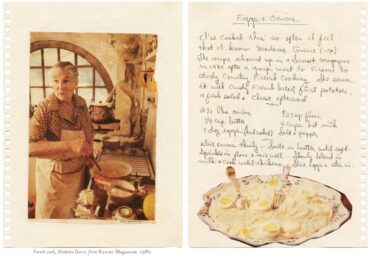 "I'm happy that this collection of his notes and recipes is here to cheer us on, to remind us to appreciate the simple pleasures, to pay attention to the details, to enjoy these few precious moments we have to eat, drink and be merry," Atkinson writes.
Born in Bremerton in 1936, Stockley was a South Kitsap High School graduate. He attended Olympic College for two years before transferring to the University of Washington. Stockley met his future wife, Peggy Hodges, while studying journalism at UW and working for the UW Daily.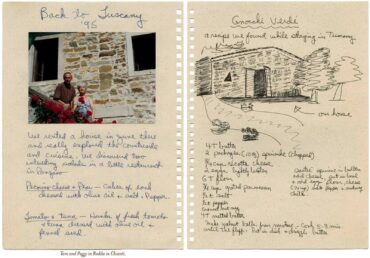 Stockley started his journalism career at what was then the Bremerton Sun and later moved on to the Peninsula Times in the Bay Area, then to The Seattle Times as an editor for the Sunday Issue Pacific Magazine and a weekly wine columnist.
As the wine writer during the industry's earliest days, Stockley found himself at the epicenter of Washington's transformation from ho-hum food producer to crafter and curator of wines that would eventually compete with the world's best. In 1990, he became the first Northwest writer to be named Wine Writer of the Year by "Wines and Vines."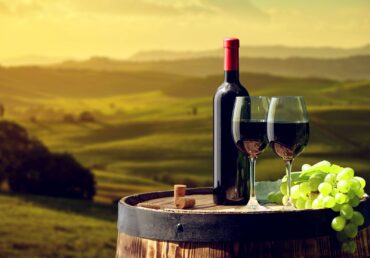 His weekly wine column focusing on wines that didn't cost a fortune to enjoy with everyday meals appeared from 1973 until his death in 2000. Wine sellers would cut his column from the paper and tape it next to the wines he had reviewed that week. They knew that if Stockley was reviewing a particular wine, they needed to overstock for the run on it that would come after.
Along with publishing an annual wine list in Pacific Magazine, Stockley was an internationally renowned wine judge and the author of three wine-related books. The wine cellar at Columbia Tower in Seattle was named in his honor.
The book is available at tomstockleycookbook.com. Plans are in the works to also sell the book at select bookstores on the Kitsap Peninsula.