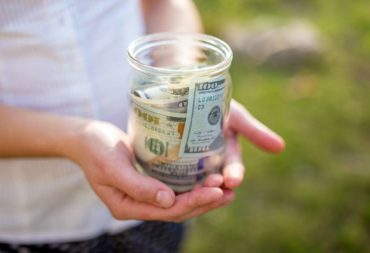 Nonprofit organizations helping people in need are struggling all around the country, as more people need help right now. Locally, you can help through the annual Kitsap Great Give, a 24-hour, online giving event organized by the Kitsap Community Foundation to grow philanthropy in Kitsap County and surrounding areas (including Belfair and Gig Harbor).
The registered organizations' causes range from basic needs, arts and human services to youth, environment and animals. Last year, Kitsap Great Give brought in a total of $1.4 million with the help of more than 3,000 donors.
For 24 hours on Tuesday, April 21, you can review profiles of more than 300 participating nonprofits at kitsapgreatgive.org and donate to as many as you'd like through the website. There's a minimum $10 donation and no maximum, and various sponsors from around the community are boosting many of the donations through bonus funds.
This year, Kitsap Great Give also started an early-donation window on April 1, so you can donate through the web portal before April 21. You can also read the FAQ page to see how to donate by check.
Although the Kitsap Community Foundation organizes this effort, it doesn't withhold an administrative fee — all proceeds go to the organizations, except for the credit card processing fee that the online platform (Momentus) is charging.
Additionally, KCF is working on securing funds for a bonus pool prize that will be shared by the participating nonprofits, based on each organization's percentage of overall funds raised during the event. The bonus prize money is coming from community partners, including United Way of Kitsap County, a presenting sponsor for the event.
For more information about Kitsap Great Give, go to kitsapgreatgive.org.
Stay safe.