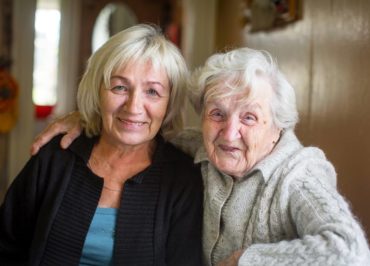 Martha & Mary AT HOME recently received the 2019 Best of Home Care – Provider of Choice Award from Home Care Pulse. This year marks the 10th time in a row that the in-home caregiving operation, based in Poulsbo, has won this prestigious national award.
The Provider of Choice Award is granted only to the top-ranking home care providers, based on client satisfaction scores gathered by Home Care Pulse, an independent satisfaction research firm for home care. Martha & Mary AT HOME is now ranked among a select group of home care providers across the country who have proven their ability to provide outstanding care.
"Since this award is based on client feedback, it demonstrates … dedication to providing the highest quality of care with a focus on client satisfaction," said Erik Madsen, CEO of Home Care Pulse. "We are pleased to recognize Martha & Mary AT HOME's dedication to quality professionalism and expertise in home care."
Best of Home Care – Provider of Choice award-winning providers have contracted with Home Care Pulse to gather feedback from their clients by conducting live phone interviews with their clients each month. Because Home Care Pulse is a third-party company, it is able to collect honest and unbiased feedback.
"We're so proud of our incredible in-home caregiving team," said Lynette L. Ladenburg, CEO at Martha & Mary. "Under the outstanding leadership of Diane Wasson, Home & Community Services administrator, our caregivers provide compassionate, professional care services that enable many seniors in the greater Kitsap community the opportunity to successfully age-in-place in the comfort of their own home. "
Martha & Mary has been caring for children, seniors and families since 1891. Today the nonprofit offers childcare and early learning programs, in addition to affordable senior housing options, in-home caregiving services, short-stay rehabilitation and long-term care with memory care programming. To find out more, go to www.marthaandmary.org.