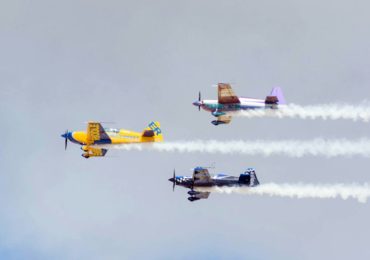 Enjoy a day on the flight line during the Bremerton National Airport's Fly-In & Car Show. Previously associated with the Blackberry Festival, this year the Fly-In will take place Saturday, Aug. 25.
The event will pack even more unique flight experiences than ever before, with Historic Flights from Mukilteo bringing its B-25 "Grumpy" and T-6 for one-hour flight experiences and Port of Bremerton's tenant, Olde Thyme Aviation, offering scenic biplane tours and helicopter flights with Solar Sky Aviation.
Plus, get up close to one of Port of Bremerton's newest airport tenants, Airlift Northwest, and its medically equipped helicopter, which provides the Kitsap Peninsula access to emergency flights to Harborview Medical Center in Seattle. There will also be a unique mix of historic military vehicles, classic cars of all eras, and food and aviation vendors providing something unique for all interests.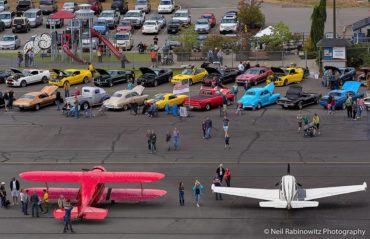 The day will begin with a pancake breakfast from 7 a.m. to 10 a.m. All donations will support the local chapter of the Experimental Aircraft Association (EAA) and its Young Eagles free flights for youth program. This year's event will also incorporate a ceremonial ribbon cutting for the brand new Bremerton Aviation Center for Education (B.A.C.E) located across from the Airport Diner. BACE will provide an opportunity for hands-on learning for youth and anyone interested in a future in aviation.
The ribbon cutting will take place between noon and 1 p.m., following the Northwest BeechBoys aerial demonstrations.
"This facility will mentor and train local youth on how to build and work on aircraft. B.A.C.E is one of the many approaches the Bremerton Airport community is taking to stimulate youth interest to address the significant shortage of pilots and aircraft maintenance technicians," said Bremerton National Airport Manager Tim Mensonides.
To view the full program for the day, visit the Port of Bremerton's event webpage at portofbremerton.org/bremerton-fly-in. The airport is located at 8850 SW State Hwy 3, Bremerton.