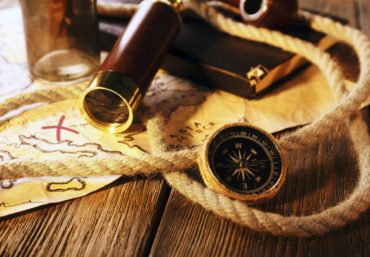 Communities In Schools of Peninsula will host its 2018 Jack Sparrow's Birthday Bash Benefit 5:30-9 p.m. on Thursday, Aug. 23, to raise funds for empowering students to succeed both inside and outside the classroom. The annual fundraising event has continued to grow in popularity over the years, just like the organization's school support programs in nine Gig Harbor Peninsula area schools.
The mission of the nonprofit organization is to provide vital resources to students to help them stay in school and achieve in life. Last year, the benefit raised over $45,000 to help kids, and the goal is to double that figure this year.
This year's theme will celebrate Jack Sparrow and the iconic movie "Pirates of the Caribbean," and is sure to bring the fun factor up a notch.
"Our guests really embrace the fun spirit of the event by dressing in character," says Jim Borgen, master of ceremonies. "We expect to see lots of breeches, pirate hats and eye patches this year."
The 2018 Birthday Bash will be hosted at a private, waterfront home in Gig Harbor, and features the popular Gig Harbor band "Sounds Like Dolores," island-style food, drinks, wine and beer provided by local businesses such as Heritage Distilling Company, Harmon Brewery and the Boatshed Restaurant.
Birthday Bash Chairman Cheri Johnson hopes that the event will raise awareness of the vital work that Communities In Schools of Peninsula has been doing in our community for the last 18 years.
"We provide students with the academic and social-emotional tools needed to help them to graduate and go on to have successful careers and lives," Johnson says.
Tickets are $30 per person and can be purchased at the door or online at peninsulaciswa.ejoinme.org.
Communities In Schools of Peninsula reaches over 3,700 youth in the Gig Harbor and Key Peninsula areas by providing reading and math mentoring programs, whole-school supports and integrated student support services.
For more information, visit peninsula.ciswa.org or call CISP at 253-884-5733.